After three years of planning, 2 ½ stone in weight lost and six cancelled wing walks, Rachel Usher finally completed her daring challenge for GNAAS.
---
Rachel, 45, from Morpeth first came up with the idea to do a wing walk in late 2016, but her first hurdle was checking she was the right height and weight.
At 4ft 11 inches, Rachel was just tall enough to do it but unfortunately she was not the right weight, so her first challenge before attempting a wing walk was losing weight.
In January 2017 she joined a slimming club and within a year she was able to lose enough weight to reach her target.
Rachel then began planning the actual event, but when the opportunity arose of potentially flying over where she grew up, she decided to postpone until 2019.
She said: "The carrot was dangled that I might be able to do this challenge in Northumberland so I put the plans on hold in hope that I could fly over the village I was brought up in and over the graveyard my dad is buried in."
Rachel's dad was a keen supporter of GNAAS, and she regularly sees the charity's helicopter while spending time in Kielder, Northumberland and Cumbria with her family, so that's why she decided to support her local air ambulance.
She said: "I choose GNAAS as living in rural Northumberland the air ambulance has supported so many people and saved so many lives.  I lost my dad in 2015 and GNAAS is something he had always thought a worthy cause and no better a way to be close to him as in the sky doing a wing walk."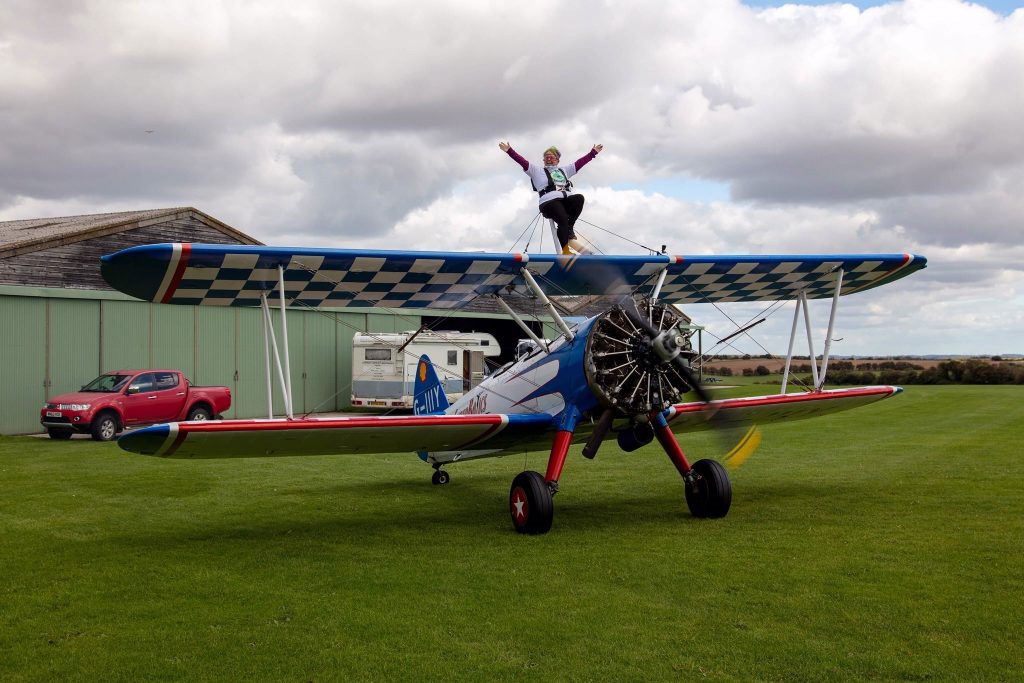 Make a difference by fundraising for GNAAS.
Unfortunately Rachel encountered several setbacks and had her wing walk cancelled six times.
Finally on 5 September she took a 270 mile toad trip to AeroSuperBatics at RFC Rendcomb Airfield in Cirencester and completed it.
Speaking about the experience, she said: "It was amazing.  Being not very tall my first hurdle was actually climbing up onto the aircraft, which I found ok. I was then worried about breathing as the plane took off, but breathing was not a problem at all.  Feeling the wind on your face is something everyone should have the opportunity to do.
"I had views of family below and the amazing Cotswold countryside, a couple of passers by stopping their cars to wave.  An airplane came into land below me, which watching back on the video seemed to worry family below more than me on the wing. "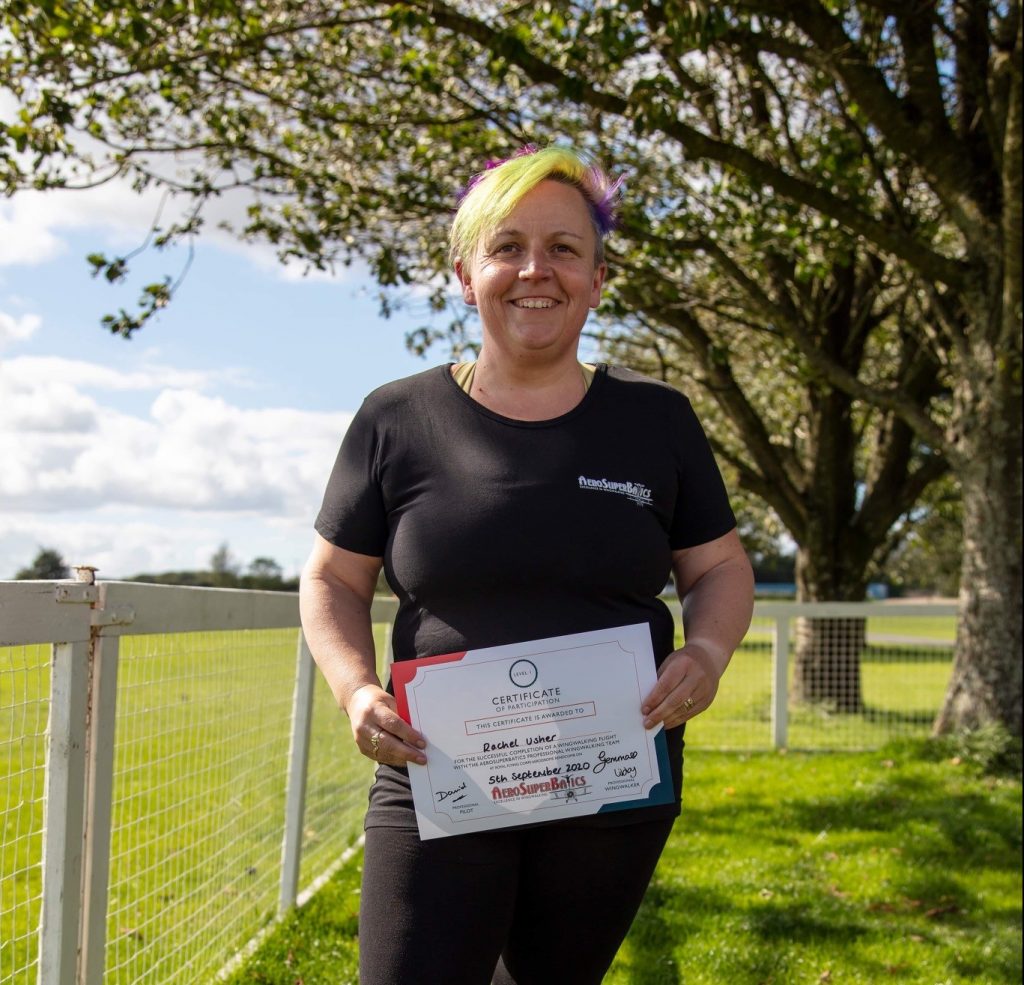 Rachel raised £1,900 for GNAAS and you can still sponsor via her JustGiving page.
She added: "The taste of a few manoeuvres gave me an idea of what is to come next.  Hoping for 2022 a loop the loop, when my son will be old enough to do his first wing walk.
Massive thanks to AeroSuperBatics for making this happen."
Plan a fundraiser for GNAAS and help keep us flying.
From holding a bake sale to celebrating a momentous occasion, we can support you along the way.
Find out more