"Working for GNAAS has been a long-term goal of mine for years so it feels amazing to have finally achieved it."
---
34-year-old Ally Hogg from Edinburgh joined the Great North Air Ambulance's (GNAAS) team of skilled doctors last year.
Holly Taylor caught up with him to find out more about his work and life outside of GNAAS.
Ally, tell me a bit about your life growing up?
I grew up in a small-ish town near Edinburgh and focused most of my free time into trying to squeeze in as much sport as possible.
I would say school took a very definite back seat in comparison.
Fortunately, I have a very supportive family, and parents who would give up their free time to ferry me around the country for various sporting competitions.
Talk me through your career from leaving school to now?
After leaving school, I studied medicine at Dundee University and worked my first few years as a doctor in Dundee & Perth.
I then moved to the North East in 2014 to undertake emergency medicine specialist training and spent one year in Wales working for the Welsh Air Ambulance & training in pre-hospital emergency medicine.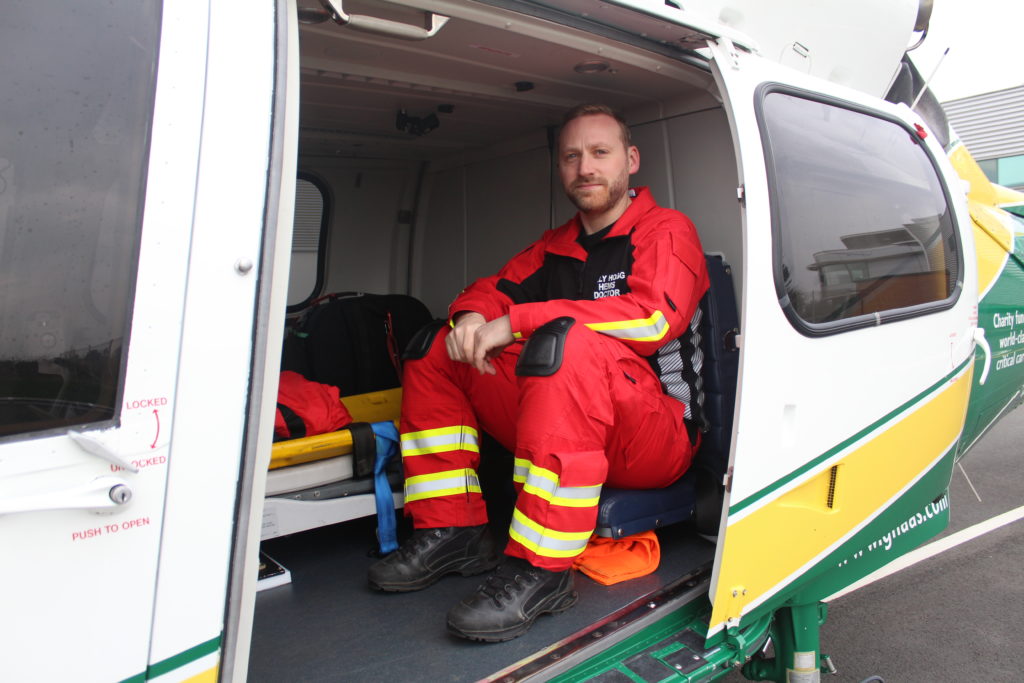 Biggest obstacle you've faced in your career so far?
There are only a limited number of jobs (and locations) to train in pre-hospital emergency medicine. As such, I had to move to Wales for a year, living around 300 miles away from my wife. Then COVID arrived so we went months without seeing each other. Fortunately, she is incredibly understanding and supportive of my career.
Tell me more about your job outside of GNAAS?
Aside from GNAAS, I work as an NHS Consultant in emergency medicine, based in the Great North Trauma & Emergency Centre at the Royal Victoria Infirmary in Newcastle.
How does your hospital job differ from GNAAS?
When working as part of a pre-hospital critical care team with GNAAS, the majority of the time we are looking after one critically unwell patient at a time.
In the emergency department there can be over 100 patients in the department at any given time.
My role there is more about supervising the overall department and the treatment being provided to multiple patients by other practitioners.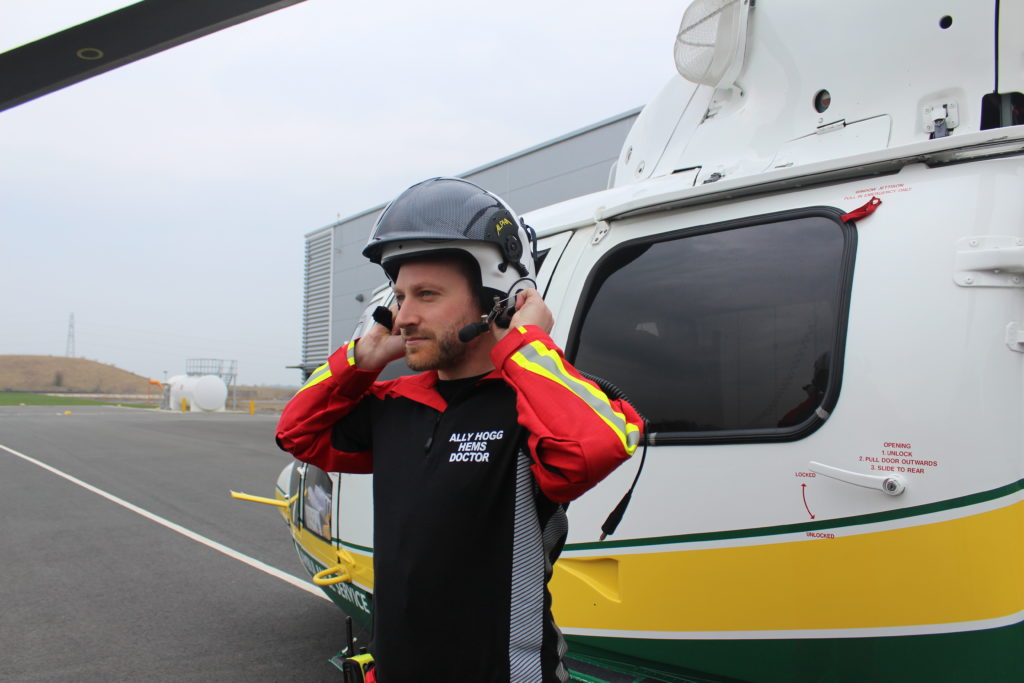 Did you know that you always what you wanted to be a doctor?
According to my parents I started saying I wanted to be a doctor when I was about four years old.
I think if talent had allowed me, I would have preferred to be a professional sportsman for a while first though.
What is the best/most difficult part of your job both at GNAAS and in hospital?
For GNAAS, the best part of the job for me is being able to deliver the immediate necessary life-saving interventions for people who need it most and when they need it most.
I also love getting to work with a huge variety of people from the ambulance service, fire service, police, RLNI, coastguard etc.
The most difficult part of the job is that it definitely seems more poignant or hits you harder when you see people unwell or injured in their own environments, compared to in the neutral environment of a hospital.
In my hospital job I find the most satisfying thing is when you are able to "fix" something for a patient. For example suture a wound, remove foreign bodies from an eye, relocate a joint – they come with a problem and we are able to sort it.
The toughest part of my hospital job is definitely the amount of pressure that emergency departments are under at the moment.
I think everyone that works in emergency departments hate when patients are left waiting for hours to be seen, or are stuck waiting for a bed etc. for reasons that are out of our direct control.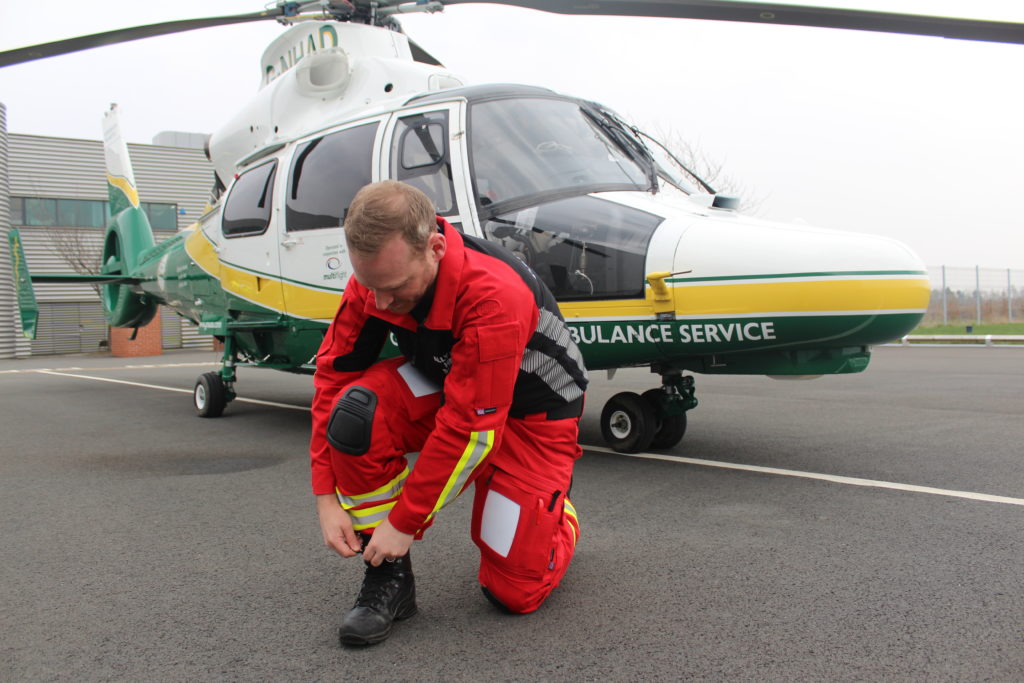 Talk me through the sign off day at GNAAS?
My sign-off day really started the night before with food prepping for the high-pressure breakfast that makes up the first 'test' of the day!
After breakfast, I was assessed on three written papers, three simulated emergency cases, and three verbal presentations.
It was a tiring day but satisfying to come out of the other end and to have passed.
Did you feel nervous about the day?
I wasn't too nervous as I had gone through similar sign off processes and assessments previously, but there is always the fear of doing or saying something stupid in front of your new colleagues!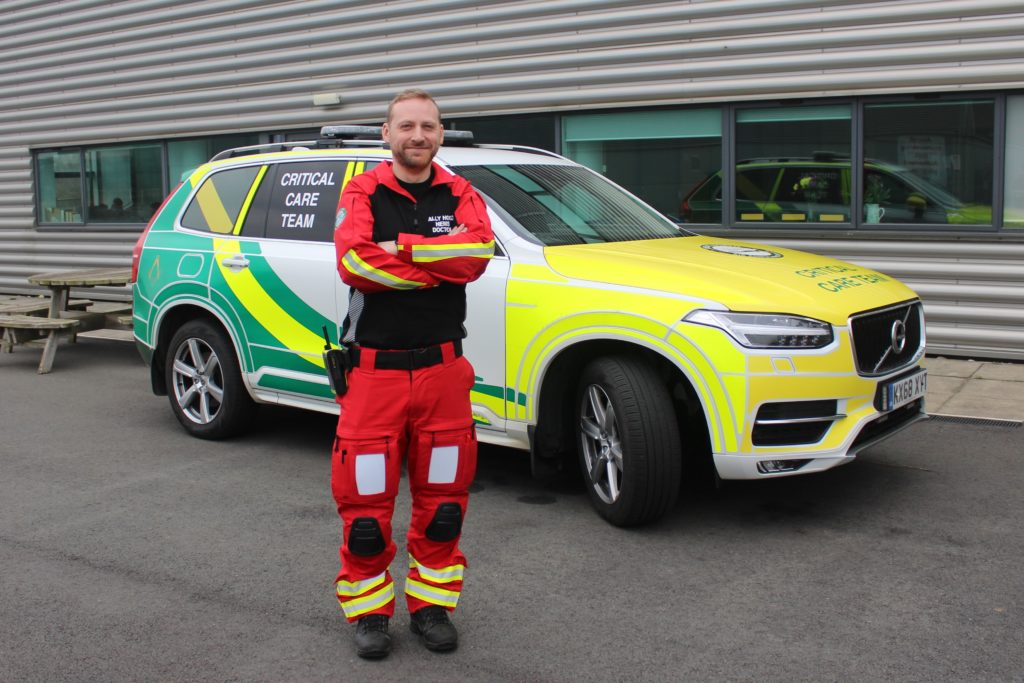 How did it feel to be told you had passed?
I think I just felt relief initially.
After a bit of time, it sank in that I had overcome the last hurdle to being a fully-fledged GNAAS doctor, which was really satisfying.
How did you celebrate?
Oh, quite the party…I think I had one beer and went to bed.
It was a tiring day!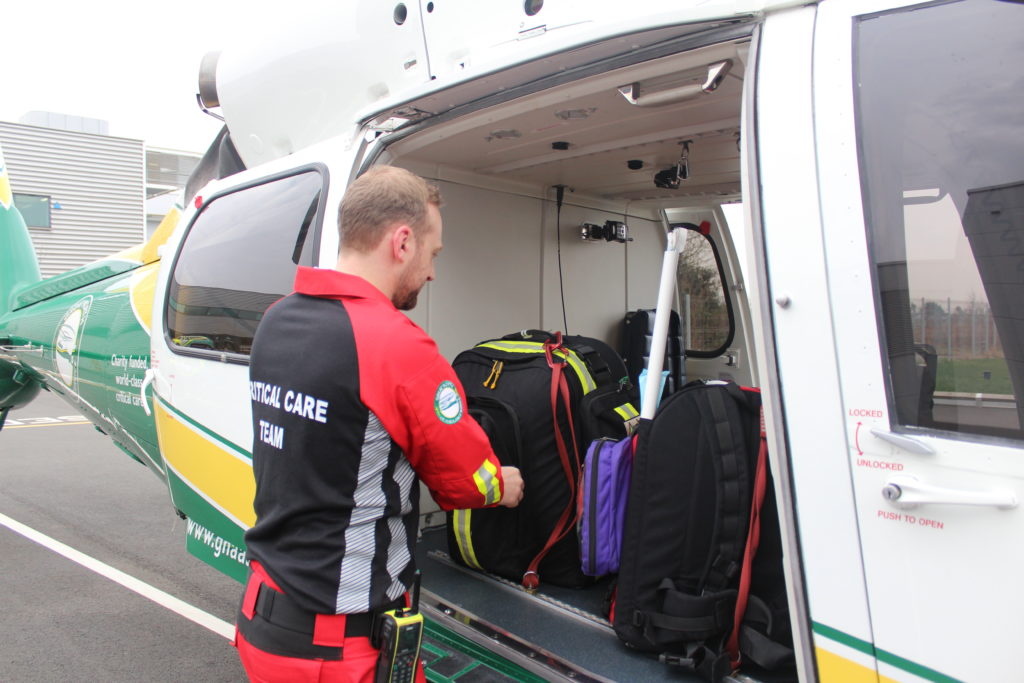 You became a Dad for the first time earlier this year, how has that been?
Fatherhood I would say has been so far so good! We're taking time to enjoy all the 'firsts'.
Tell me about your life outside of work and free time?
Outside of work I still like to be involved in sports, still playing football & racket sports regularly. I've recently taken up golf as I have realised that my days of being able to be kicked by teenagers every Saturday morning are probably limited.
The rest of my time is spent with my wife, friends and our Border Collie cross Bernese Mountain dog who provides endless entertainment.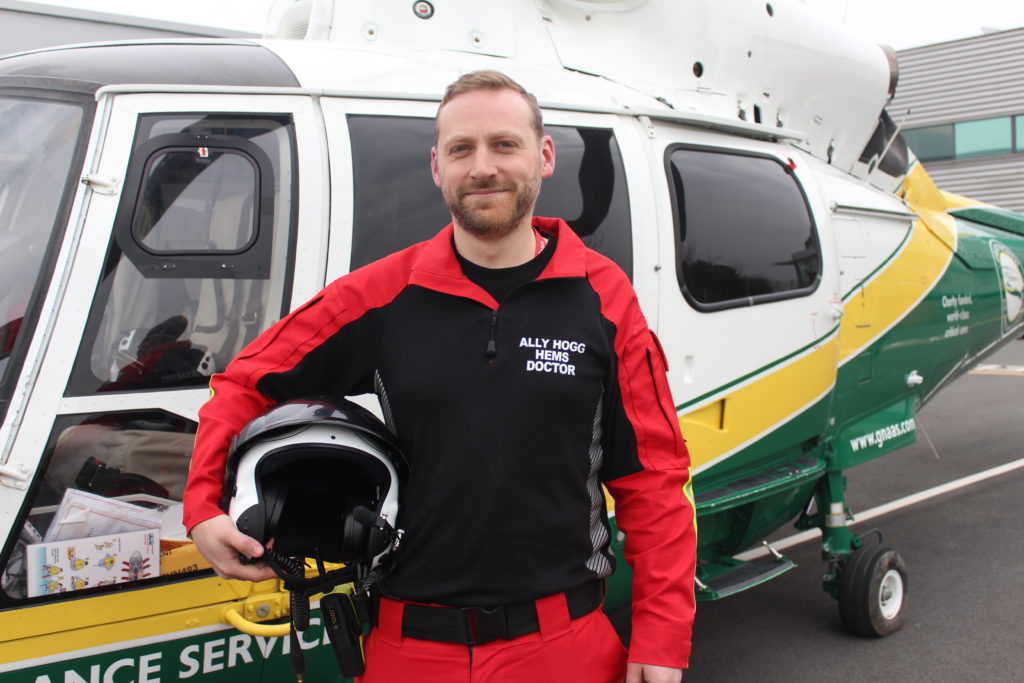 What are the GNAAS team like to work with?
The GNAAS team is brilliant to work with.
Aside from the fact it's a friendly and welcoming place to work, everybody at GNAAS from the clinical team to the admin team and the charity side of operations are all working hard towards a common goal – the delivery of emergency and critical care to the people of the North of England.
What's next for you?
As a new consultant in the emergency department & GNAAS, as well as a new dad, I think I have enough to be getting on with for now!