We are very proud to have been recognised as an 'angel' in a new film which champions icons of the North East.
---
The Great North Air Ambulance Service was just one of six stories from the North East featured in 'Angel', which was created by local video production and animation agency Three Motion Media.
The film is part of the #UnlikeNEwhere campaign and captures the people and places that make our region special and explores what the word 'angel' means to different people.
Those featured include the Sick Children's Trust, RNLI, Kaylee-Ann Davidson-Olley, a local hero and global ambassador for the World Transplant Games and World War Two RAF Veteran, Wilson Taylor.
We want to become a 24/7 service. Click to help us.
Since it premiered at Tyneside Cinema, in Newcastle, the film has been added to the #UnlikeNEwhere website, a library of content that can be shared for free, with the aim of generating positive publicity for the North East and marks the launch of a series of films set to be published over the next 12 months.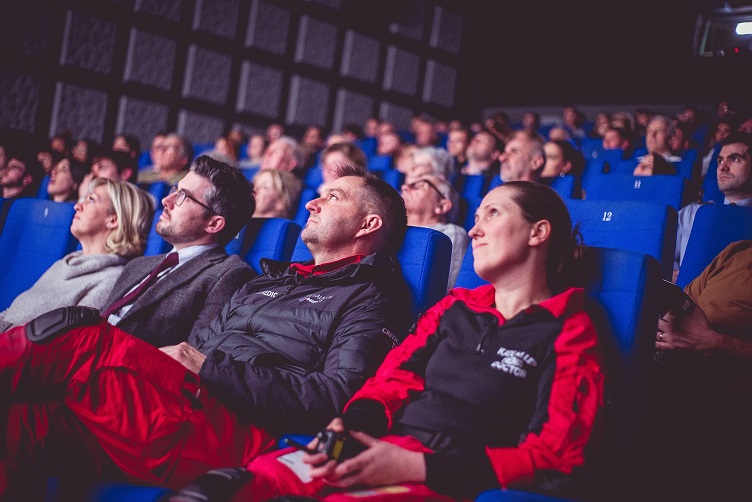 Three Motion Media, is using the #UnlikeNEwhere platform to give organisations and individuals the opportunity to show the world what that the North East has to offer, as a place to live, work and invest in.
Three Motion Media's commercial director, Gavin Knights, said: "We took the word angel and thought, what does it represent and how is it reflected in our region?
"The film, we hope, is inspirational, heartfelt, honest and reflects the work we love to do here at Three Motion. We want audiences to come out of the film feeling great about being from or living in the North East.
"We hope, through these few stories, that the film demonstrates just how amazing this region is and offers everyone a piece of content that they can share."
Jim Entwistle, head of PR and media for GNAAS, features on the film alongside some of the charity's critical care team.
Speaking about their involvement, he said: "When I heard about the project, I knew straight away that we must get involved.
"It's a constant battle for us to generate the money we need to survive. Believe it or not, most people don't know that we are a charity. Without the support of the public, we couldn't have responded to the 1,640 callouts over the last year.
"Everyone in the office is so excited to share it with the public. It perfectly encapsulates what we are about and looks incredible. I'm sure it will introduce us to new supporters.
"The work that Three Motion Media are doing with this project is something we can all get behind. It's all about showcasing the North East as a place to live and work by using the region's people, places and organisations."
The film is now open for the public to watch for free online here: http://unlikenewhere.com/