"There was definitely a fancy bottle of bubbles involved when I found out I was successful!"
---
A paramedic from the Great North Air Ambulance Service (GNAAS) has passed the charity's gruelling 'sign-off' process with flying colours meaning she is now a fully-fledged air medic.  
Jemma Kirby who is originally from Australia but now lives in Newcastle, has been with the organisation for six months.
Jemma said: "It's been such an intense six months of learning not only new ways of doing things, but also using new equipment, new protocols and guidance, and understanding how the teams work as a whole.
"I've learned something new every single day. No two days are ever the same and I'm so pleased I have been given the opportunity to be a part of such an amazing organisation and team."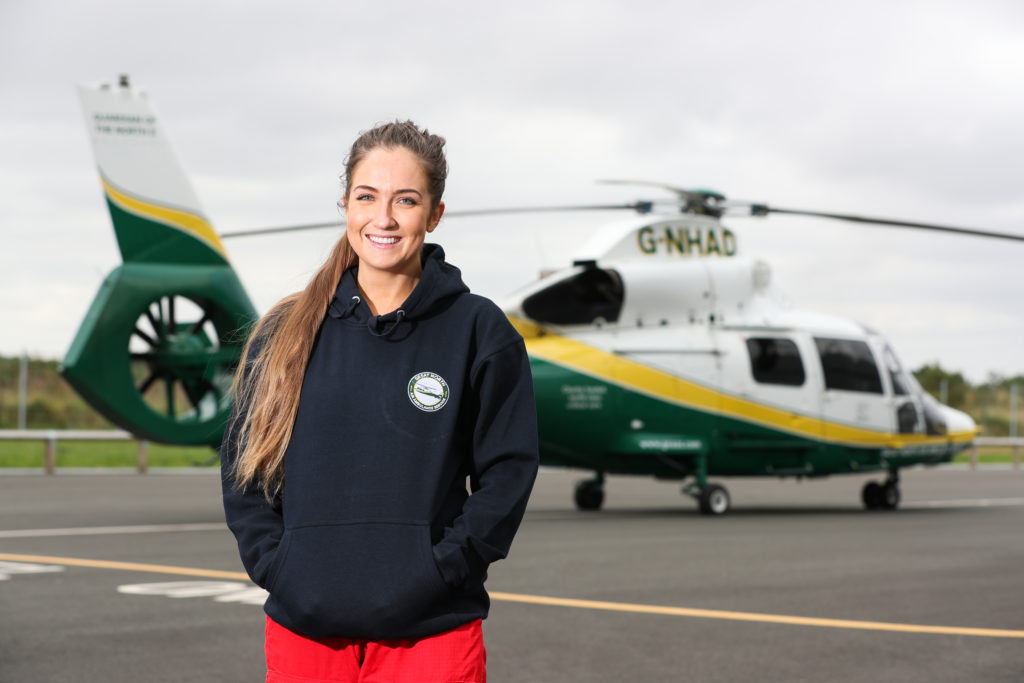 At GNAAS the term 'signed-off' means that clinicians have met all the necessary requirements to work alongside a doctor on the helicopter or critical care car without supervision from another paramedic – a huge milestone.
The 35-year-old said: "The 'sign-off' day itself was absolutely brutal. I was taken to one of the offices where I sat three written papers. They covered a variety of different subjects relevant to the role.
"I was then required to complete three gruelling scenarios which were the hardest I have ever   faced and then to finish off, gave three presentations to the team and CEO on three different subjects.
"Throughout the day, I was running on adrenaline and sort of went into auto-pilot. I think I was more nervous at the end of the day when I was waiting on the feedback about whether I'd passed or failed."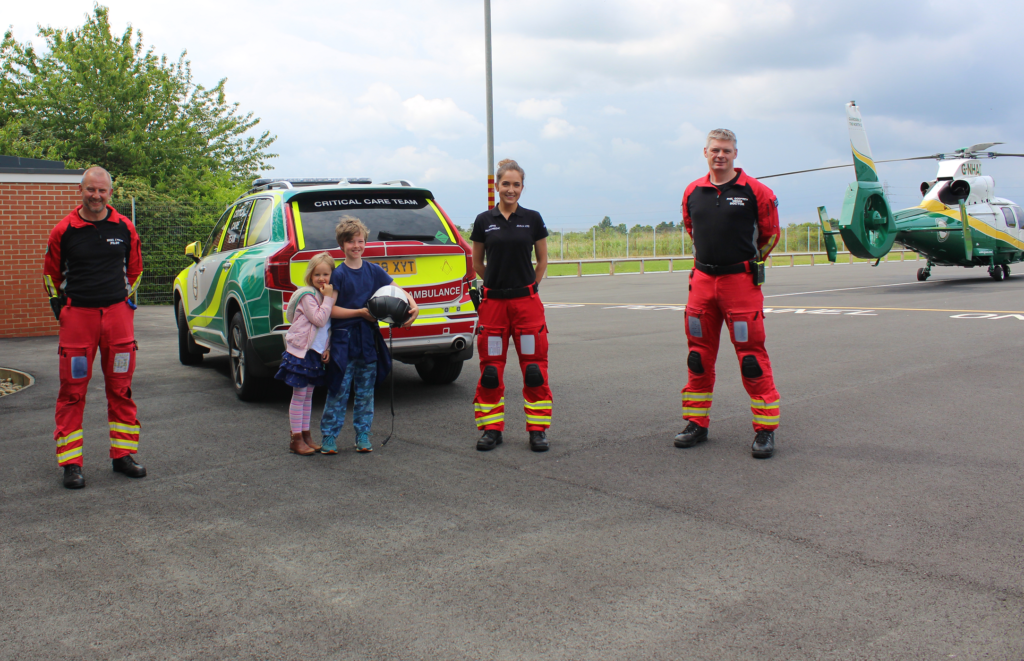 Jemma had convinced herself she hadn't done well enough to get the job and thought she had let the team down.
Jemma said: "When I found out I was successful I just felt this overwhelming sense of relief. I couldn't really celebrate either because I was on shift the next day. On my next day off though, there was definitely a fancy bottle of bubbles involved!"
Paramedic and head of training at GNAAS, Jamie Walsh, said: "The 'sign-off' process is hard and is the same for both our doctors and paramedics. It's designed to ensure that when that particularly awful and stressful job comes in, we have done enough to give that person the tools to deal with it.
"Jemma is a superb paramedic and did really well on her 'sign-off' day. She is a fantastic addition to our team."
Jemma added: "The guys at GNAAS been such a welcoming team. They've really made me feel like part of the family."
Buy your charity place for the Great North Run 2022 and become part of Team GNAAS
Buy your place