An 88-year-old pilot was pulled from the wreckage of his microlight with life-threatening injuries after it plummeted to the ground during a test run.
---
Cedric Beetham was not expected to survive the terrifying incident yet has astounded those closest to him by returning to the skies just months after the crash.
The story featured on an episode of Emergency Helicopter Medics, which follows the work of the Great North Air Ambulance Service (GNAAS).
The charity responded to Mr Beetham's incident which happened in June at an airfield in Bedlands Gate, near Newby.
The crash
Recalling the incident, Mr Beetham said: "I'd remade my aircraft and I was giving it a trial run round the field and thought I heard a rattle, so I decided to get a bit of speed up on the runway.
"It never usually flies until I get to 50-55 knots an hour, and then at 40 it just jumped in the air.
"As soon as I was in the air, the wing dropped, so I put full power on, but it wouldn't straighten up and I was flying in a circle.
"It was pretty scary, and I thought 'this is going to go down'. It wasn't very high, about 200-300 feet in the air and I hit a tree. Then all I can remember is I did a somersault and hit the ground."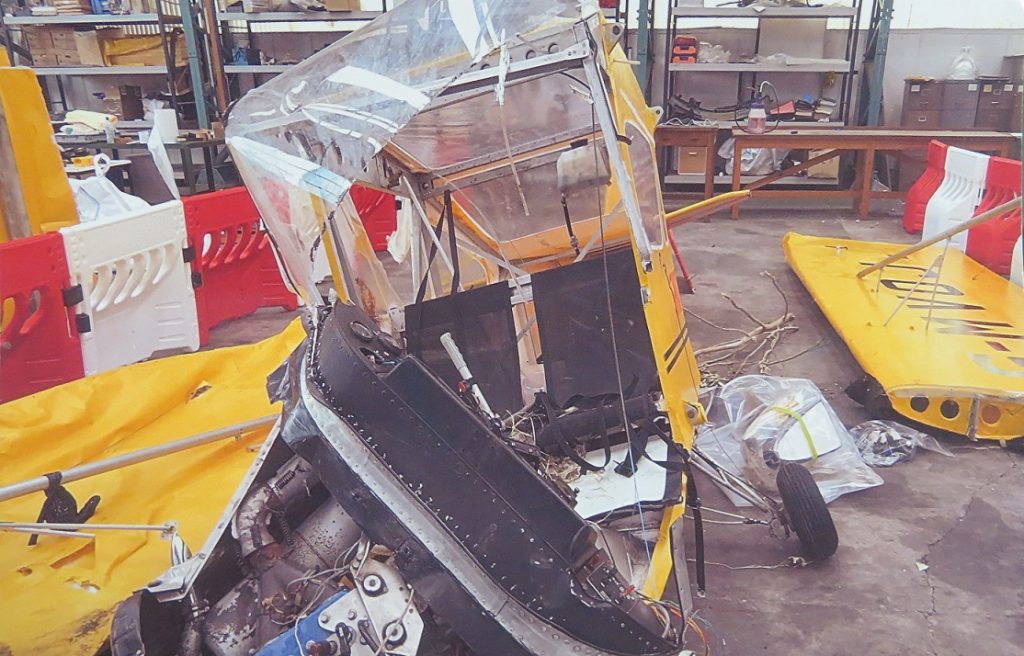 The critical care team from GNAAS flew to the scene from their base at Teesside International Airport in 20 minutes – the charity's Langwathby based aircraft was attending another patient at the time – and assessed Mr Beetham's injuries.
We want to become a 24/7 service. Click to help us.
Mr Beetham said: "I bust a couple of ribs, my eye socket was smashed, and my eye was out, my jaw was broken on both sides, and I'd broken my nose and forehead."
The doctor and paramedic team from GNAAS put Mr Beetham into a medically induced coma before flying him to the Royal Victoria Infirmary (RVI) in Newcastle, where he stayed for just over a week.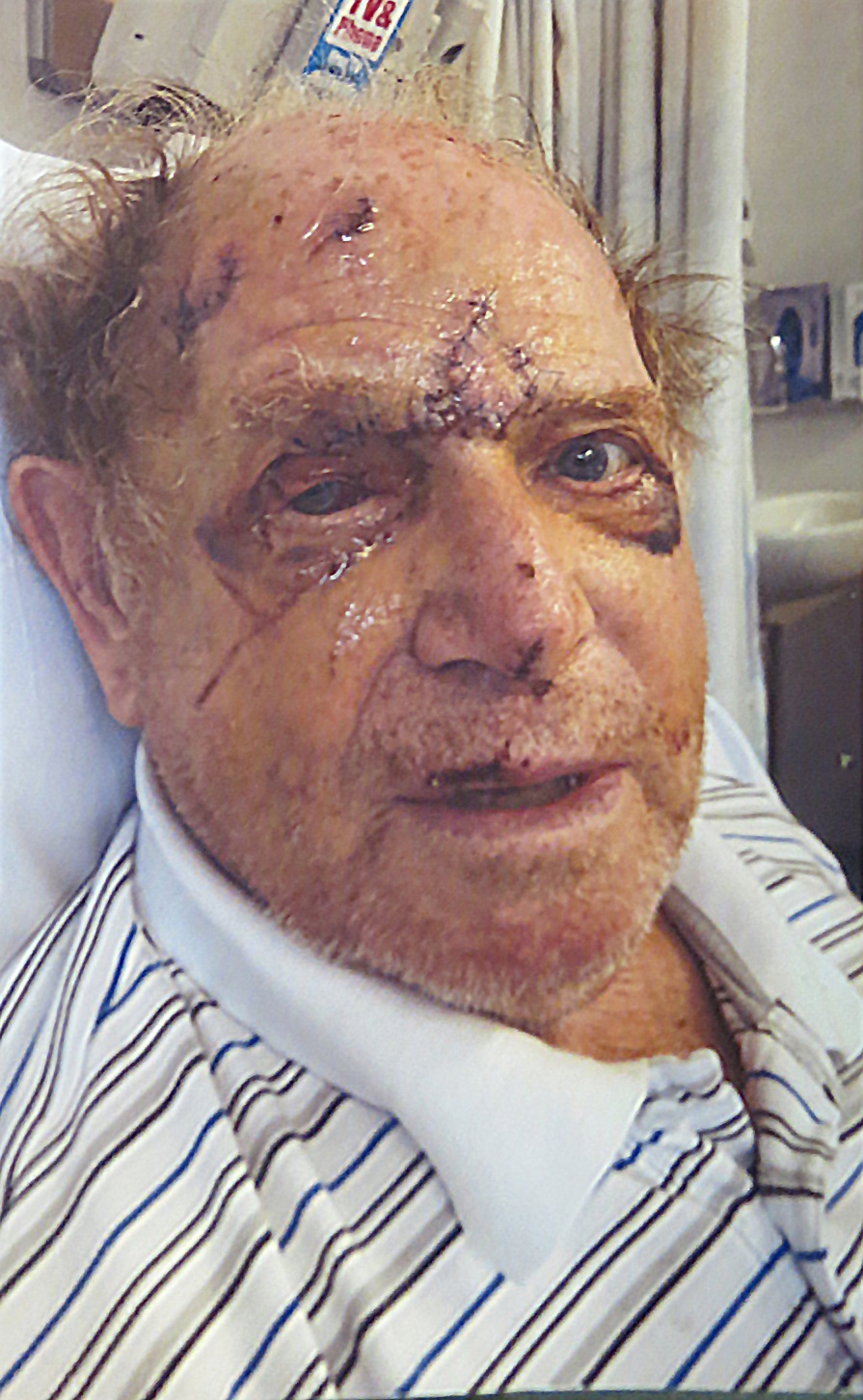 He said: "Everyone was amazed at how quick I repaired. I got stitches and plates in my face and head, but you can hardly tell what happened. My jaw is still a bit out of line, and I feel dizzy sometimes, but I'm here, I survived. I amazed everybody who saw the crash, because they didn't have much hope for me, especially being an 88-year-old."
Mr Beetham only started flying when he was 70, after he was offered a ride in an aircraft.
He said: "I'd never been in a plane in my life and then as soon as I took off, I just got the bug. I did about 70 hours of lessons before flying solo and I did extremely well to grasp it all."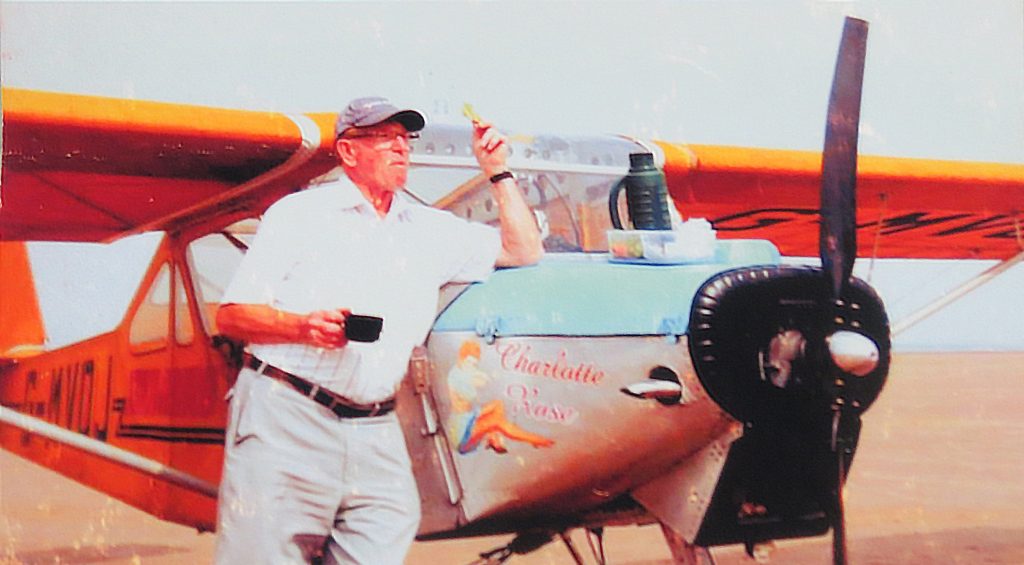 Despite being seriously injured in the crash, Mr Beetham claims he feels 'as young as a chicken' and is still keen to pursue his flying hobby.
He said: "It's not put me off flying, I've been out with the lads a few times, but obviously my family are a bit worried about me going back out. There's not many 88-year old's you see flying."
Thank you
After the incident, Mr Beetham donated £500 to GNAAS and said thank you to the team who looked after him.
He said: "I think GNAAS are a wonderful service. They've not only helped me but helped several others too who have been seriously injured. I'm still here so I can't thank them enough. My family are all very grateful for what they did for me, and I truly appreciate it.
"I can't believe it's charity funded and all paid for by the public. That's why we donated £500, which I know isn't much but we wanted to help where we can."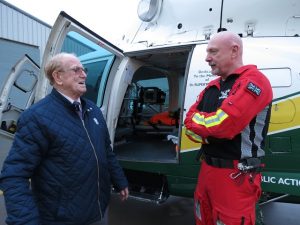 GNAAS paramedic Gordon Ingram, who treated Mr Beetham, said: "Cedric sustained some serious injuries, so we put him into a medically induced coma to stabilise him before flying him to the RVI, which took 21 minutes.
"We saw Cedric on probably one of the worst days of his life, so we were delighted to hear he's now doing well, and the incident hasn't put him off his flying hobby."
Emergency Helicopter Medics is on More4 at 9pm on Sunday. It is then available on All 4, Channel 4's on demand service.