In the last financial year alone, our overnight car service responded to 524 call-outs. These call-outs included 140 assaults, 98 road traffic incidents, and 95 cardiac arrests.
---
Our Medical Emergency Response Incident Team (MERIT) patrols the North East through the night, four nights a week, bringing the equipment and expertise of our air ambulance service to the scene.
The rapid response cars they travel in come equipped with all the same kit as is found on the charity's aircraft. This includes blood and plasma supplies which often make a critical difference to patients on scene.
More often than not, our weekend night shifts are our busiest!
We spent a Friday night shift shadowing paramedic Gordon Ingram to see just how crucial this service is to the public and why it should be available seven nights a week…
The start of night shift at GNAAS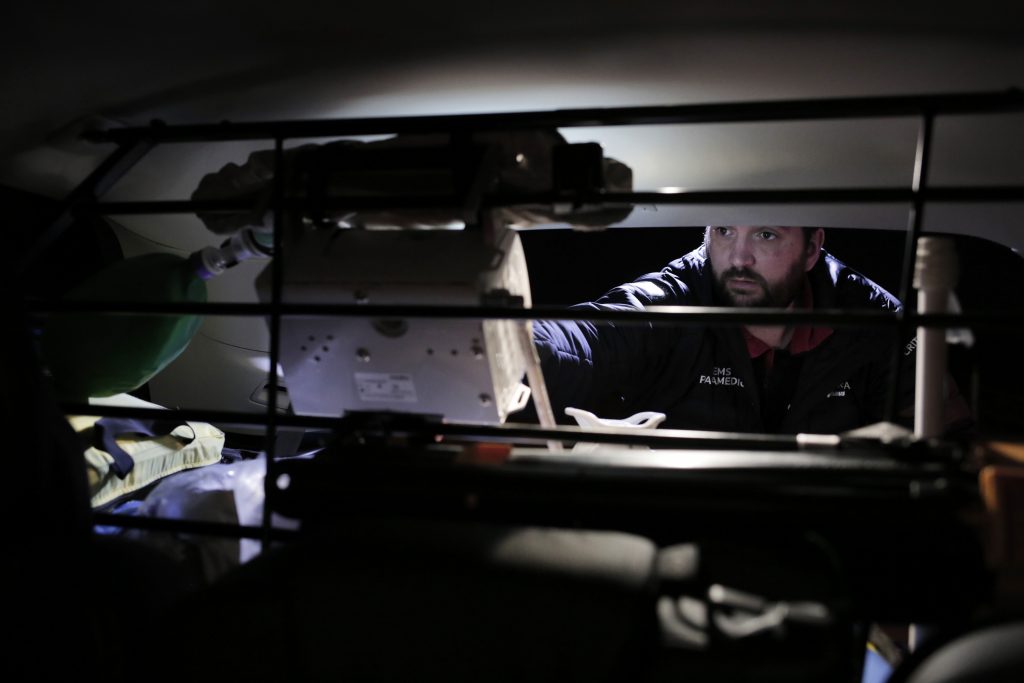 It's the start of my Friday night shift and on this photo, I am performing daily operational checks on our ventilator equipment.
Drugs and operational checks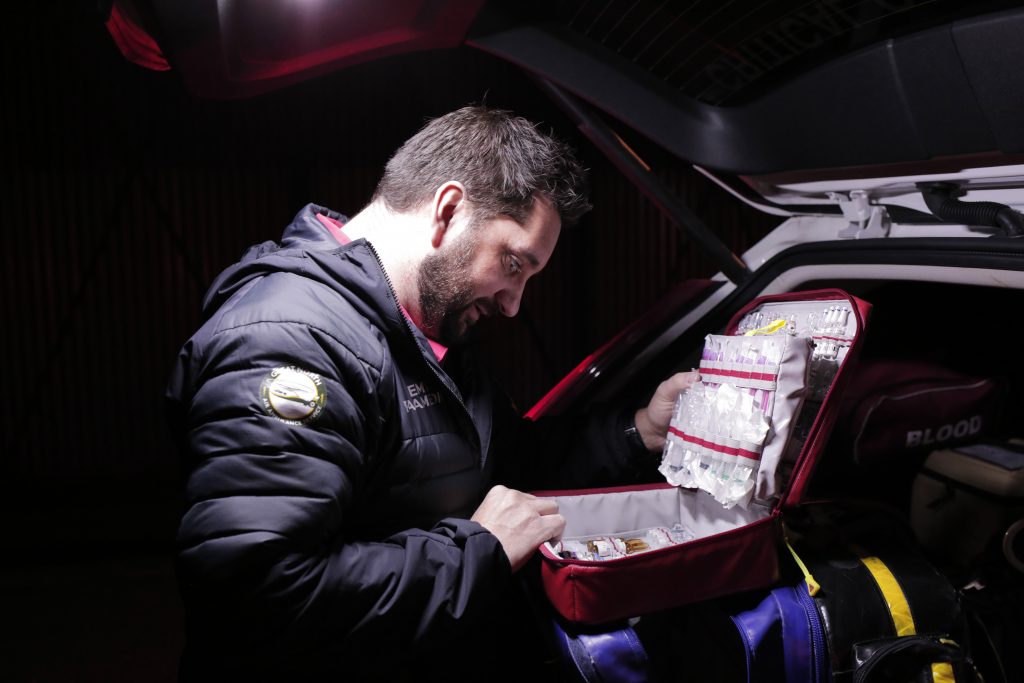 This is right at the start of the 8pm – 8am shift on the MERIT car. Here, I am checking all of the drugs we carry to ensure all are in-date, present and undamaged ready for the shift ahead before we administer them to patients.
Covid-19: with your help we will fly on
Ready to provide critical care to the North of England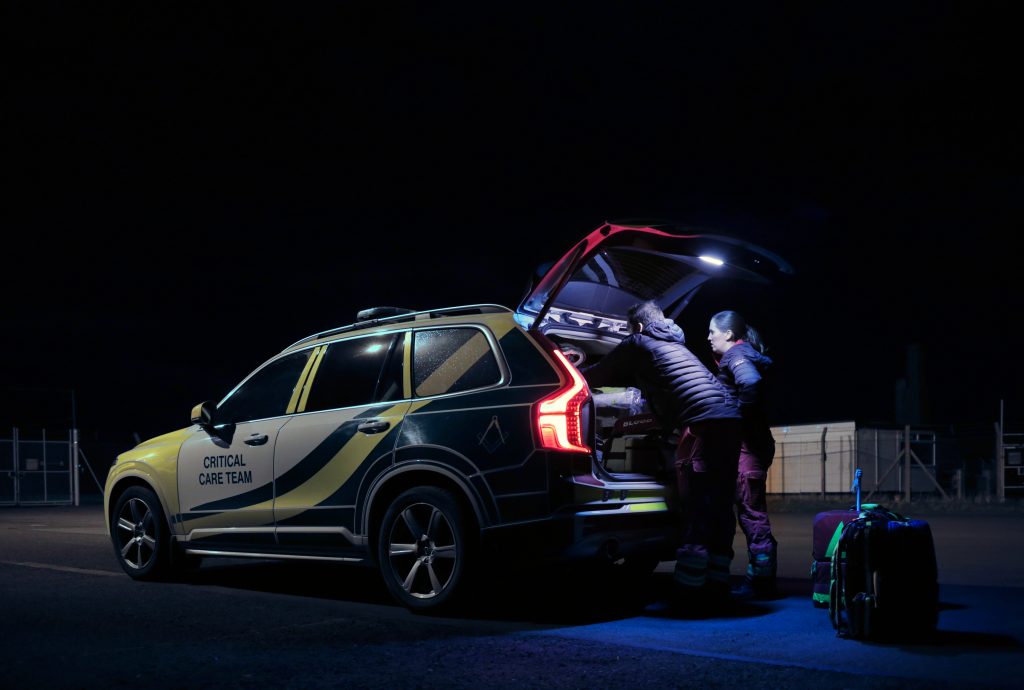 Here we're checking all the equipment in the car is as required to provide high-level critical care interventions if needed. I am pictured with my colleague, doctor Kate Allen. Unlike day shift on the helicopter which has a pilot, paramedic and doctor crew, on nights the car will only be crewed by a paramedic and doctor team.
A call from ambulance control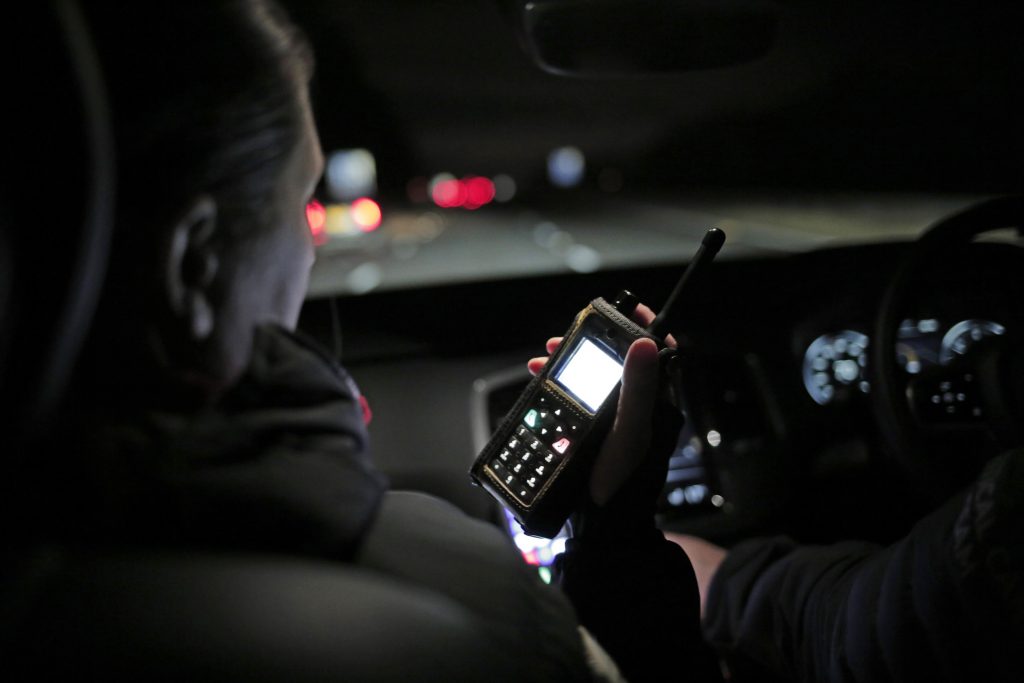 A call has come in from ambulance control early into the shift requesting our assistance with a patient that the ambulance crew suspect may require advanced critical care interventions or procedures.
Covid-19: with your help we will fly on
Kit replenishing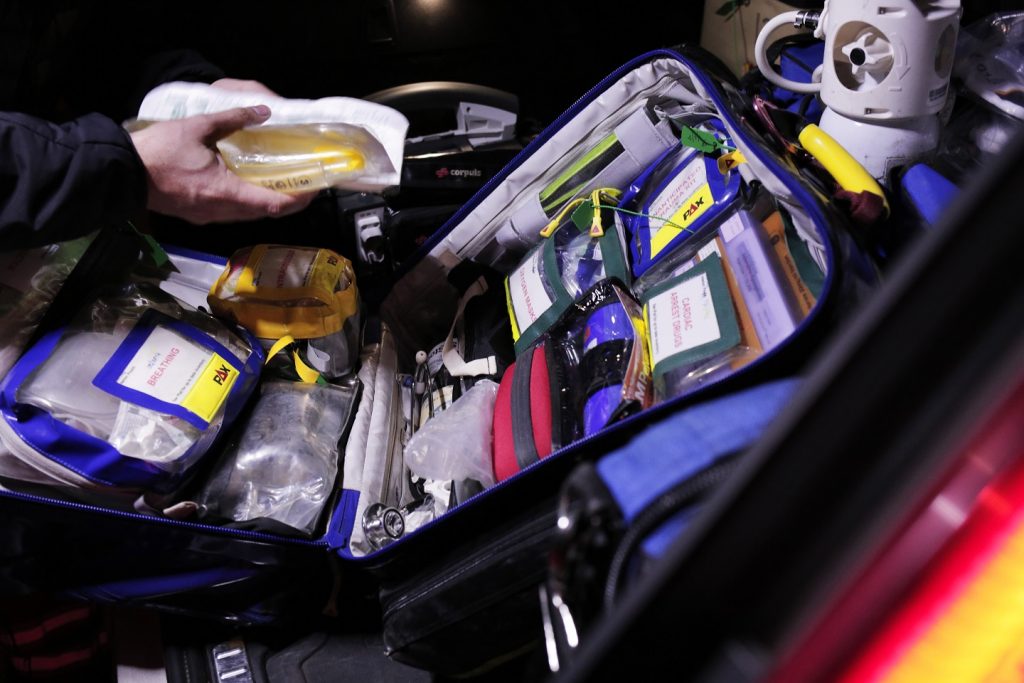 After dealing with a patient we must replenish our equipment ready to provide the same level of care to the next patient.
On stand-by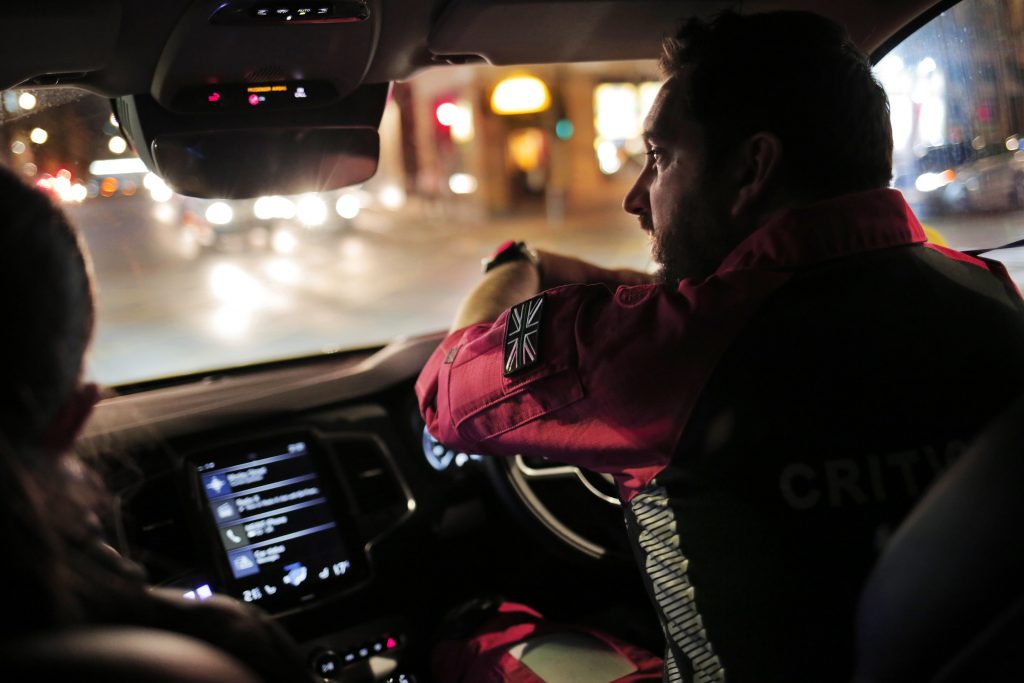 'Standing-by' in Newcastle city centre, ready to activate at a moment's notice to those in need.
Covid-19: with your help we will fly on
Sunrise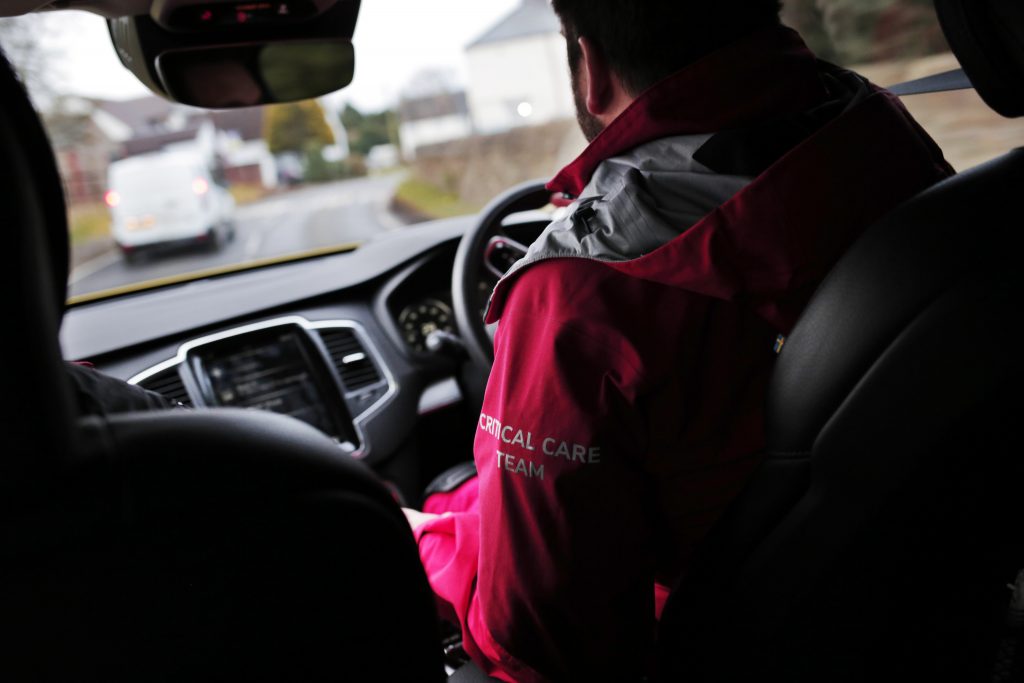 Nearing the end of the shift, heading to another patient requiring the skills of the critical care team early in the morning.
Back to base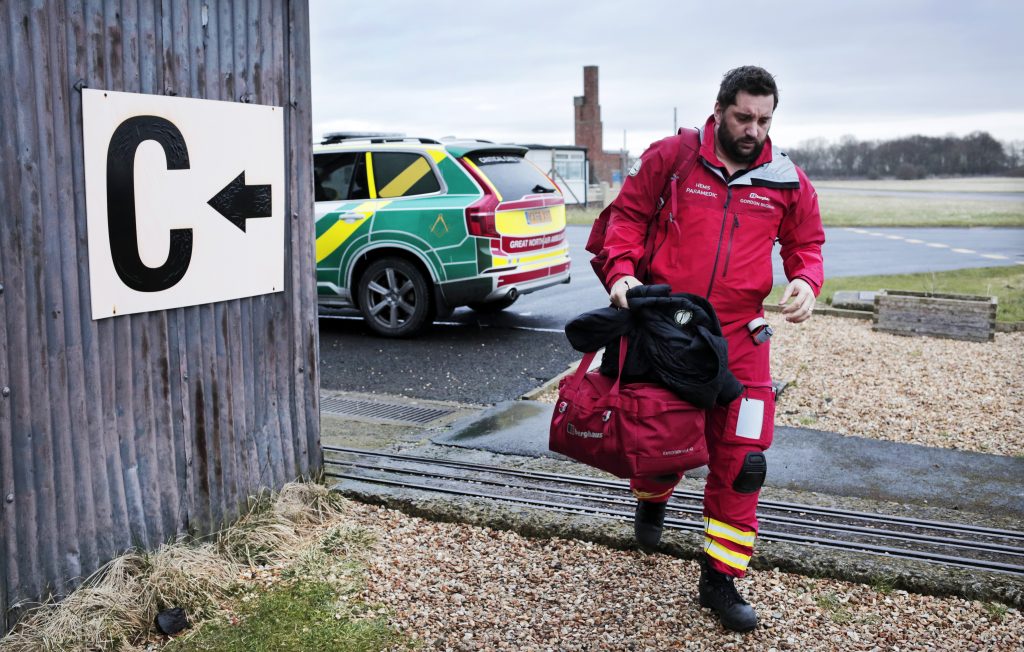 Arriving back on base at Teesside International Airport – a few checks left to do before my shift is finished and we hand over to day shift.
Covid-19: with your help we will fly on
Final checks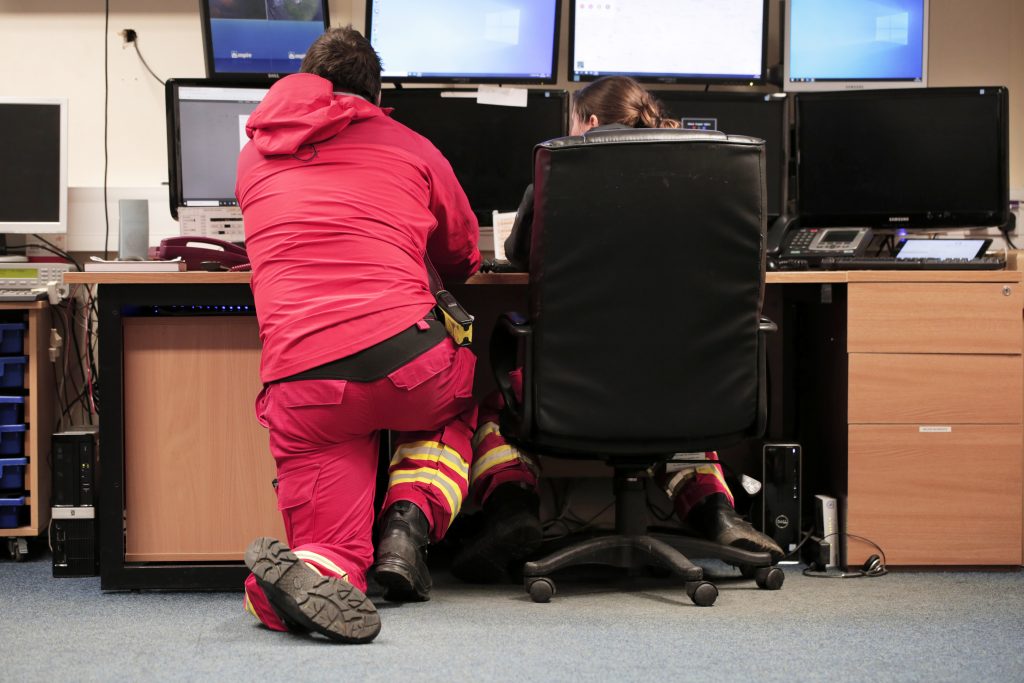 Back on base, completing our database to record all necessary information from the shift.
Catching up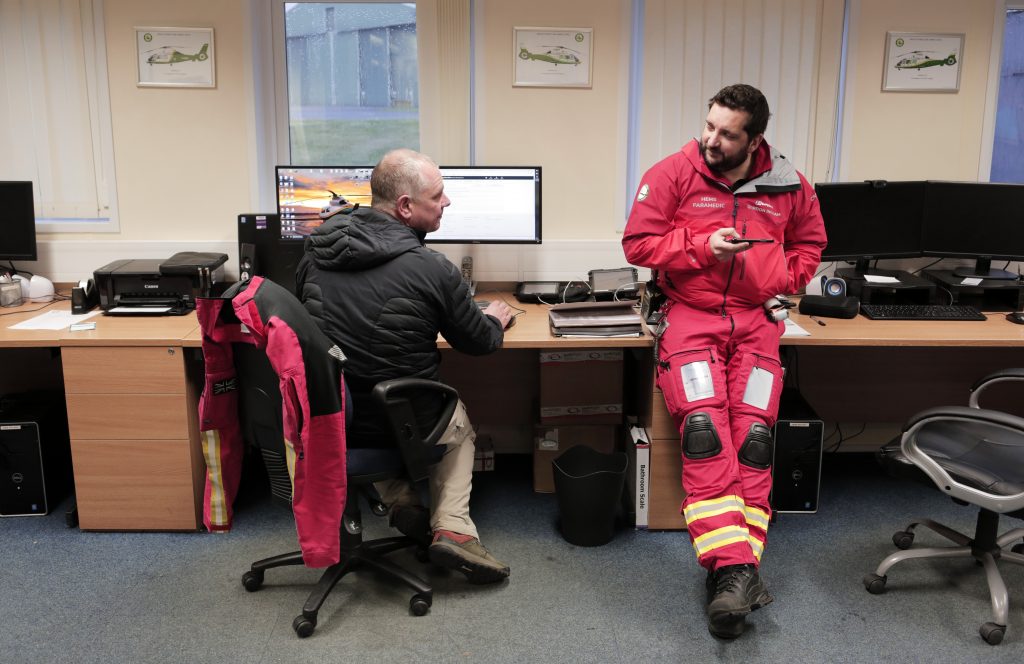 It's always nice to have a quick chat with the crew taking over from us to provide critical care to those who need it most.  Here, chatting to pilot Keith Armatage, passing on any relevant information for the team that are going onto day shift.
I really am honoured to provide the high level critical care service through the night to the people of the North.