The 2020 raffle has now been drawn. Thank you for your support!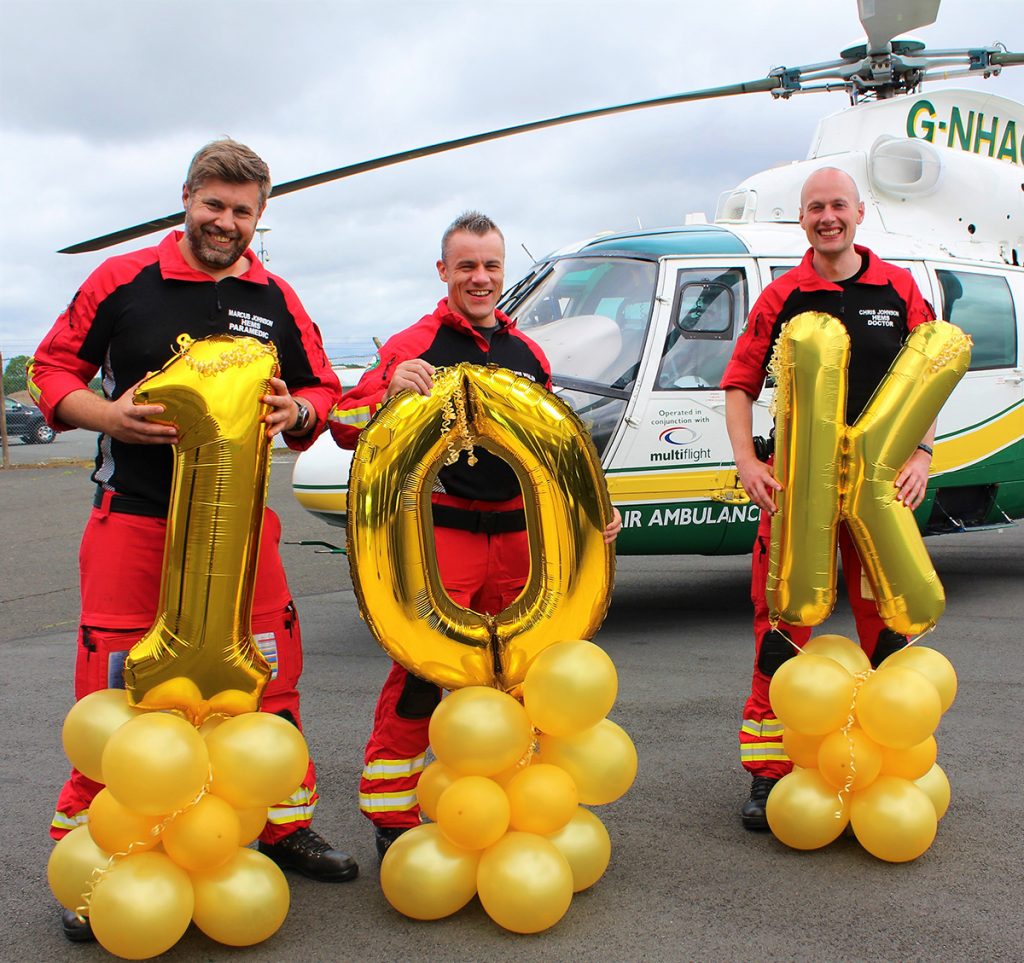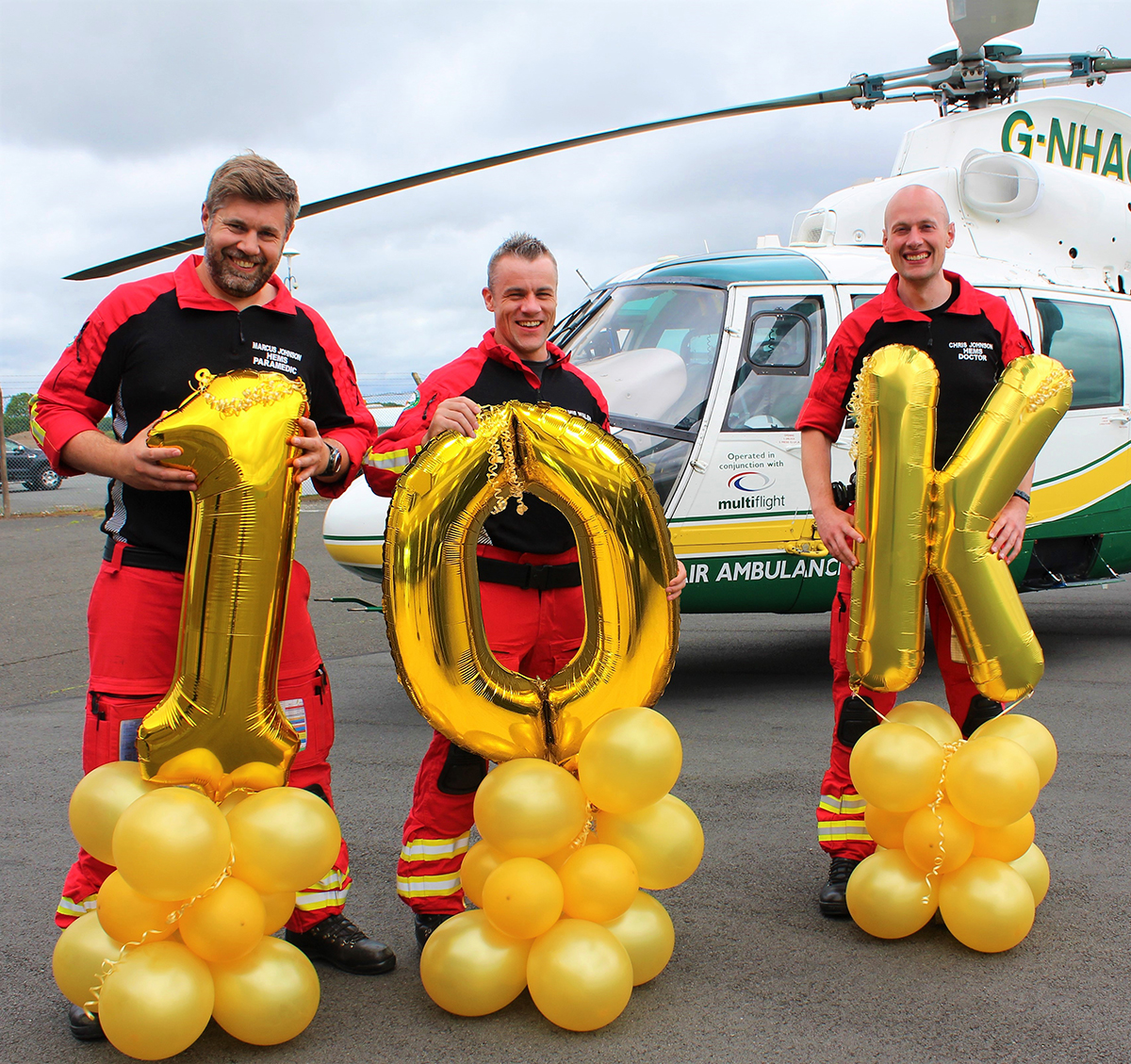 Your next chance to win...
To be informed when our 2021 raffle launches, please complete your details by clicking below.
Can't wait? Sign up to our lottery here for your weekly chance to win!
Raffle 2021
Plus Five Vouchers
We also have 5 x £10 Love2shop vouchers up for grabs!
Winning Love2shop voucher ticket numbers
281313
27036
296830
7984
167415
A message from director of operations,
Andy Mawson

Our annual raffle is now open and is a fun way to support the charity – we all need some fun more than ever right now. We are all facing unprecedented challenges as a result of the COVID-19 pandemic. As the safety of our supporters and staff is paramount, we've put many of our usual fundraising events and activities on hold. Your support at this time will, therefore, make an enormous difference in allowing us to continue to provide vital care, in this challenging time and beyond.
Last year our incredible raffle players raised more than £120,000 for the charity. With the restrictions on our other fundraising activity, we need this year's raffle to be an even greater success.
By playing, you could win the £10,000 top prize, as well as runner-up prizes of £1,000 or an overnight stay for two at a luxury five-star hotel. You can enter now, quickly and easily, by buying tickets in books of five online. To find out more about how our raffle works, please click here.
I want to say a huge, heartfelt thank you for all the support you're giving the Great North Air Ambulance Service.
Please stay safe, and I wish you the best of luck in the draw.
Closing Date
6 December 2020
Draw Date
11 December 2020
Late entries
will be treated as donations
Previous winners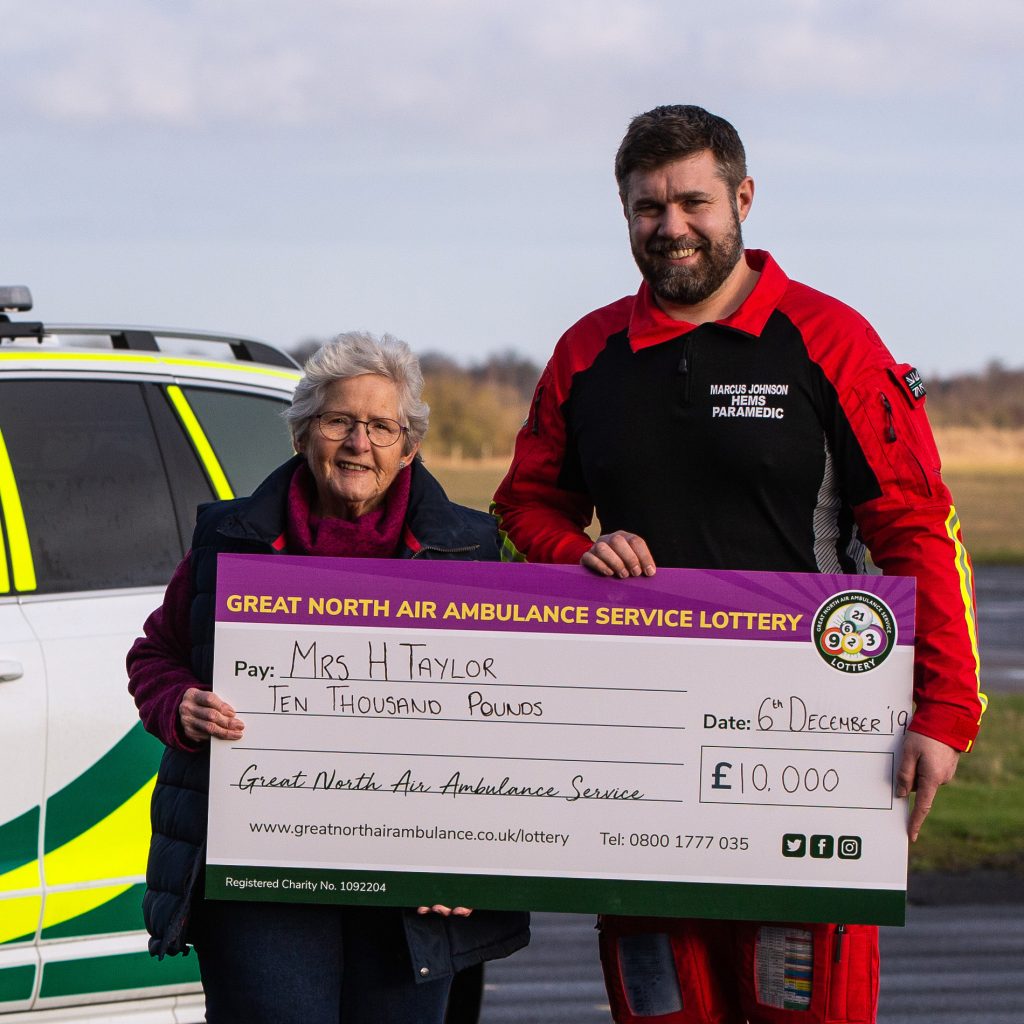 Mrs Taylor from Northallerton
2019 Raffle Winner
"I didn't expect to win at all, I don't win things. I am amazed and shocked

– I still can't believe it!

When they rang me, for once in my life I was actually speechless."
More winners
"Absolute heroes"
Three members of the same family were at the centre of a major emergency response following a head-on vehicle collision in October 2018.
Ian McCrickard, 47, and his sons Jack, 10, and Harry, 7, from Egremont, were travelling along the A5086 when a car rounded the corner on the wrong side of the road.
Recalling the incident, Ian said: "It was that fast, I couldn't react."
By playing the raffle, you can help us be there for more people like Ian, Jack and Harry.
Read their story
Please gamble responsibly
Playing the GNAAS lottery should be a fun way of supporting our charity. But if gambling stops being fun, please visit www.begambleaware.org or contact the National Gambling Helpline on 0808 8020 133.
Players must be aged 18 or over. For full terms and conditions.
For more information on responsible gambling and self-exclusion, please click here.
If you require any assistance, please ring our lottery help desk on 0800 1777 035 or email lottery@gnaas.co.uk.
Great North Air Ambulance Service is licenced and regulated in Great Britain by the Gambling Commission under account number 5215.
www.gamblingcommission.gov.uk.
Segregation of funds: Customer funds are not protected in insolvency. For the full statement please see the Terms and Conditions or contact 0800 1777 035 to request a copy by email or post. In 2019, 70% of the proceeds raised from raffle ticket sales following expenses and prize fund deductions and 100% of the additional donations went to support our charitable activities.