Wood chopped choppers are on display across Cumbria to raise money for the region's air ambulance.
---
The four 8ft-long models of the Great North Air Ambulance Service's (GNAAS) aircraft were carved and donated by Simon Jackson, from Wood Actually, and were his final chainsaw carvings before retiring from the profession.
He said: "I had four or five logs left and decided to do it as a gift for GNAAS for free as they are charitably funded.
"At the time my daughter Katie had just qualified as a paramedic, so it seemed quite fitting, as this marked the end of a chapter of one part of my life, and the beginning of a new chapter where hopefully Katie will get to work on an air ambulance one day."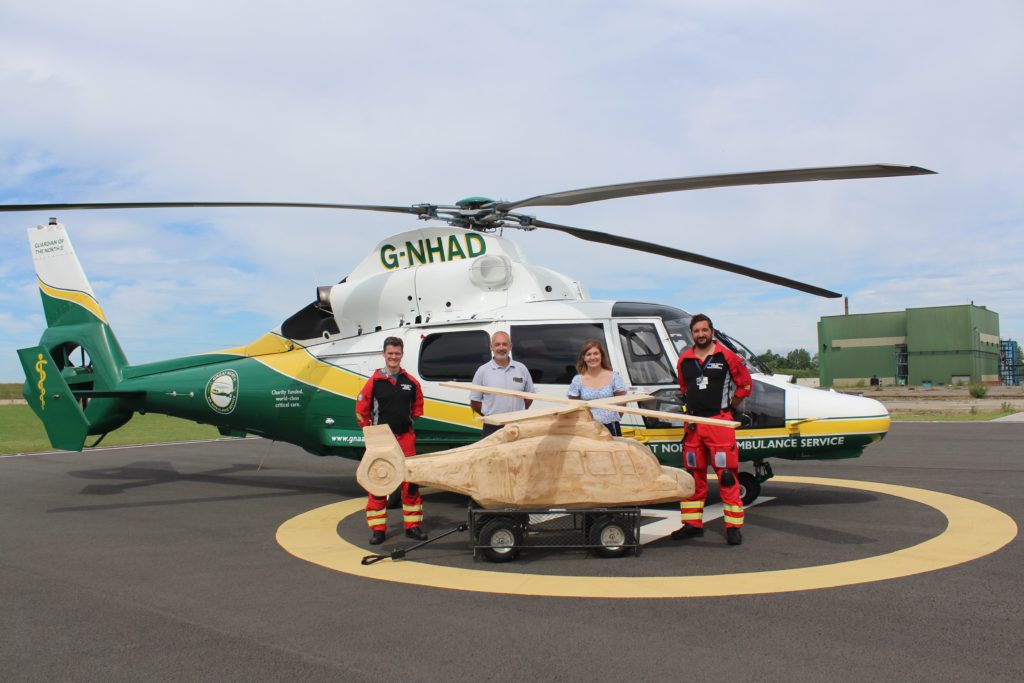 The sculptures have all been painted with different designs by Keswick artist Paul Wilmott and GNAAS volunteer Jill Libby from Penrith, who required the help of the charity in 2012 following a cycling incident.
They are placed in different towns and villages across Cumbria, which are covered by our air ambulance service, and can be viewed at:
White Platts in Ambleside
Tweedies in Grasmere
Campbell Memorial Green in Coniston
Hope Park in Keswick
Will Clark, who is a councillor for the Lakes, as well as a volunteer and former patient of GNAAS, was instrumental in securing the sites in Grasmere, where he lives, and Ambleside.
Mr Clark suffered a serious spinal injury in July 2012 when a stick got caught in his bicycle spokes while taking part in a charity triathlon, and he broke his neck at C4.
He said: "GNAAS almost certainly saved my life transporting me to the Royal Victoria Infirmary in Newcastle where they could operate in twenty minutes, the same journey by road may have taken up to two hours.
"Ever since GNAAS came to my rescue it has been nice to try and give a little something back.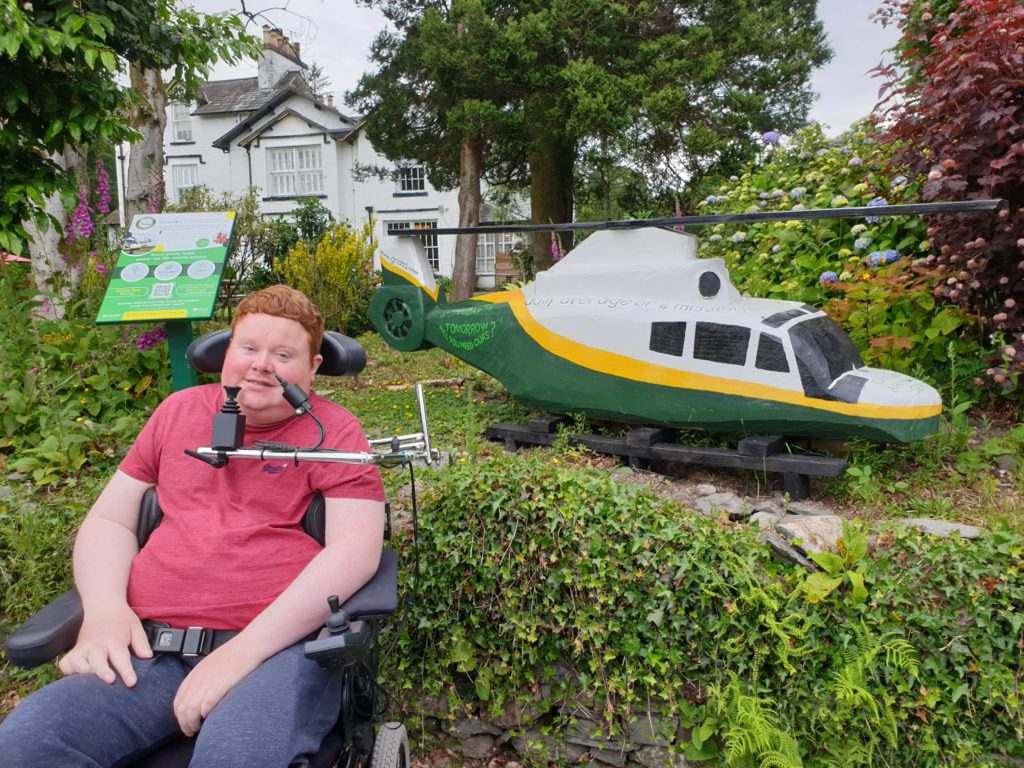 "I am pleased that both Tweedie's in Grasmere, and The Lakes Parish Council at White Platts in Ambleside have agreed to be part of the project.
"I hope the sculptures help to raise both funds and awareness for the charity."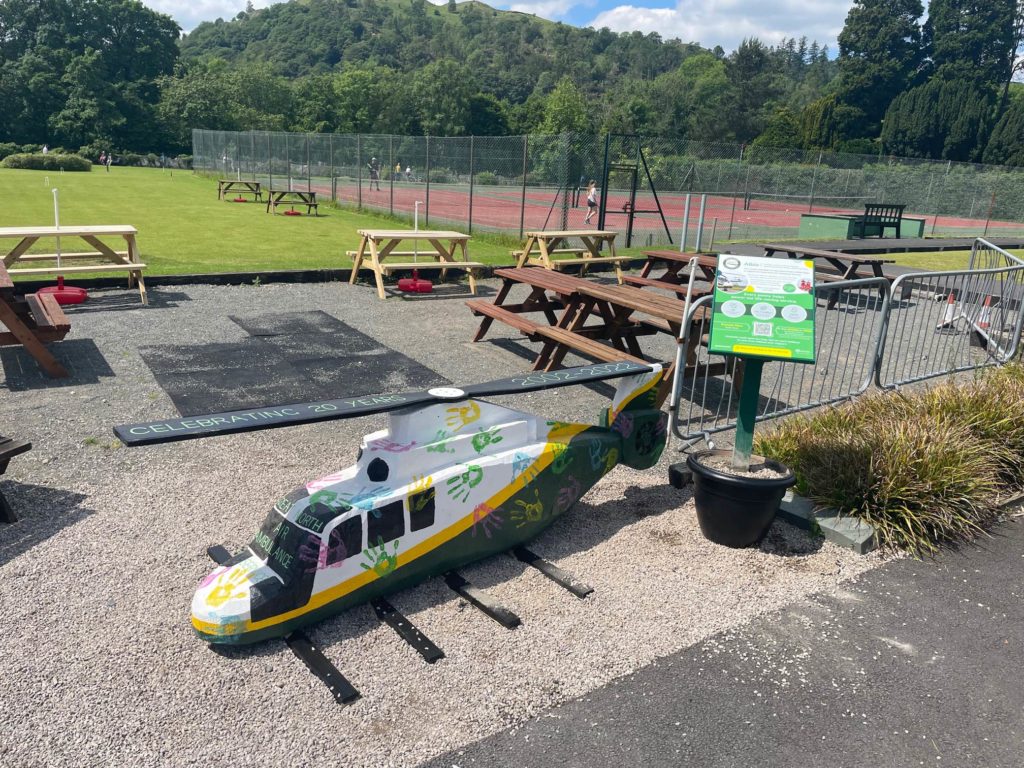 At each site there is a QR code and text to donate number on display, and holidaymakers as well as locals are encouraged to share photos of the model helicopters on social media tagging @gnairambulance.
Lee Salmon, head of operations west at GNAAS, added: "We're very grateful to everyone who has been involved in the project and donated their time and effort to make this possible. From Simon who carved the helicopters at the start to our fantastic installers BAF contractors, Carlisle probation service, and The Workhorse, it's been a massive team effort.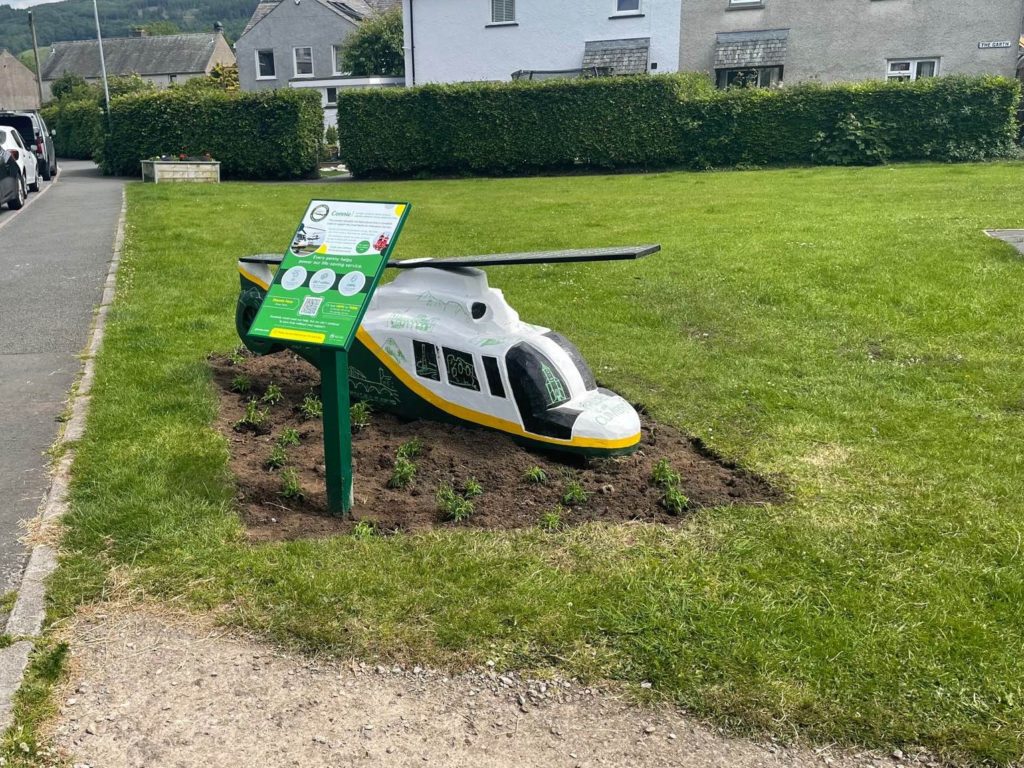 "The helicopters will be on display across Cumbria throughout the summer, which is our busiest season for responding to incidents. We hope the sculptures will help to spread awareness of the work of our charity and any donations that people can give are hugely appreciated, as we understand times are tough for everyone at the moment."