A woman left paralysed from the chest down after a horse riding accident is fundraising for GNAAS after they came to her aid.
---
Tara Howell, 49, was riding her horse Victor near Helmsley, where she lives, when she was thrown off and landed on her head, with the impact breaking her neck.
She said: "I landed awkwardly, breaking my neck at C6/7, dislocating 13 vertebrae and bending my spinal cord into an 'S' shape. I heard my neck snap and I was instantly paralysed from the chest down. I lay in the field for five and half hours waiting to be found and owe my discovery to Victor."
Victor was grazing beside Tara when he was spotted by a passing horse rider who came to investigate and subsequently found Tara lying on the ground and called the emergency services.
She added: "Stranded as I was in the middle of nowhere, it was impossible to get an ambulance to me and I knew, from the moment I hit the ground, that the only way to get me out would be by helicopter."
The Great North Air Ambulance Service (GNAAS) flew to the scene and stabilised Tara before airlifting her to James Cook University Hospital in Middlesbrough.
Following an eight hour operation to rebuild and stabilise her neck and two weeks in a medical coma, Tara spent a month in high dependency before being transferred to Pinderfields spinal unit in Wakefield, where she remained for a further six months of physiotherapy and rehabilitation.
The incident occurred in July 2014 and left Tara paralysed from the chest down, but she said her disability would not defeat her.
"I've always been a positive and determined person and that has helped me reframe my life in light of the restrictions now imposed upon me by my disability. I am very much a believer that, whilst you cannot control what happens to you, you absolutely can control how you react to it. Therefore it's very important to always look at what you have rather than what you have lost.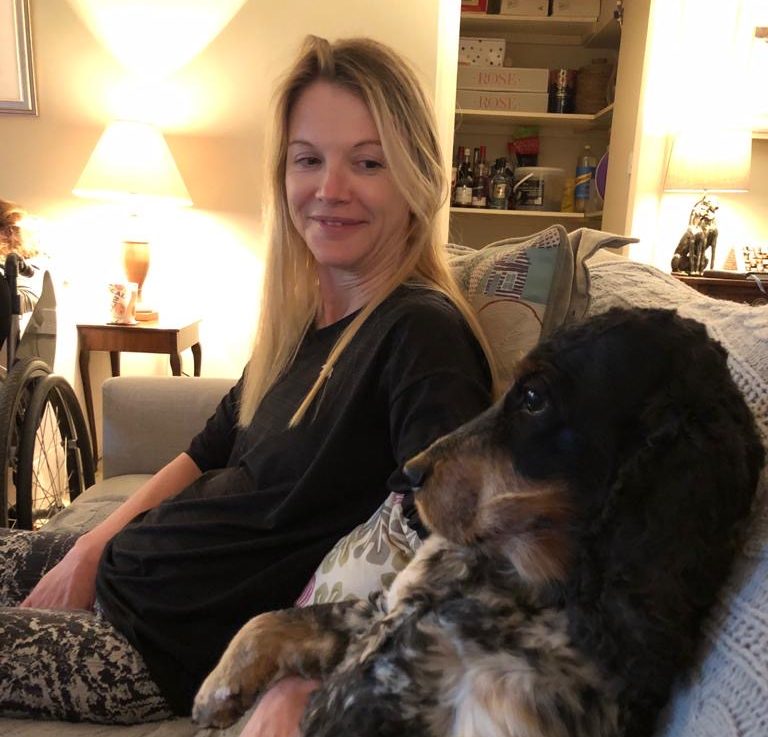 Sponsor a hole at the GNAAS charity golf day
"I'm only here and alive because of GNAAS, I think they're marvellous. I think most people know that the air ambulance is a superb service and staffed by incredible professionals who save lives every day. I think, probably, what they don't know is that air ambulance services are charities and rely on donations to keep them going."
To support GNAAS, Tara's husband James Stewart took part in the charity's golf day, along with her father, artist David Howell, who is selling prints and cards of his paintings to raise money for charities including GNAAS, as well as some friends.
Beautiful greeting cards on sale
Pack of ten cards for £10 available from our shop.
Purchase them here