In a break from the old routine, our team were invited to appear on ITV's detective series, Vera.
---
We asked our paramedic, Lee Salmon, what his experience was like on set, and more importantly, if Brenda Blethyn's company was enough to make him blush!
What is your opinion on the show 'Vera'?
Vera is a superb drama, I love the characters and the cheekiness of the dialogue. It has an old school feel to it which suits an old boy like me!
We want to become a 24/7 service. Click to help us.
What it was like behind-the-scenes? 
The initial plan was to fly in and out, which the team and I were already over the moon with.
However, the balmy summer's day clearly got to our heads, and we were able to expand on our role. Because the set was at the centre of our patch, we were able to stay on call, so we were able to be quite involved, knowing that we could drop what we were doing if needed. Well, opportunities like this don't come along every day, do they?!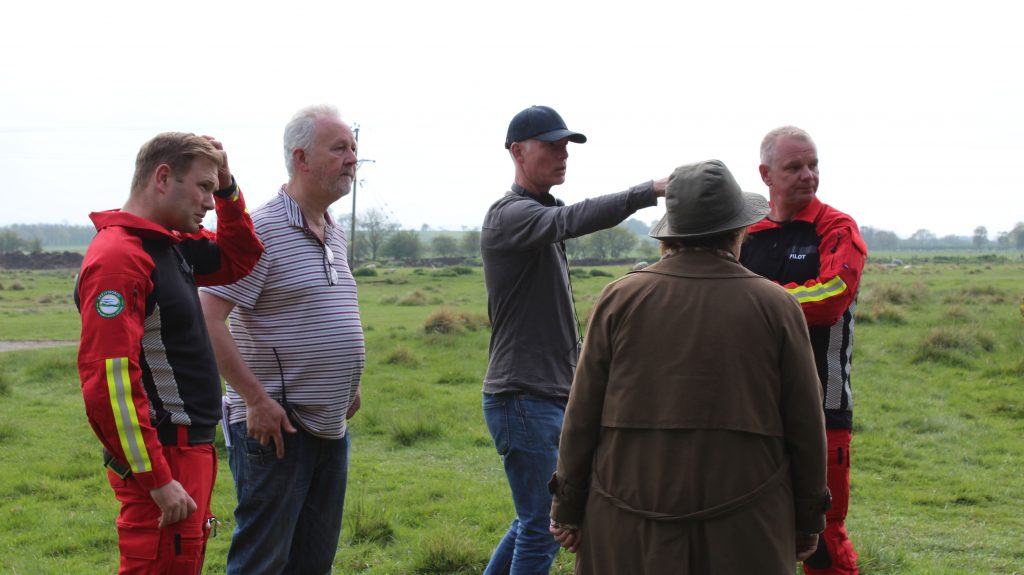 I underestimated just how many people were involved in the process of filming – what we view as – a 'quick scene'. I was truly surprised by the generosity of the lovely families that had given up their homes so the crew could film. The impact on their home was huge with people everywhere, yet they kept bringing coffee and chatting away. They were clearly as caught up with the euphoria of this great production as we were.
What was your impression of Brenda?
Mrs Blethyn was delightful, kind and courteous, professional yet sweet – so arguably a little softer than Vera! Her support and guidance was amazing, keeping our team right, making excellent suggestions to the production team. She was simply as awesome as you'd imagine her to be.
What was your favourite part about being on set?
We work really very, very hard, we deal with awful situations and this was just the opposite. It allowed our team to have a break whilst at work with the added advantage of the boss's permission too. It's not all been smooth sailing though, keeping this a secret since we filmed in April 2019 has been pretty difficult!