Today marks the first day of Volunteer Week and we want to say a huge thank you to every volunteer that has gave up their time to support our mission. Without you, it wouldn't be possible.
---
The Great North Air Ambulance Service is a charity. Last year, we were called out over 1,000 times and rely on the support from donations and volunteers to save lives.
Today is our annual volunteer celebration event, and we are handing over our Twitter account to one volunteer to cover the day.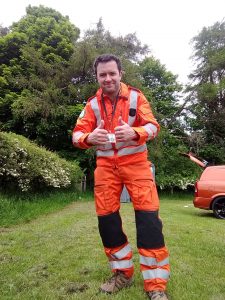 James Howarth, 37, from Kendal, is a Mechanic and huge Motorsport fan who has volunteered for GNAAS since 2014.
Before his takeover, we asked James some questions so you can get to know him better.
Why do you support GNAAS?
The Great North Air Ambulance Service is a fantastic local life-saving service, I think it is vital across our region.
Why do you volunteer?
I started off supporting GNAAS by donating money and clothing.
After talking to one of the staff about the charity, I heard about the lack of volunteer support in my area and I wanted to help.
I've never looked back!
I enjoy going to events the most and meeting lots of different people who want to know more about the charity.
What do you do as a volunteer?
It's fantastic being a volunteer, I've met so many amazing people and been inspired by our amazing crews.
Most of all, meeting ex-patients and their families, it is both interesting to hear what they went through and gives you a different look on life.
At current I try and do two events a month and I also empty collection tins at local businesses, this could be anywhere from 1 to 4 a month.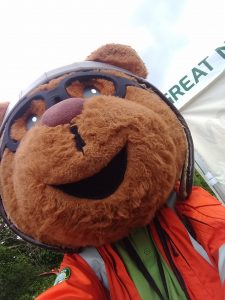 What does volunteers week mean to you?
It is a chance to spread the word of what volunteers do and celebrate the thousands of volunteers who do amazing things across the country!
What are you most looking forward to during the Twitter takeover?
I can't wait to show everyone all of the great things about being a GNAAS volunteer!
I'm looking forward to showing off the volunteer celebration event, where volunteers from the East and West meet up on the border to celebrate everything GNAAS.
Keep an eye out for James' tweets today, and get involved in the conversation about volunteering on Twitter by using #JamesTakeover.