A little girl who required the Great North Air Ambulance Service (GNAAS) after suffering burns when she was just a baby has undertaken a fundraising challenge.
---
Orla Capstick was only 11 months old when she was scalded by a cup of coffee in her home in Tebay on 22 June 2018.
Recalling the incident, her mother Vicki Capstick said: "She was around 11 months old and just learning to walk. We were all getting ready for bed, and a fresh cup of coffee had been put on the windowsill.
"She pulled the cup right on top of her but thankfully my husband dealt with it really quickly. He picked her up and threw her in the bath and put the tap on."
After cooling Orla's burns the family rang 999 and both the North West Ambulance Service and GNAAS arrived on scene.
The 38-year-old mother-of-three said: "Initially she was screaming and she screamed in the bath but afterwards she was such a chilled out person.
"Within ten minutes paramedics were here. No sooner had they arrived the air ambulance had landed in a field behind the house. It was then I realised the severity of things, as it hadn't sunk in up until that point."
Orla had sustained burns across her left shoulder, chest and down her left arm.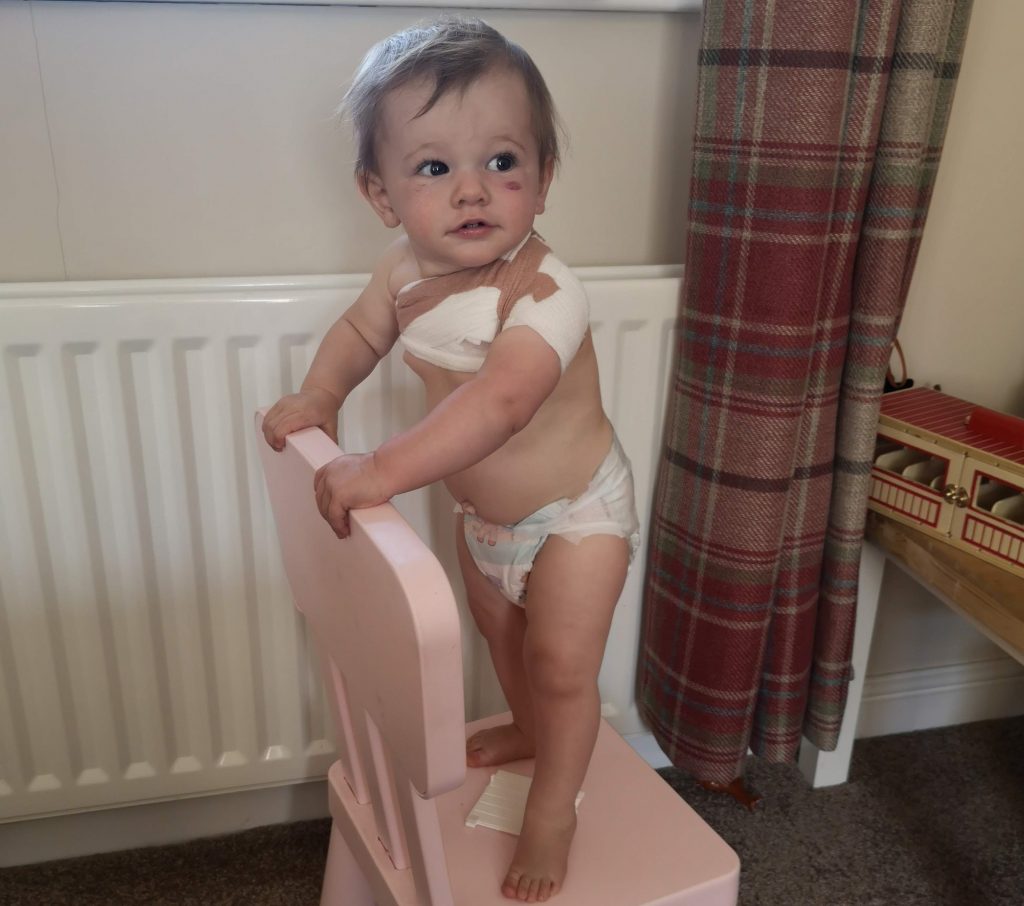 Raffle 2020: Enter to win £10,000
After assessing her injuries, the critical care team from GNAAS decided to fly both Orla and her mother to the Cumberland Infirmary in Carlisle for further treatment.
Vicki said: "We were allowed home that night which was great. Her burns were dressed and we had to keep going back for dressing changes and then she was fine. It's healed really well and you can't even tell."
During lockdown the family have been going on walks for their daily exercise with Orla's older sisters, who are aged five and seven, riding their bikes.
It was during this time that Orla managed to learn to ride a bike without stabilisers in just one month.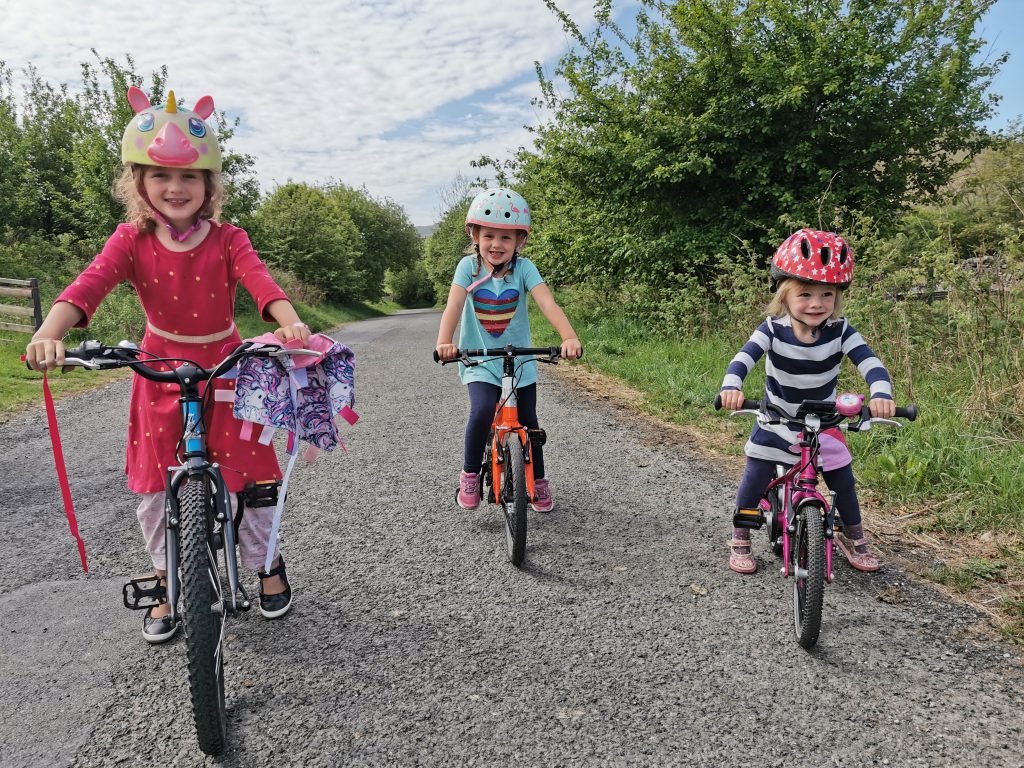 Help fund our vital missions by entering the raffle.
Vicki said: "Orla was on a balance bike and struggled to keep up with her sisters and wanted a big girl bike. As she's so small it took ages to find a bike she could fit on and then literally she set off pedalling and that was it.
"Every day she said, 'Me take my bike?' or 'Me going on my bike?' and we thought this is the perfect time to raise some money and do something she enjoys, as at the moment we have lots of time."
Over 21 days Orla cycled the distance of a marathon (26 miles) to raise money for GNAAS and smashed her £100 target after raising more than £1,500.
Vicki added: "GNAAS is a great charity and with us being so remote it's a lifesaver for people if you are in an unfortunate situation. With living quite close to the motorway we see the helicopter out and about and it makes you realise just how many people they go to.
"People who live around our area know Orla and what happened and they can't believe what she's achieving at such a young age.
She's a very determined and independent girl and we're incredibly proud of her."
To sponsor Orla visit her JustGiving page.


Enter the raffle
Support your air ambulance by playing the raffle and you could win the £10,000 top prize!
£1 per ticket. Draw date: 11 December 2020.