A man has raised £5,500 for the Great North Air Ambulance Service (GNAAS) after generously donating all the proceeds from his book to the charity.
---
Eric Taylor, a Normanby Local History Group member, wrote a book called 'A Reflection of South Bank' featuring several historical photos and information about South Bank, in Middlesbrough.
He said: "I wasn't born in South Bank, my dad was from Grangetown and my mother from Newcastle and as she said, although she married a Yorkshire man, she wanted her kids to be born at 'home', home being my aunt's front bedroom in Wallsend.
"From 1960 I lived at the same house until I got married in 1977 and I've lived 'down south' in Normanby ever since."
The 65-year-old grandfather-of-three developed his passion for photography during his childhood after receiving a Waddingtons Future Scientist Photography Kit for Christmas
He later got a Zeiss Ikon Contina and would take it wherever he went.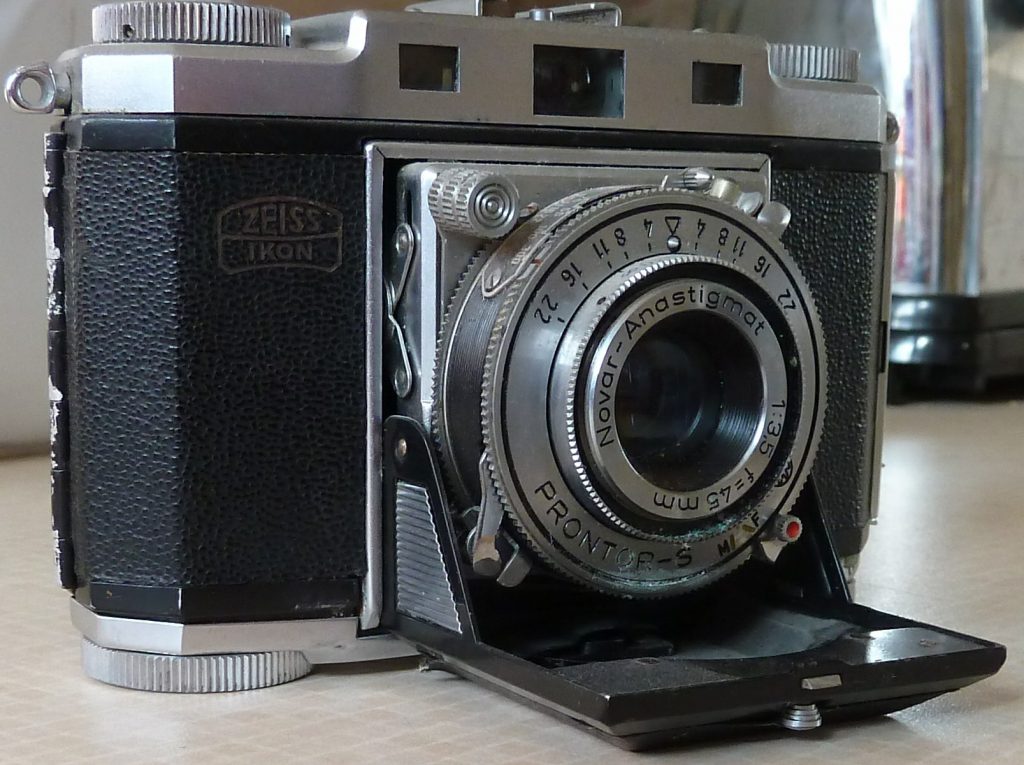 While pursuing his new hobby Eric took several photos of South Bank, however these were usually taken to finish a roll of film or when he was testing a new piece of equipment.
He said: "I became an accidental recorder of some of South Bank's history as a lot of the town has since been demolished."
Several years ago, Eric bought a negative scanner to digitise his collection of negatives and found a photo he had taken in 1974 featuring three children. He shared it on the Slaggy Island Memories page on Facebook to find out who they were, and it subsequently gained a lot of interest by the page's followers.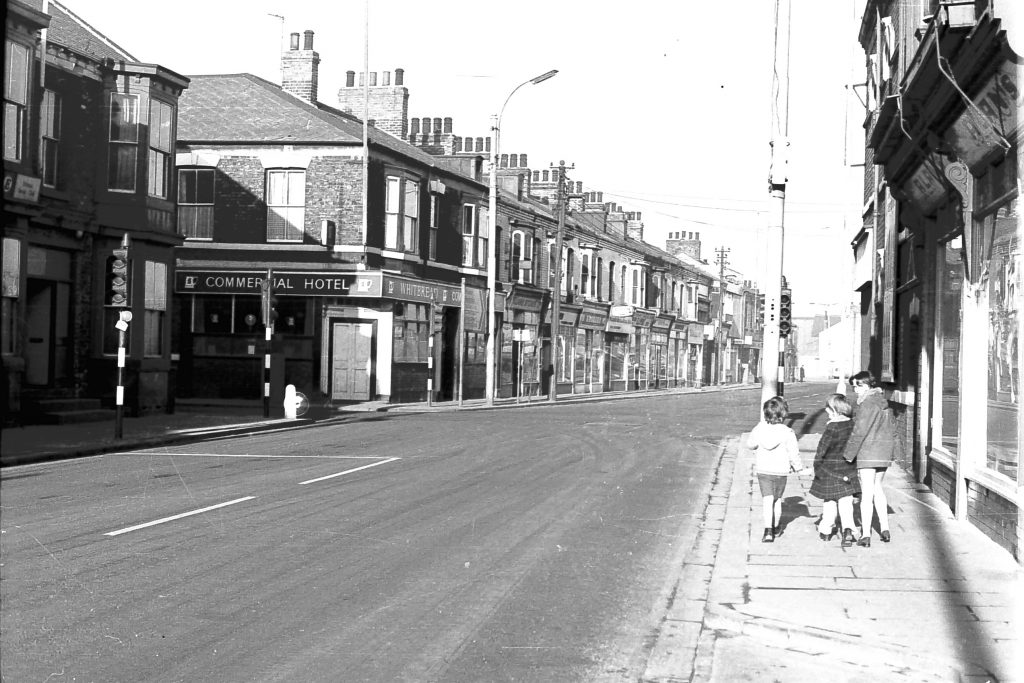 He said: "The response was phenomenal, people were talking about all the shops in view, how clean the street was, lack of cars etc, but I still don't know who the kids are. As time went on, I kept posting more of my photos and one woman in particular said to me, you must put these in a book. I never dreamed of it and had no intention, but she persisted."
The former British Steel electrician gathered his own photos as well as photos from his old school friend and his wife's uncle and managed to fill 180 pages.
The book was printed by Quoin Publishing of North Street, Middlesbrough, with all profits going to charity and proved to be extremely popular.
He said: "The response was unbelievable, and requests were coming in for a second book, which became 'A Reflection of South Bank'.
"As I had used all of my photos in the first book, I put out a call for help on Facebook pages. I was given or loaned a lot of photos, church magazines and memorabilia."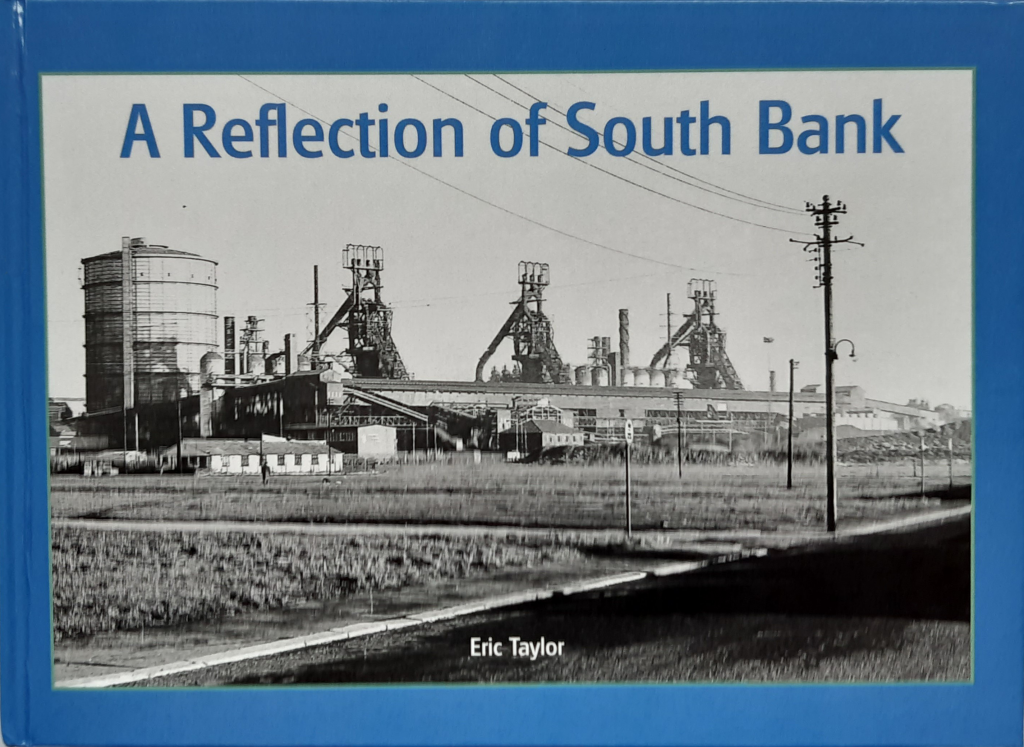 Eric also interviewed more than a dozen people about the history of South Bank including a compere/club entertainer who knew the Kray twins through a mutual love of boxing, a former controller for a cold war bunker, and even his school art teacher.
The second book has nearly 400 pages and has been sold in several places such as local shops, pubs, clubs, the library and bookshops.
He said: "As a lot of people had donated photos and talked to me, I did not want to make a profit from their help. So, I thought that the Great North Air Ambulance would be a service that we would all appreciate, should we ever need it.
"After the second book I had the bug and luckily requests were mentioned for a third. I also posted them out to countries like France, Italy, Bermuda, Denmark, New Zealand, Australia, Canada and the USA as well as all over the UK and Southern Ireland. Because of that I joked with friends that I was an International Bestseller, but in reality I'm really just an accidental author."
Mr Taylor has dropped off book three at the publishers and will again be donating the profits to a charitable cause.
Help preserve our critical care services
We want to be there when you need us, but we can only do that with your support.
Donate here