"To be a tiny part of such an incredible charity makes me so proud."
---
Lisa Ward has recently celebrated her first anniversary of volunteering for GNAAS, and we now couldn't imagine our lives without her (and her amazing cheese straws).
From her excellent cooking and baking to her fantastic crafting skills, Lisa devotes a lot of time and effort to everything she does.
We recently caught up with Lisa to shine the spotlight on the incredible work she carries out to support GNAAS.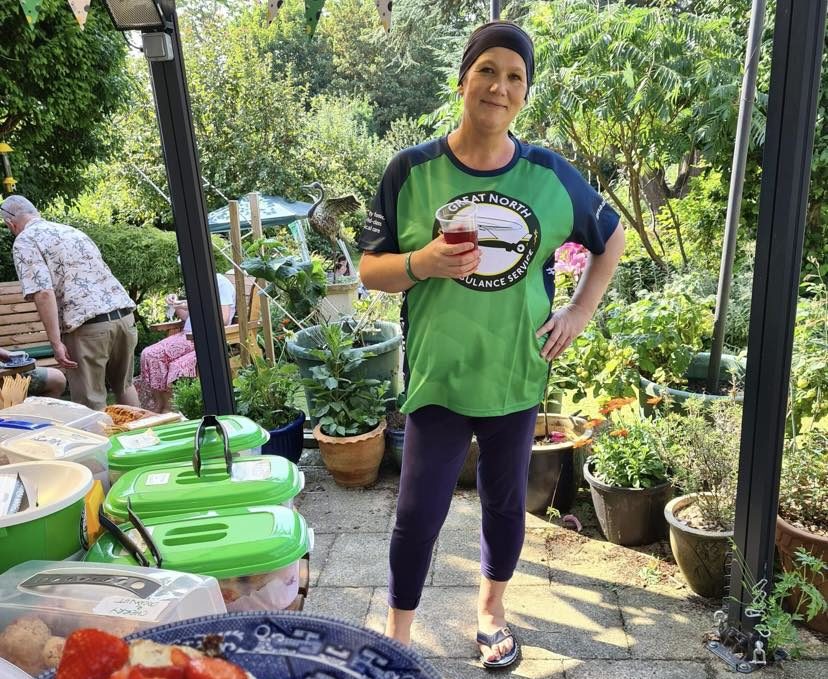 What did you do before volunteering for GNAAS?
I was a buyer in London for a very large American company for most of my career and transferred up to Newcastle with them, where I bought my first house.
I volunteered at St Oswald's Hospice on the ward, making teas, going around patients with my trolley and stopping and chatting with them, which kept me busy on the weekend.
I bought property back in my home town of Stockton to be near my elderly parents and transferred my hospice work to Butterwick Children's Hospice where I gave one day a week volunteering in their children's unit amongst nursing staff, doing activities and fundraising to buy the equipment they needed.
I felt extremely privileged to be a part of a service looking after poorly and terminally ill children and did this for 20 years up until resigning in March 2022 as I felt 20 years was a good achievement, and I was ready for a completely new challenge in the voluntary sector.
What attracted you to volunteering?
I had always been brought up to give back in life if you are able, and my late mamma would say if you have enough in life, you give the rest away. The purpose in life is to find your gift, and the gift in life is to give it away. I guess I run my ethos on this in much of who I am.
Why did you decide to volunteer for GNAAS?
I approached GNAAS and filled out an online application, but covid was restricting any interviews, and the lockdown prevented recruiting. As soon as it started to get back to some kind of normality, I was told I had been accepted, and I felt incredibly fortunate and excited.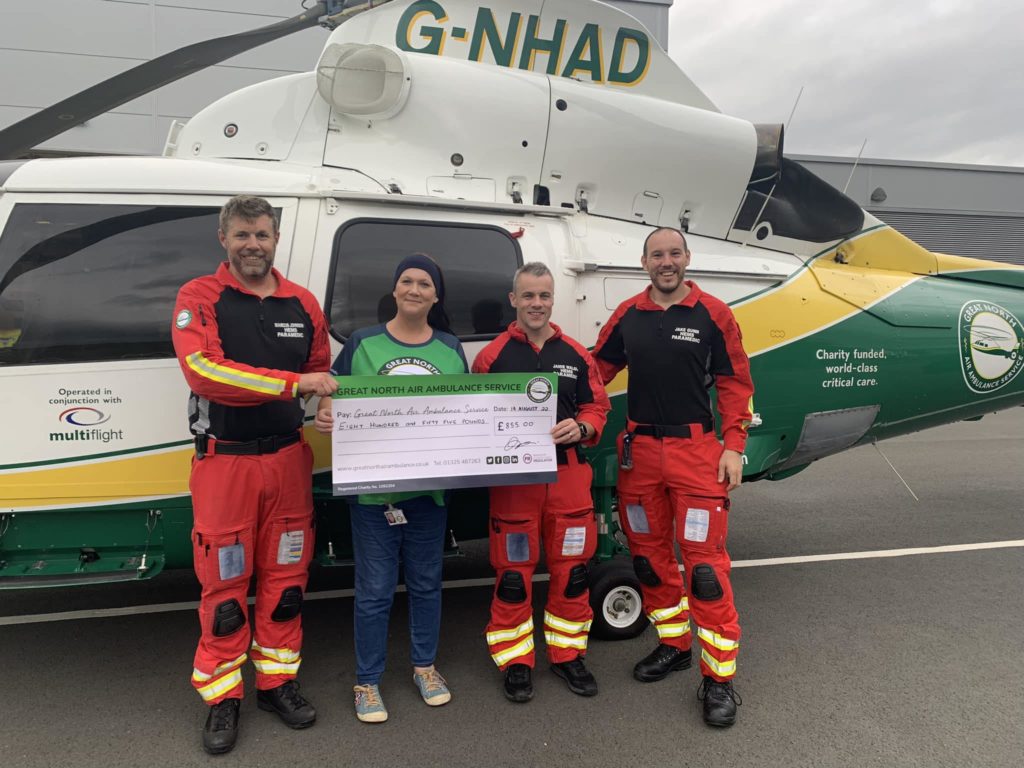 How was your first day? 
Everyone on my first day welcomed me, and I took in a load of various homemade scones, which went down well. I was nervous inside as it's a huge building, and I'm a wallflower, but because the staff and CEO were so welcoming, my nerves soon subsided.
What activities do you get involved in?
I enjoy admin, sorting promotion packs, tidying up the fundraising shed, labelling tins and collection buckets, phoning supporters and doing my own fundraising to raise as much money as I can for this incredible charity that I admire so much.
I've done Race to Base, Brew with the Crew, chats at cheque presentations, created window displays and a Santa's grotto for the charity's Christmas Fair. I'm willing to try anything that's asked of me.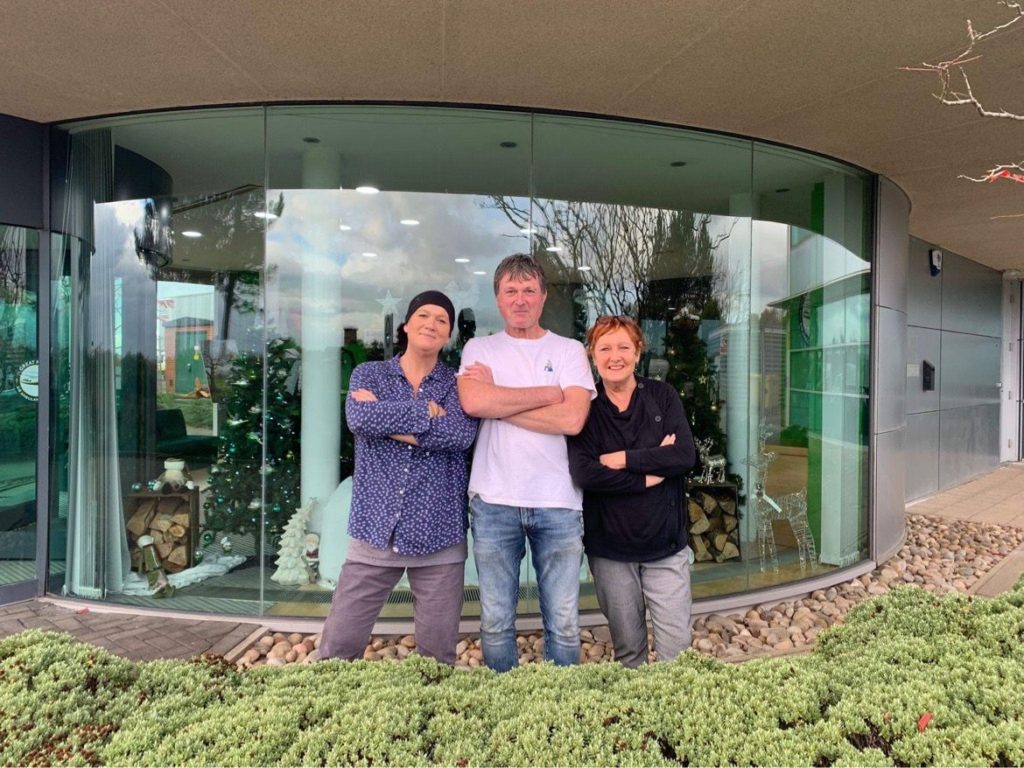 What has been the highlight of volunteering for GNAAS so far?
My highlight to date was being chief elf at Christmas in a stunning grotto that my volunteer colleague Jackie and I created, which I think surprised everyone at GNAAS and beyond.
It was a complete pleasure to do and when Santa, aged 81, tells you it's the best lounge he's ever been invited to and thanks you, you know it's the ultimate praise.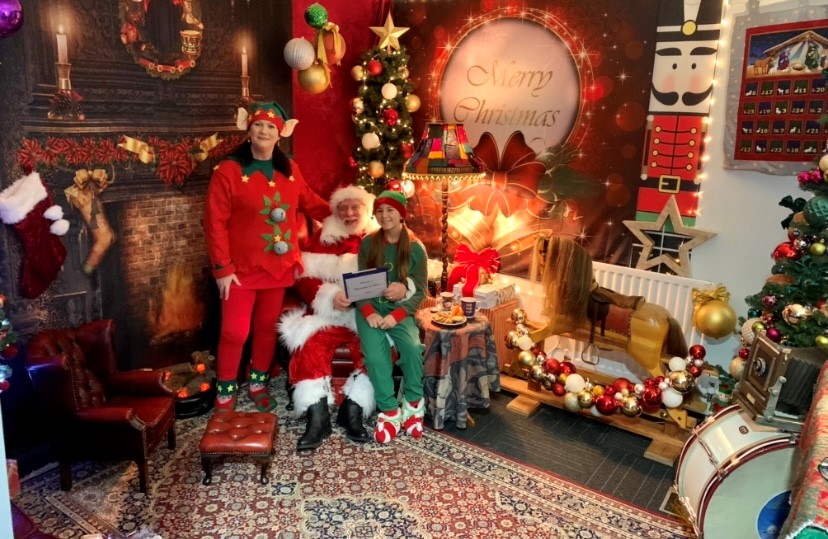 Now that you've experienced a year volunteering at GNAAS, how do you feel about the charity?
When I watch the helicopter rise up the window on a shout after seeing the crew run out, it is a privilege to see it up close.
We all know they are not going out to be faced with anything nice, but they are world-class trained, and you know they are often the fastest on scene and can lift patients quickly to hospital. They are absolute heroes but genuinely incredible humans.
To be a tiny part of such an incredible charity makes me so proud, and the admiration and generosity of public donations and corporate sponsors make this possible.
It shows it is a very much needed and important service that we must keep in the air serving our communities should any one of us need it.
I will be here as long as GNAAS want me to be and continue to bake for the staff each week I'm in.