Our critical care team responded to 345 incidents in Cumbria over the past 12 months and we are launching an appreciation week to thank residents for making it possible.
---
We are marking National Air Ambulance Week by taking to the phones, writing postcards and sending emails to supporters for enabling our life-saving work in the county.
Figures released to coincide with the annual awareness week show that our crew responded to 129 reports of road traffic incident and 65 of falls in the county.
National Air Ambulance Week, which aims to raise the profile of the country's air ambulances, begins on Monday, Sept 9.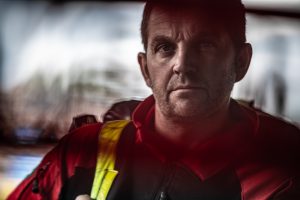 GNAAS paramedic, Lee Salmon, who is based at our Langwathby facility, said: "We've responded 345 times in the past 12 months to people within the county. Every single one of those missions was paid for by our supporters.
"We just want to take this opportunity to thank them for allowing us to get our teams out across the region to respond in often desperate circumstances."
During the week, our staff here at GNAAS have been given time away from their regular roles as we aim to contact thousands of supporters who have contributed over the past 12 months.
Grahame Pickering MBE, chief executive of GNAAS, said that as well as paying for the day to day expenses of running the air ambulance service, supporters in the county had also enabled the recent upgrade of the Langwathby base.
He added: "We are the only air ambulance based in Cumbria and we now have a base in which we can put down roots and develop our service.
"It's important that we acknowledge the efforts of those who made this happen. Instead of just asking for more this National Air Ambulance Week, we wanted to take a little time to thank as many of those people as possible.
"Our fundraising battle continues as ever, but we know that with this kind of support behind us, we can continue to improve our service, both in terms of the numbers of people we help, and the quality of care we offer."