"GNAAS is a truly inspirational place to work, where you are surrounded by people who are passionate about what they do and always go above and beyond what is expected of them."
---
Marcus, did you know you always wanted to be a paramedic?
Like many others, I didn't have a clue when I was younger about what I wanted to do when I left school. I wasn't particularly academic, but I knew that I could achieve something in life if I could find something I was passionate about.
While I was at university studying Biomedical Science, I saw an advert for the North East Ambulance Service (NEAS), which was taking applications for advanced technicians. I reviewed the advert and realised that this was the job I was looking for.
It included caring for people, working outdoors, driving, and no two days were ever the same. It sounded like a job for life. I successfully completed the application process and began my basic training in 2005.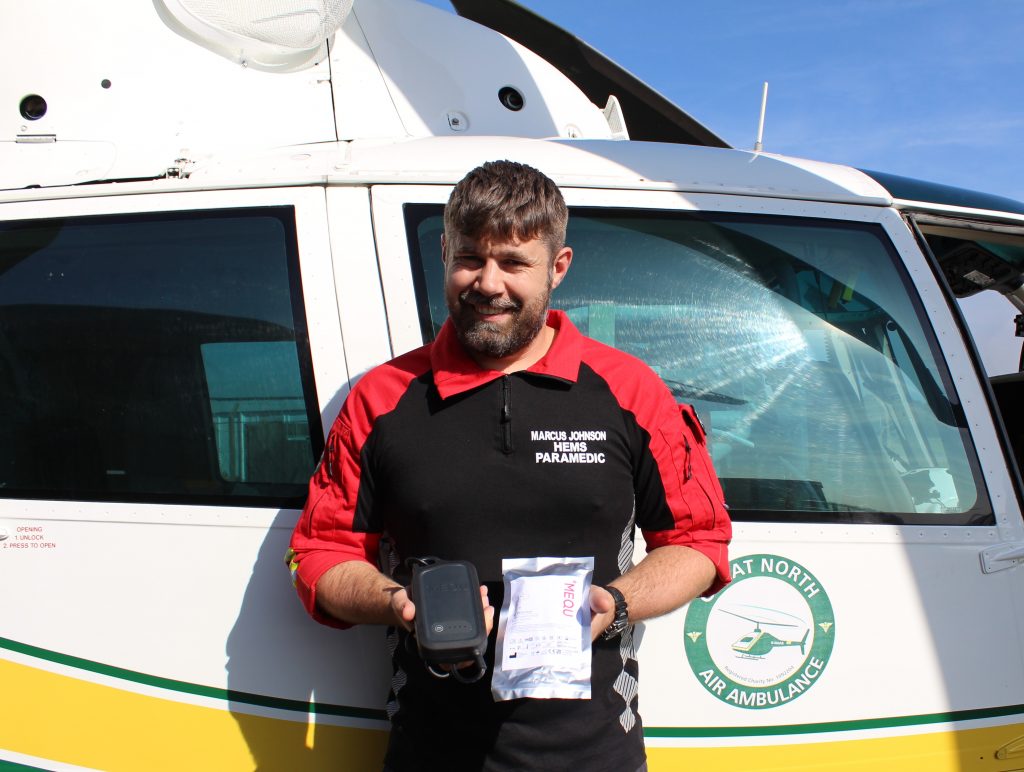 Why did you want to work for GNAAS?
My interest in the air ambulance began during my initial training with NEAS. We discussed the role of air ambulances in the UK and the services they provide to the public. I remember finding myself intrigued by the trauma cases the teams commonly deal with but also found the idea of flying to each case an exciting prospect.
As vacancies on the air ambulance were very few, I knew that if I ever wanted to be considered for one of the positions on the team at GNAAS, I would have to work hard and continue my education so that if a position did become available, I would be eligible.
Was the GNAAS application process hard?
After becoming really interested in GNAAS, I decided to go on to complete a foundation degree at Teesside University before going on to complete a BSc in Paramedic Science in 2008.
In 2016, I saw an advert for GNAAS which had been shared on social media. I took the big step and sent in my CV. After a tough application process, I received a phone call saying that I was successful in my application.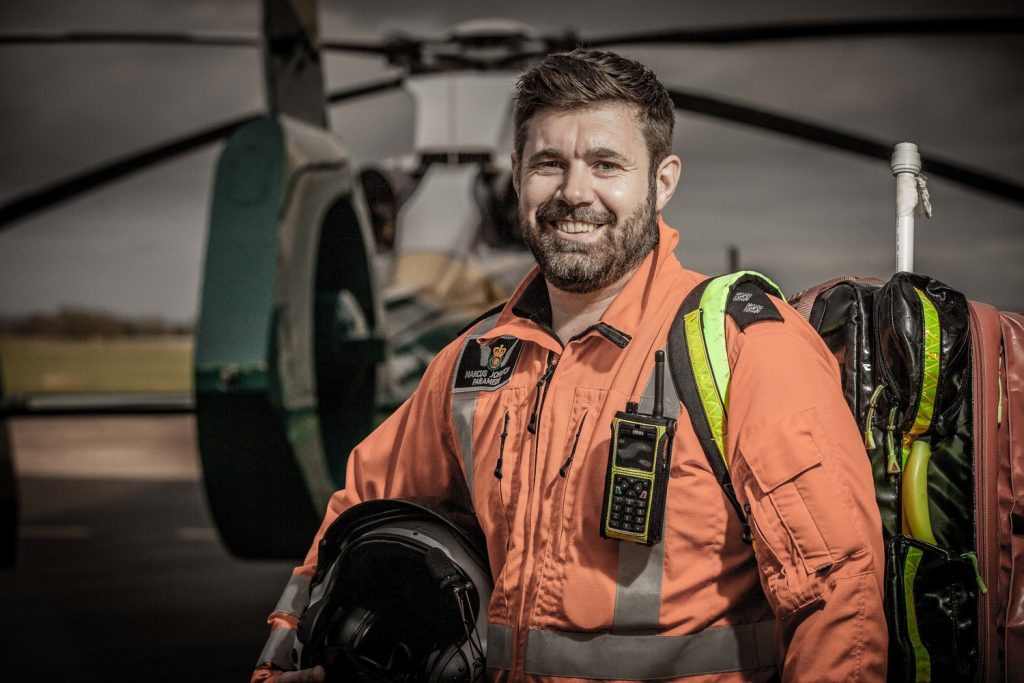 What was your first day at GNAAS like?
On my first day at GNAAS, I remember arriving at the airport and feeling nervous but excited at the same time. Every one of the team was very friendly and accommodating, so pretty much straight away my nerves quickly subsided, and I knew that I had made the right decision.
What does your day to day role involve?
My role at GNAAS now involves working as part of the critical care team to deliver life-saving treatment to seriously ill or injured patients. Other responsibilities include: manning the air desk, completing daily tasks, and delivering training both internally and externally as part of the training team.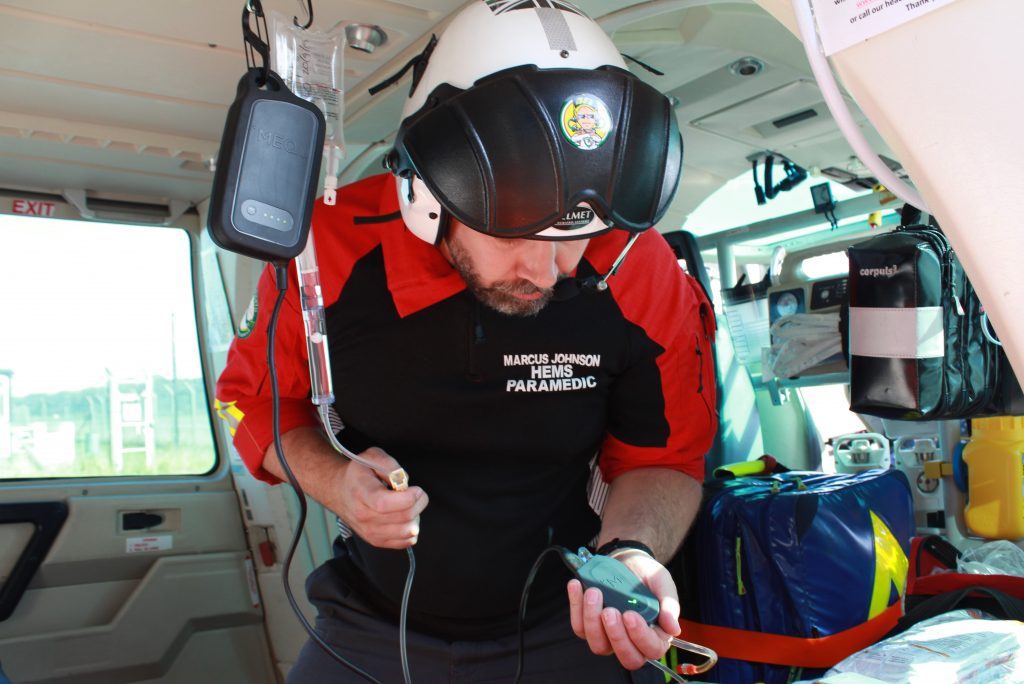 What are the team like at GNAAS?
GNAAS is a truly inspirational place to work, where you are surrounded by people who are passionate about what they do and always go above and beyond what is expected of them. This is not just the operational team but also the fundraising teams, the lottery team, the media team, and the people who run the marathons or organise the events that keep the charity going.
What do you love most about your job?
Every day is different, and I enjoy coming to work. There is always plenty of laughter in the building and every day I feel I am challenged and learn something new. As a team, we always aim to deliver the best possible treatment to our patients, and it is really rewarding when former patients come back and visit the team.