It was an absolute privilege to give Max, Paddy and Harry honorary crew status, after they've raised thousands of pounds for our charity.
---
The English springer spaniels from Keswick have a huge social media following, thanks to their daily walks broadcast live via their Facebook page Max Out in the Lake District.
They have also been involved in several charity walks and have raised nearly £40,000 for GNAAS in less than a year.
During their most recent walk at Bassenthwaite, the famous trio's owner Kerry Irving was presented with a certificate of appreciation, naming the dogs as honorary crew members because of their amazing contributions to our charity.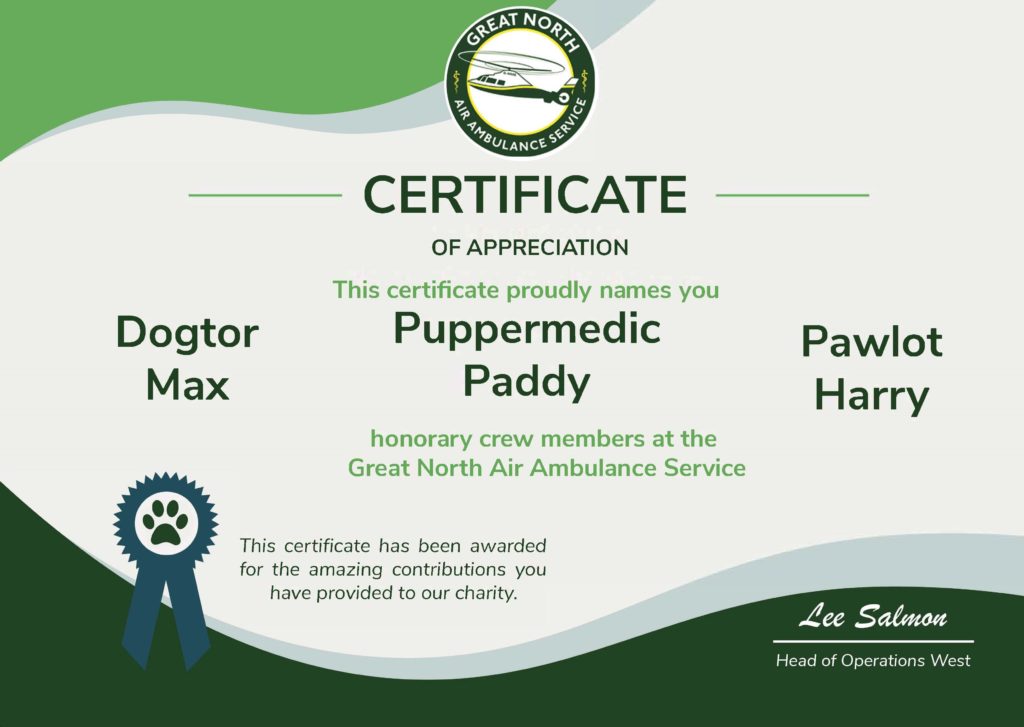 Andy Mawson, director of operations at GNAAS, said: "This is one of the greatest honours I've ever had chance to bestow on anybody in the 12 years I've worked at GNAAS, and who better to receive the first round of honorary crew members than Max, Paddy and Harry.
"These incredible three spaniels light up the lakes every time they're out and about and their owners are amazing.
"So Doctor Max, Puppermedic Paddy and Pawlot Harry, on behalf of GNAAS, thanks for everything you've done and enjoy your next round of walks. We'll be thinking of you and we're a proud team of dog lovers here at GNAAS so we're right behind you."
Approximately more than £9,000 has been raised from the walk around Bassenthwaite, which happened on Saturday 2 April.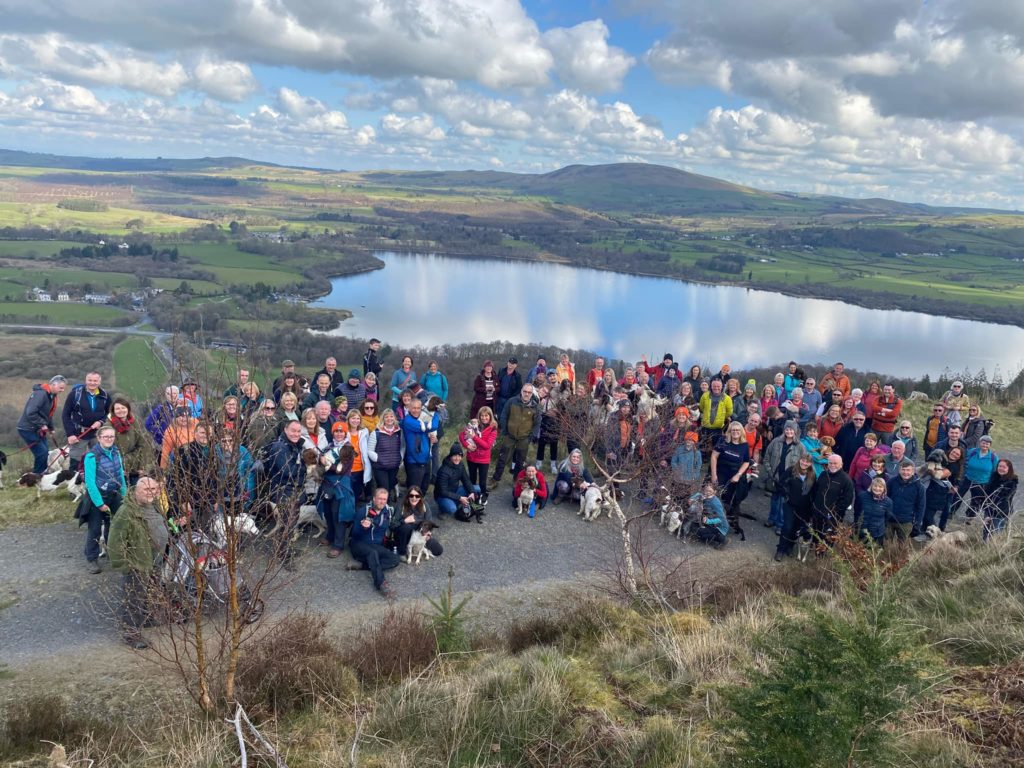 After the walk, Kerry said: "What a privilege for Max, Paddy and Harry to be given the first honorary crew members certificate from GNAAS
"It was a good walk, a little bit harder than some anticipated, but so many happy smiling faces and I think that's what we need at the moment. There's so much doom and gloom in the world, so it's just a nice break to get out, have a bit of laugh, have some fun and see all the dogs."
The next planned walk is around Buttermere on 23 April to celebrate Paddy's fifth birthday and the money raised from the event will be supporting GNAAS.
Over £15,000 has been raised on Paddy's birthday JustGiving page and you can support their fundraising here: https://www.justgiving.com/fundraising/max-out-in-the-lake-district5