A MAN from Leeds has completed a triathlon in the Lake District exactly 364 days after taking part in the same challenge that left him with life-changing injuries.
---
Carl Akeroyd had accomplished the swim, the first part of the race, and was 30 miles into his cycle through Keswick when a large vehicle knocked him from his bike in June last year.
Carl said: "I am a triathlete, and I was taking part in the Lakesman Triathlon. I had just finished the swim and jumped onto my bike to start to cycle.
"I was about 30 miles in when a large vehicle went past me and due to the draft, I went over my handlebars, my wheel collapsed, and I flew from my bike."
The 56-year-old recalls lying on the ground and wondering if he could feel his legs and arms before trying to stand up and falling back to the floor.
Carl said: "Another competitor stopped and said 'stop trying to get up mate, there's blood pouring from your helmet'.
"I was fully conscious but in a lot of pain and remember thinking I just need some painkillers and I will be able to get up and I'll be fine – but getting up was a very bad idea.
"The North West Ambulance Service (NWAS) arrived but the blood was still pouring from my helmet so they called in help from the Great North Air Ambulance Service (GNAAS)."
At the time, Carl remembers feeling as though the situation was getting out of control and wasn't necessary.
Carl said: "I just hadn't grasped at all how serious it was.
"GNAAS doctor Izzy and paramedic Sarah came over and they were very reassuring, and I remember Izzy having a conversation with me about where to fly me to and I said to her that I needed to be back in Leeds the following morning to pick up my daughter.
"I was given morphine and put onto a spinal board and wheeled down the road to the helicopter where I was greeted by GNAAS pilot Pete."
Carl is a CSI Supervisor for the police and said that although he sees this kind of thing all the time, he never expected to be on the other end.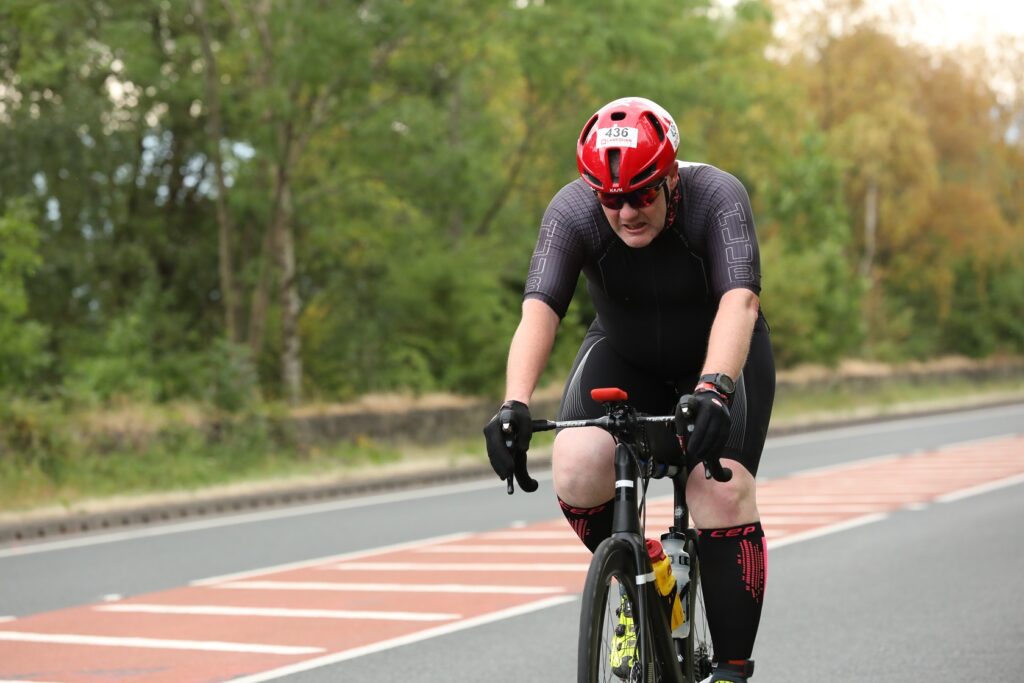 Carl said: "The GNAAS team gave me some drugs to stop me from being sick but because of my head injury, I couldn't wear the ear defenders. I looked up at the blades and couldn't believe how quickly the situation had got so very serious.
"I was flown to Carlisle Infirmary where I stayed for two and a half days and I had a fractured C2, C7, broken ribs, a collapsed lung, a broken clavicle, and I had a laceration to my scalp from my helmet which resulted in 25 staples.
"My recovery has been very hit and miss with quite a few problems with my ribs and collar bone. I had races planned for September last year and thought I would be fine by then, but I wasn't which made things a lot harder to deal with."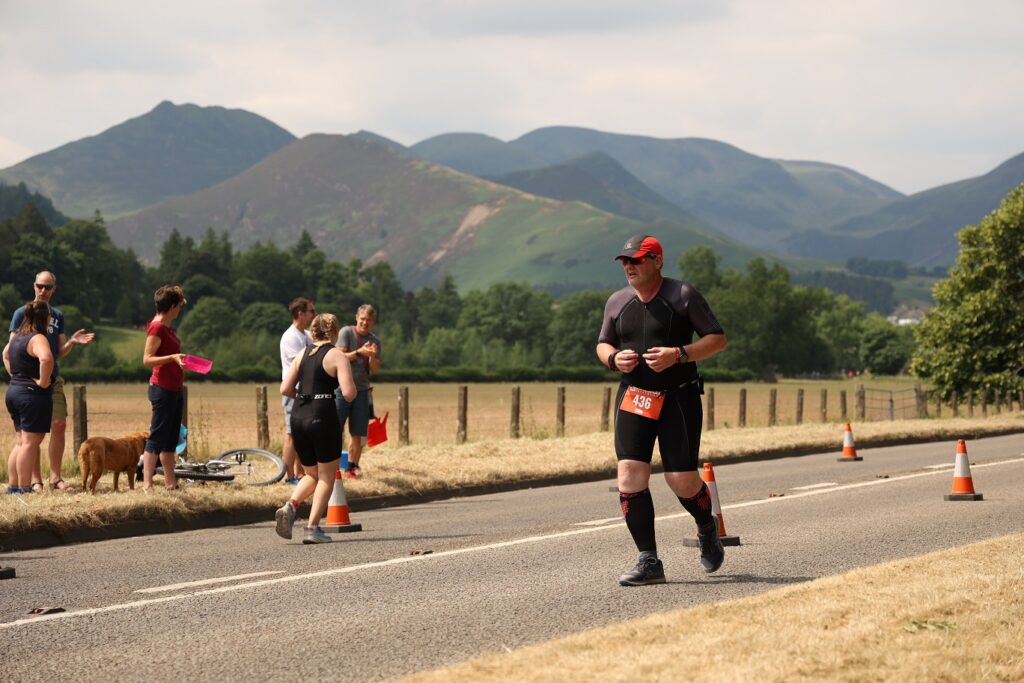 The 56-year-old said the incident has massively changed his outlook on life, saying: "I went on a trip and ended up lying in a verge in Cumbria. You just don't realise how transient life is.
"I took part in the Lakesman challenge again this year for GNAAS, exactly 364 days after my accident. Before this year's event, I cycled past the place where I crashed, and it was very emotional, but I knew I had unfinished business."
He added: "It's crazy because you think it's your accident and your story, but having met many of the people who helped and supported me last year, at this year's race it's become clear that it's had a deep and lasting effect on all of us."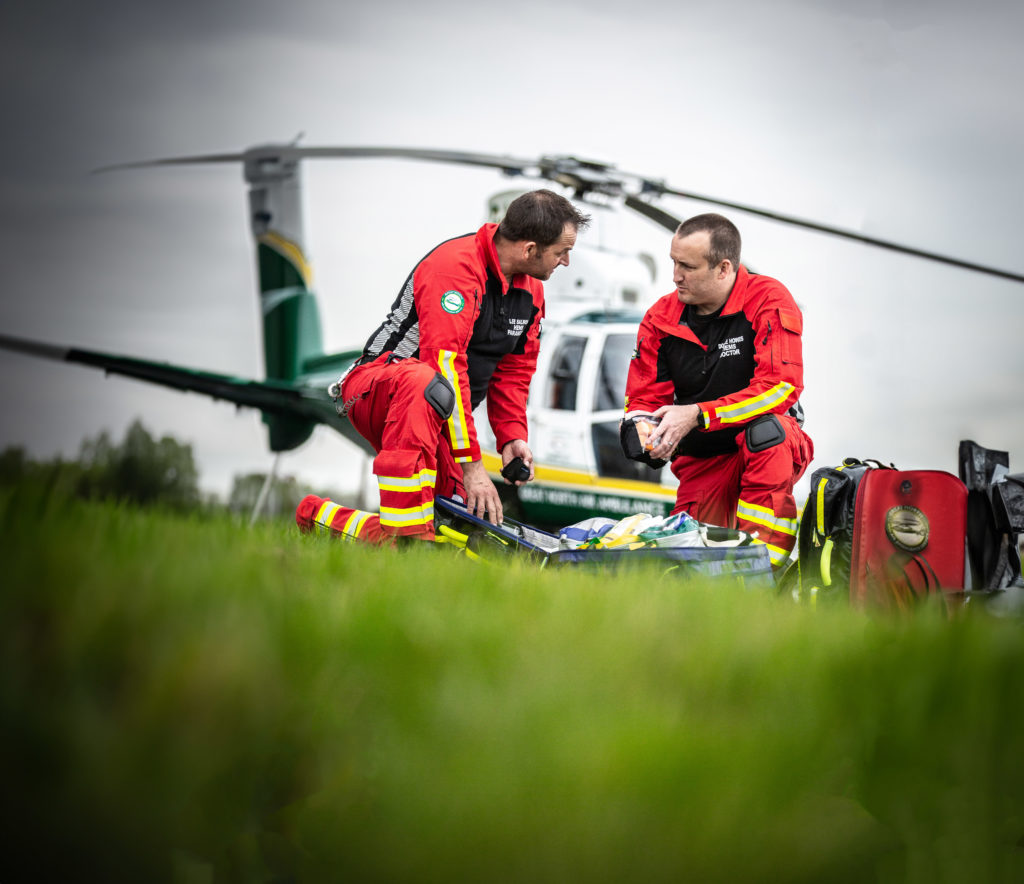 Ready For Anything Raffle
Enter the Ready For Anything Raffle 2023 and support your life-saving service.
Enter the raffle