"Although he didn't survive, as a family we cannot be more grateful for all the help that he was given at the scene."
---
Neil Pollard, 56, from Endmoor, Kendal, was riding his bike around his local area in November 2022 and posed for a selfie during his trip, but approximately an hour after the photo was taken, he had collapsed and died.
His wife Tracy Pollard, 56, said: "He loved being outdoors, particularly walking and cycling. We had only recently moved into our dream home in Kendal in July 2022, and we were loving exploring our new local area.
"As it was a beautiful day, he decided to go out on his bike, something which we normally did together, but I was celebrating Remembrance Day at a service so wasn't with him.
"When I was on my way back, I phoned him and we spoke briefly. He was having an amazing morning and had gone to the wind turbines close to us which he had wanted to see.
"I was in the house a little later when he called to say he was feeling a little wobbly and would I pick him up. He dropped me a pin on the map and asked me to bring him some chocolate and his car with the bike carrier on."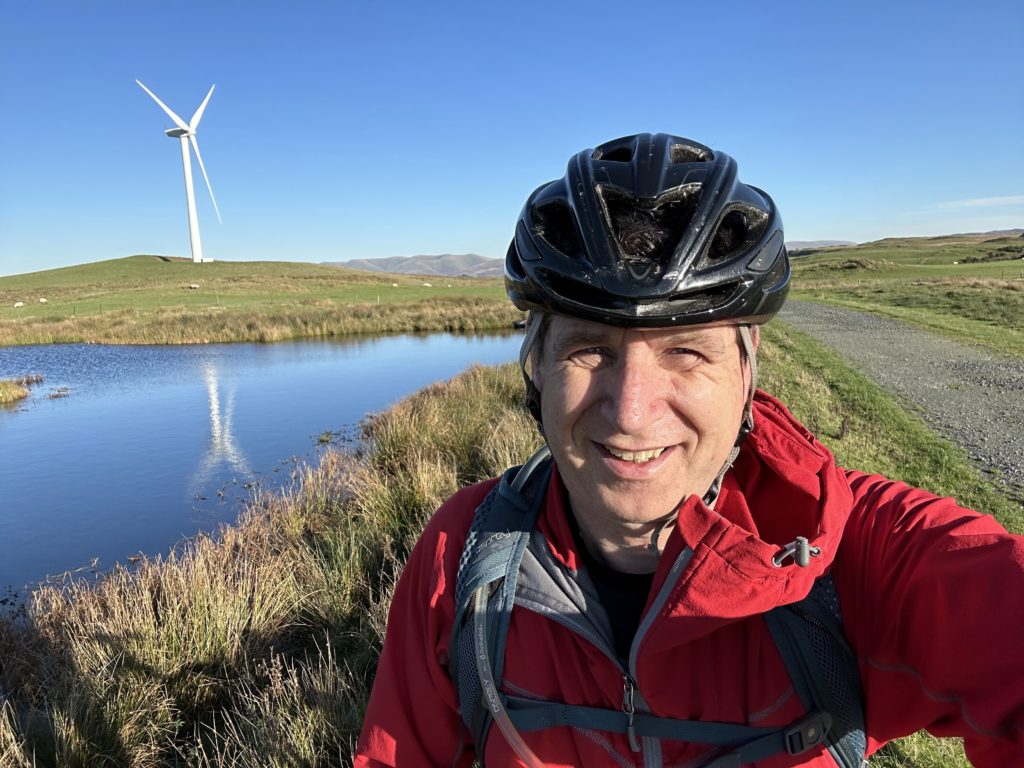 Tracy arrived at the scene only 12 minutes later and found her husband collapsed on the floor.
She said: "A lovely man called Dave was giving him CPR and then a defibrillator from the village hall arrived and was used. After that, Kerry, a first aid responder from Endmoor arrived, followed shortly by the North West Ambulance Service and Terry and Theo from the Great North Air Ambulance Service (GNAAS).
She said: "Unfortunately, despite everyone's best efforts Neil could not be saved.  A post-mortem showed he had suffered an acute cardiac arrest due to a blood clot.
"We were totally unaware that he had any health issues at all, he had never smoked or drank and hadn't eaten meat for the last 10 years. He exercised regularly and was always the first one up a hill on a steep bike ride."
Tracy met her husband when they were both 16 and they had been together for 40 years before he died.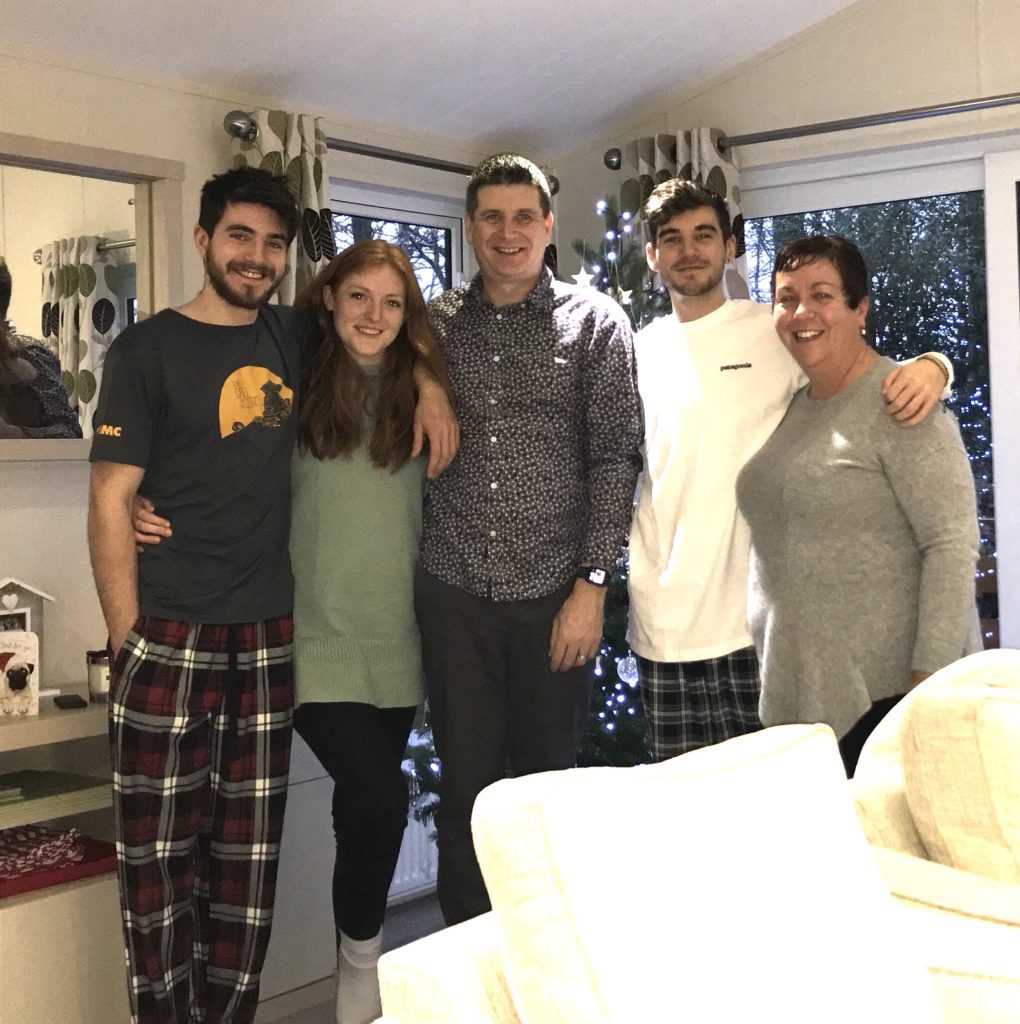 She said: "Neil was an incredibly intelligent, kind, patient and funny man. He lived his whole life in the technological world and was an early adopter of every new gadget.
"He would do anything to help anyone and was an amazing dad to our two sons Joshua and Samuel whom he adored as they did him.
"He was my best friend, partner in crime and my everything husband for 34 years."
Following the incident, the Pollard family set up a JustGiving page to raise money for a defibrillator with the remainder being donated to GNAAS.
She said: "As a family we always try and pay it forward and it just seemed appropriate that we try and make something positive out of the worst imaginable thing to happen to us all.
"It became very obvious very quickly that everyone who had been connected in some way to Neil felt that they wanted to donate, and we raised an amazing total of £9,200, meaning we could buy two defibrillators for the local area and contribute £5,200 to GNAAS."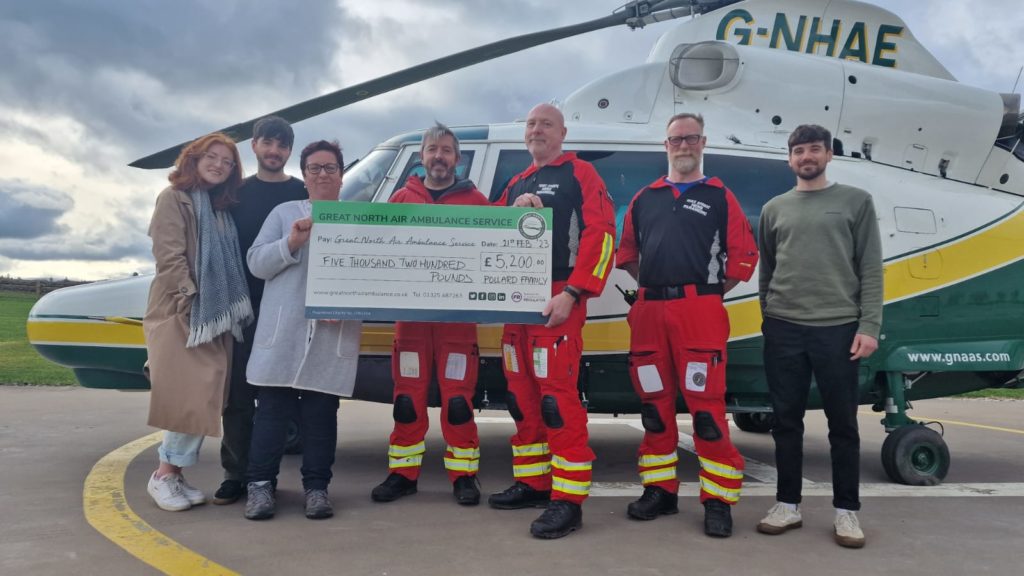 The money raised by the family will help to fund more than one mission by GNAAS and they recently visited the charity's base in Langwathby, Penrith, to present a cheque to Dr Theo Weston MBE and paramedic Terry Sharpe who tried to help Neil.
Tracy said: "When we were asked if as a family we would like to visit the team at the GNAAS base we jumped at the chance, so we could say thank you and show how much we appreciated everyone's expertise and training to try and help Neil at the scene.
"Although he didn't survive, as a family we cannot be more grateful for all the help that he was given at the scene.
"The visit to the base simply cemented how amazing we think the service is and particularly the people who work there.
"We saw a team who cared about the way they do their job, and it was humbling to find that they were genuinely upset that they had not managed to save Neil."