A man who walked into a hospital just seconds before collapsing and having a cardiac arrest has thanked the Great North Air Ambulance Service (GNAAS) for helping to save his life.
---
Paul Chappell from St John's on the Isle of Man thought he was suffering from indigestion after chest pains came on suddenly while he was at work last month.
Paul said: "I woke up that morning around 5.45am and I felt 100%.
"I was at work for 6.30am as I am a finance director for a construction company in a small office of about only three or four.
"It was around 9am and I felt pressure in the centre of my chest and put it down to indigestion."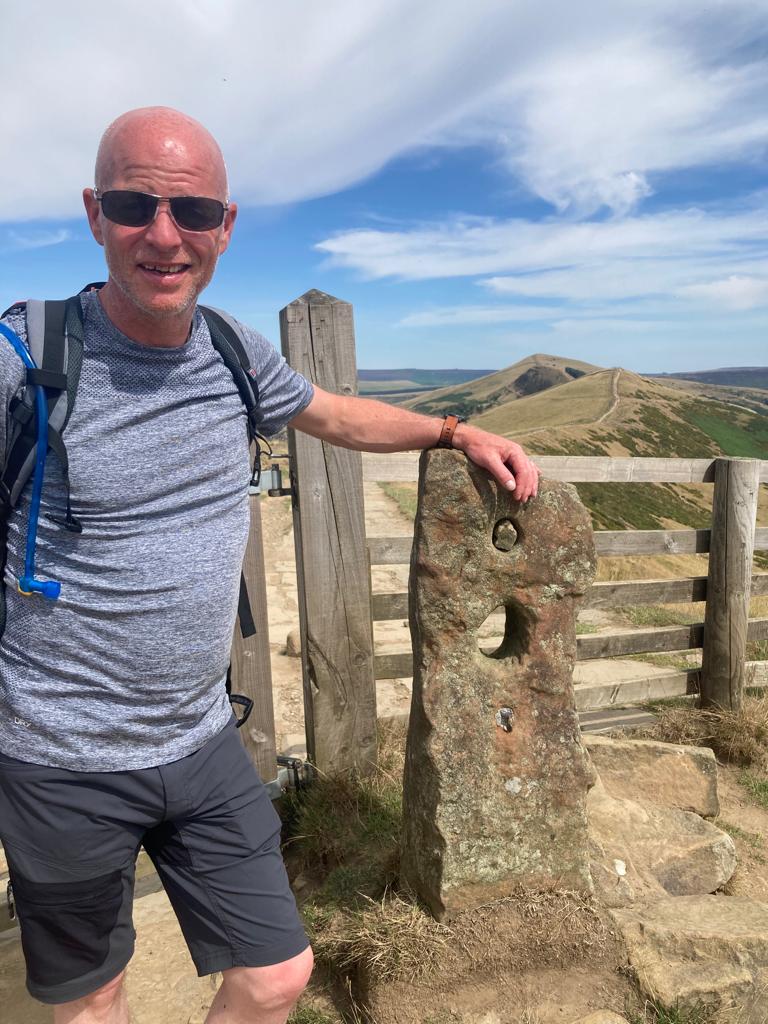 The 54-year-old recalls braving another ten minutes of pain before starting to pace the office floor.
Paul, who is originally from Bristol, said: "I thought to myself, I am going to have to say something to the team.
"I said 'I don't want to alarm anyone, but I am feeling really unwell, could someone please take me to the hospital?'
"I work close to Nobles Hospital on the Isle of Man, so I was dropped off and at about 9.15am and at this point I was clutching my chest."
Upon arrival at hospital, Paul was taken immediately to a resus area, put on a bed, hooked up to a machine and told he was having a heart attack.
Paul said: "I was completely shocked when they told me this as I have never been in hospital in my life, and I would consider myself fairly fit and healthy.
"By 9.25am, I had had morphine and that's when I began to panic and tried to stand up to leave hospital then it all went dark…I had gone into cardiac arrest.
"I was fine at 9am and by 9.30am I was dead."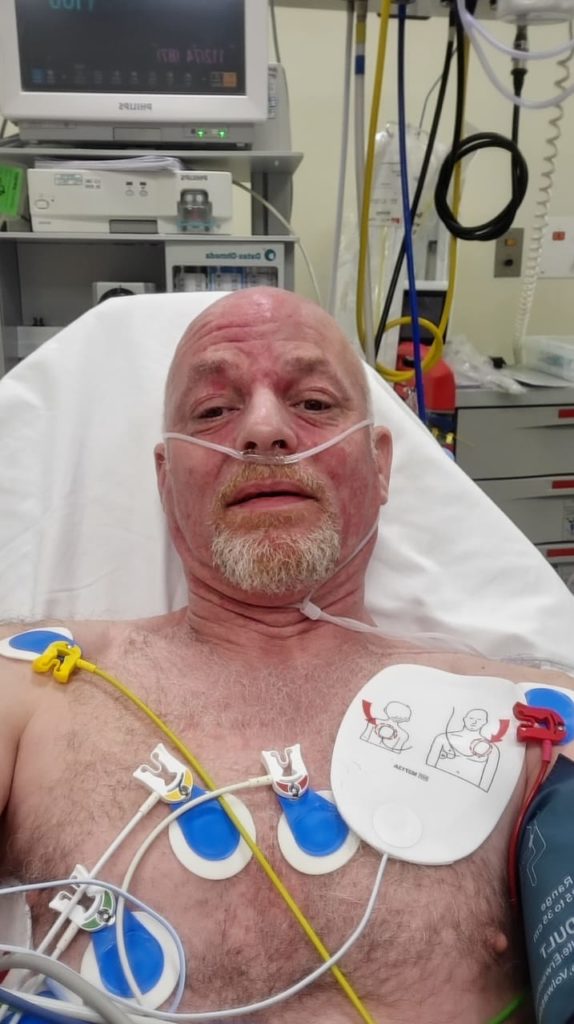 The team at Nobles Hospital gave Paul one shock from the defibrillator and he was brought back to life.
Paul said: "I gave the doctor my partner Alison's number, and they called her and said come to the hospital quick, Paul isn't in a good way.
"I was then wheeled into a room and told I was going to Liverpool Heart and Chest Hospital by urgent transfer and that the Great North Air Ambulance Service (GNAAS) was coming to take me there by helicopter.
"Due to the shock, all the blood vessels in my eyes had burst and my eyes were blood red and tongue was black where I had bit down on it."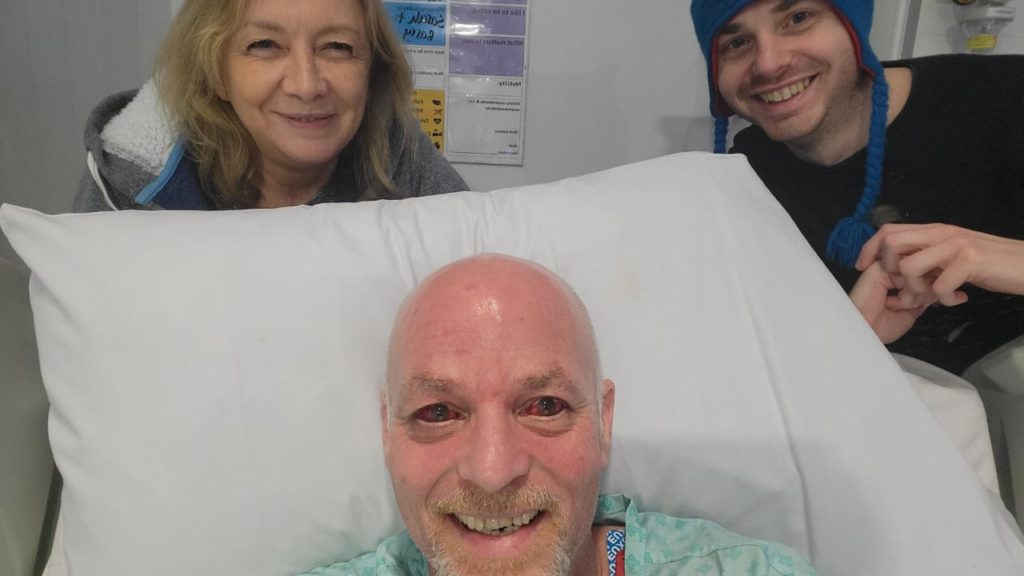 The Pride of Cumbria II helicopter came for the 54-year-old at 1pm and by 4pm, he had been to theatre for two stents fitted and was back on the intensive care ward.
In 2021, GNAAS launched their direct transfer service of patients from the Isle of Man to trauma or other specialist centres in the North West so they can receive off-Island treatment in the shortest time possible.
The helicopter emergency medical service (HEMS) operates alongside the Island's existing fixed-wing air ambulance service, marking an expansion of emergency medical provision for the public.
Paul said: "The GNAAS team was excellent. They kept putting their thumbs up to make sure I was feeling ok and kept me calm then lifted me slightly so I could see out of the window.
"I don't like helicopters, but I felt safe with the crew that day – they are brilliant.
"In hindsight, by the time I woke up the following day it was like it never happened and if I hadn't of taken myself to hospital that morning, I would have been dead."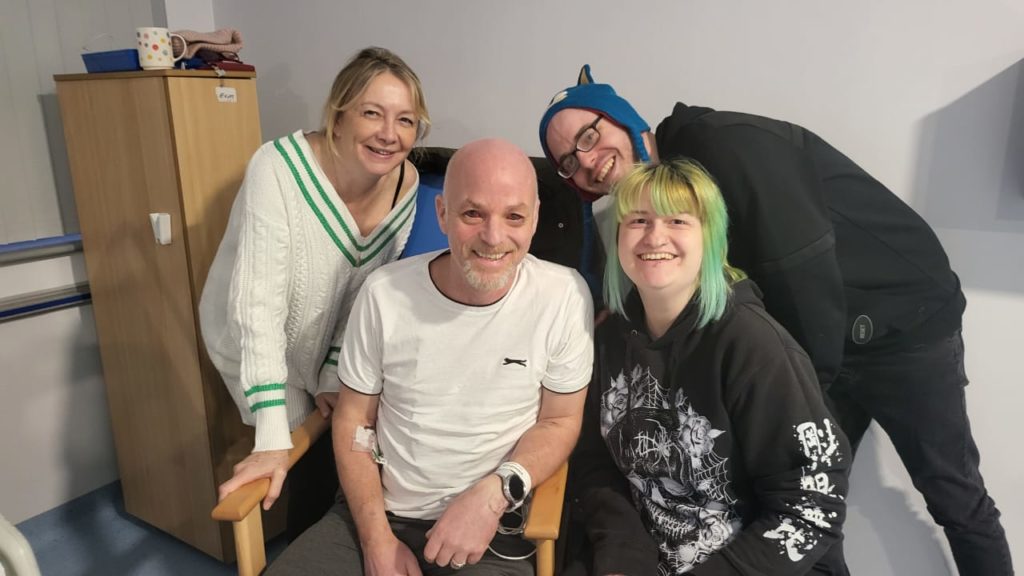 He added: "GNAAS was a gold star service. I had a heart attack at 9am on the Thursday and by 4pm the same day I was in Liverpool and having surgery…it's just phenomenal.
"Thanks for saving my life."