John Graham, 79, suffered a serious stroke while mashing potatoes at home in Bassenthwaite, Lake District. After an emotional reunion with the Great North Air Ambulance Service (GNAAS) team, John's son Brian spoke to GNAAS about the family's ordeal.
---
It was 9 December 2018. My dad was in the house with his grandson Matthew just mashing the tatties when he collapsed suddenly. He shouted at Matthew to go and get help as we live close, but I wasn't at home.
When I finally got there, I thought that he had just collapsed and fell but he had actually had a stroke. 999 had already been called but due to where we live in such a rural area, it felt like nothing was happening, so I called again.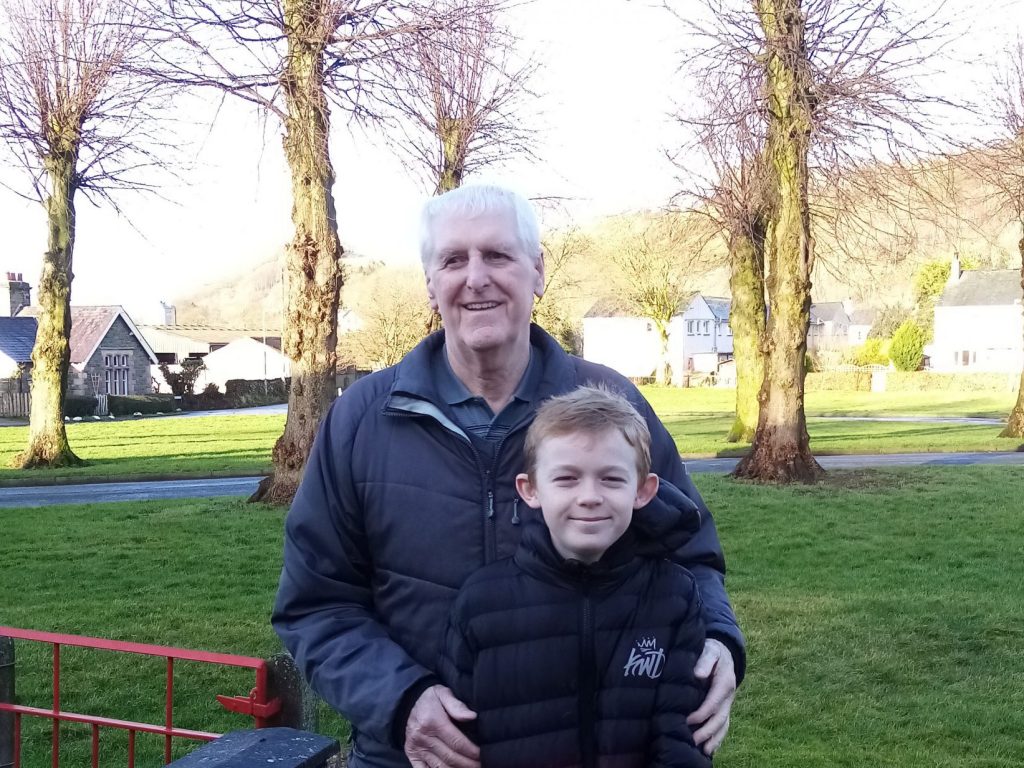 Before I knew it, GNAAS doctor, Dr John Ferris arrived from Keswick and told us that GNAAS were on their way in the helicopter.
I can remember it like it was yesterday, they magnificently landed on our village green and within minutes they had him in the helicopter on the way to the Cumberland Infirmary in Carlisle.
I phoned my mam and brother to let them know as they were out shopping in Carlisle and little did they know but the helicopter they had seen landing in Carlisle had my dad on board.
My dad is a lot better now, but he isn't fully recovered. The right-hand side of his body is affected due to the stroke and his hand doesn't work like it should, either.
He was a really fit and active guy before, so he gets so emotional and frustrated.
GNAAS are fantastic and we really couldn't do it without you. Where we live in Bassenthwaite Village in the Lake District it is so rural and a patient couldn't get to hospital as fast as the helicopter can take them.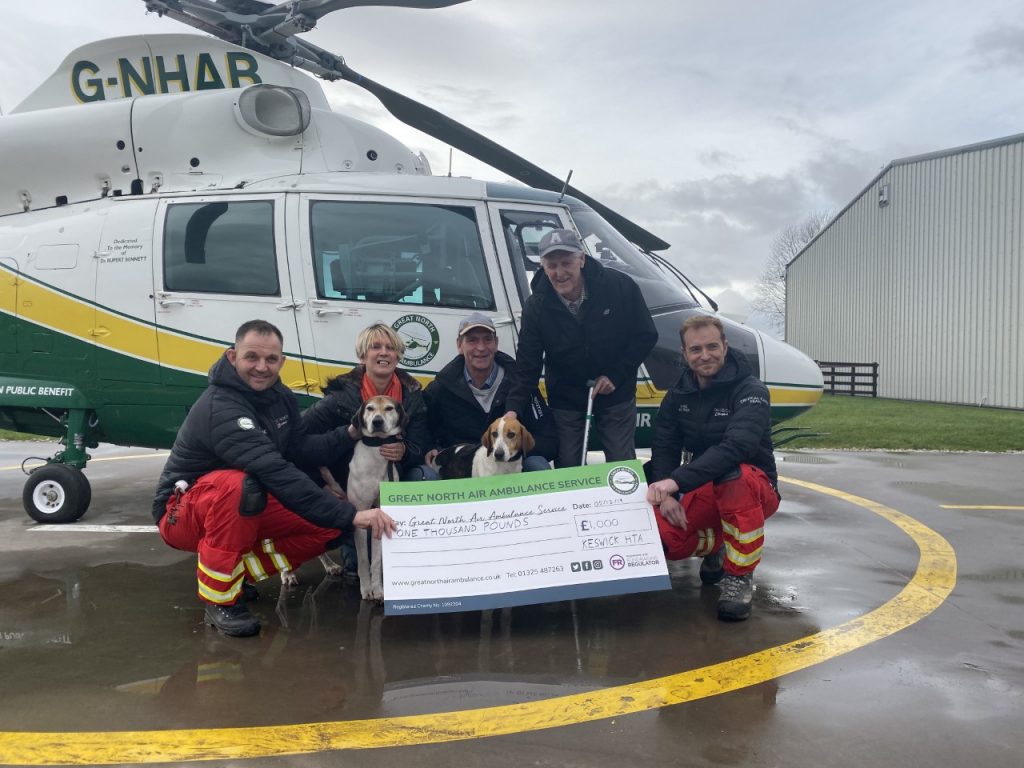 Being able to visit the air ambulance doctor that saved my dad's life has been so emotional.
To raise money for GNAAS we organised a hound trail. This is where two people pull a rag scented with aniseed around the fells and the dogs run as fast as they can, and we put bets on. It only takes a dog to run around in 30 minutes, but it would take a person over an hour and a half.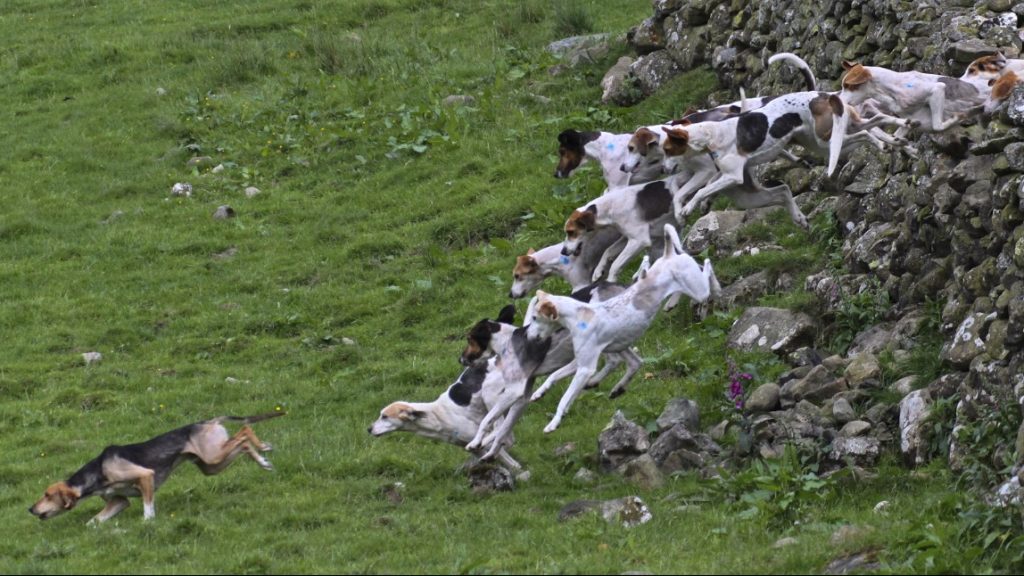 I've had dogs all my life, so we decided it was a great idea and we've raised £1,000.
GNAAS are marvellous. Everyone should support this charity.