"It's just a beautiful feeling to hear the helicopter coming because you know it's help."
---
A man who was lucky to not lose his leg after being trampled by a cow has been reunited with the paramedic who helped him a year later.
Charlie Hird, 64, from Alston, was on a group walk near Hallbankgate when he was injured after trying to help a couple who were being attacked by a cow.
Recalling the incident, which happened in October 2021, he said: "The cow was going berserk. I thought somebody's going to die.
"So I intervened to try and draw the cow off, and in doing so I stepped back into a gutter and the cow followed me, stumbled and fell on top of me.
"So I'm now stuck underneath the cow. Honest to God, I thought that was it. But then the cow stood up and that's when the cow stood on my femur. At the same time she also brought one of her legs forward and clipped my head, giving me a big gash down the side of my head.
"I tried to stand up, and as soon as I did, I realised my leg was broken because I came crashing back down to the ground again."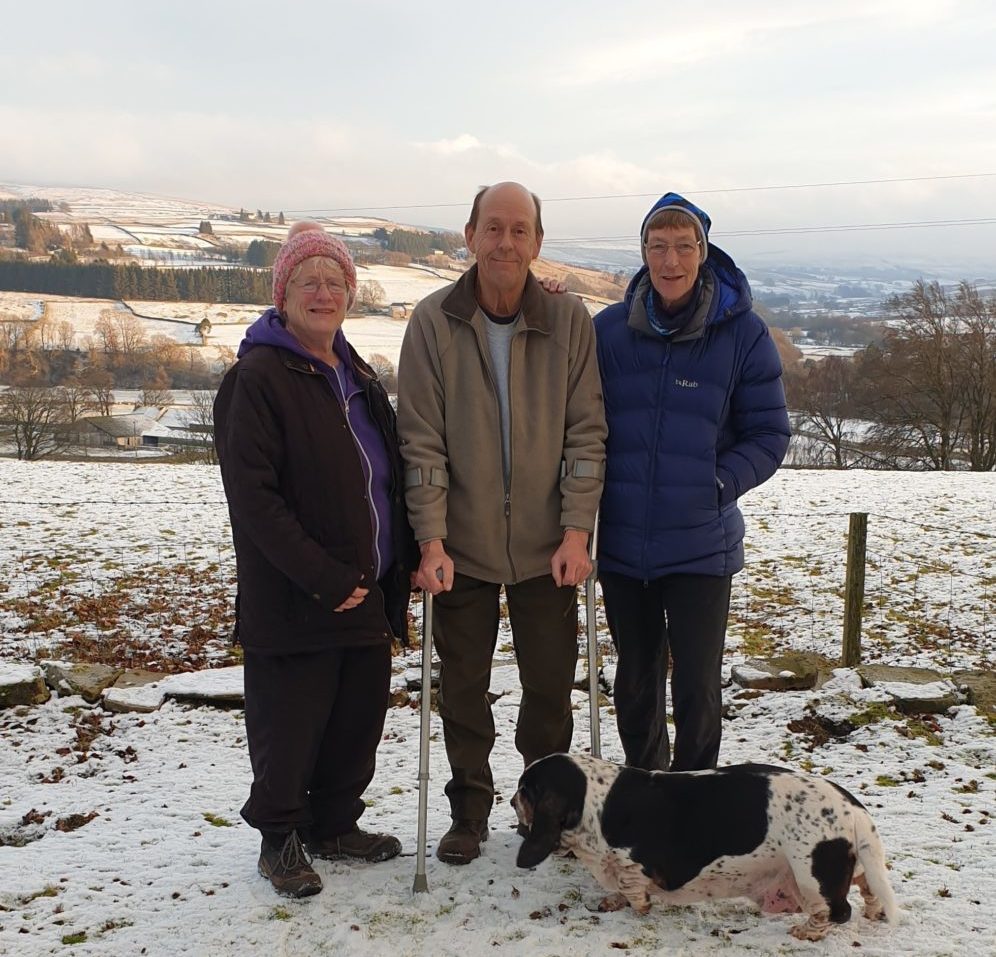 The cow then left Charlie alone to search for her calf, who had wandered off, which gave him chance to crawl away from the scene of the incident and be spotted by his fellow walkers.
He said: "There was Trish, and she was looking at the other people and then spotted me under the wall not looking very good, and that's when they dialled 999 and got the ambulance.
"They stayed on the phone while we were waiting for the ambulance and that's when I started to deteriorate. I think the adrenaline was wearing off and then the woman on the phone said, 'I've heard enough we're getting the helicopter', which was quite a relief for me.
"I heard the helicopter and that was quite an amazing thing. It's just a beautiful feeling to hear the helicopter coming because you know it's help. I can't put into words how I felt about that."
The Great North Air Ambulance Service (GNAAS) and the North West Ambulance Service arrived on scene to help Charlie and began assessing and treating his injuries.
He said: "After they started to work on my leg, they tried to take my boot off, that made me scream for the first time.
"So then the doctor from GNAAS said, 'I'm just going to give you a load of ketamine', which knocked me out and they worked on my leg and got me onto the helicopter.
"I came to in the helicopter, hallucinating a little bit with the ketamine and really wondered where the heck I was because all I could hear was the very loud noise of the helicopter. The team were writing little notes and handed them up to me to see if I was alert and awake and then we landed at the RVI."
After arriving at the Royal Victoria Infirmary in Newcastle, Charlie was given a 50/50 chance of losing his leg and underwent a six-hour operation to save it, leading to him having a piece of titanium fitted in his leg.
He said: "A lot of people wondered why I was happy and cheery when I was in hospital and I think that was because, one I was still alive, and two I still had my leg, which was a big thing."
Charlie spent more than two weeks in hospital recovering before embarking on a long period of physiotherapy to help him walk again.
A year after the incident, Charlie was reunited with GNAAS paramedic Lee Salmon who treated him and thanked Lee for his help.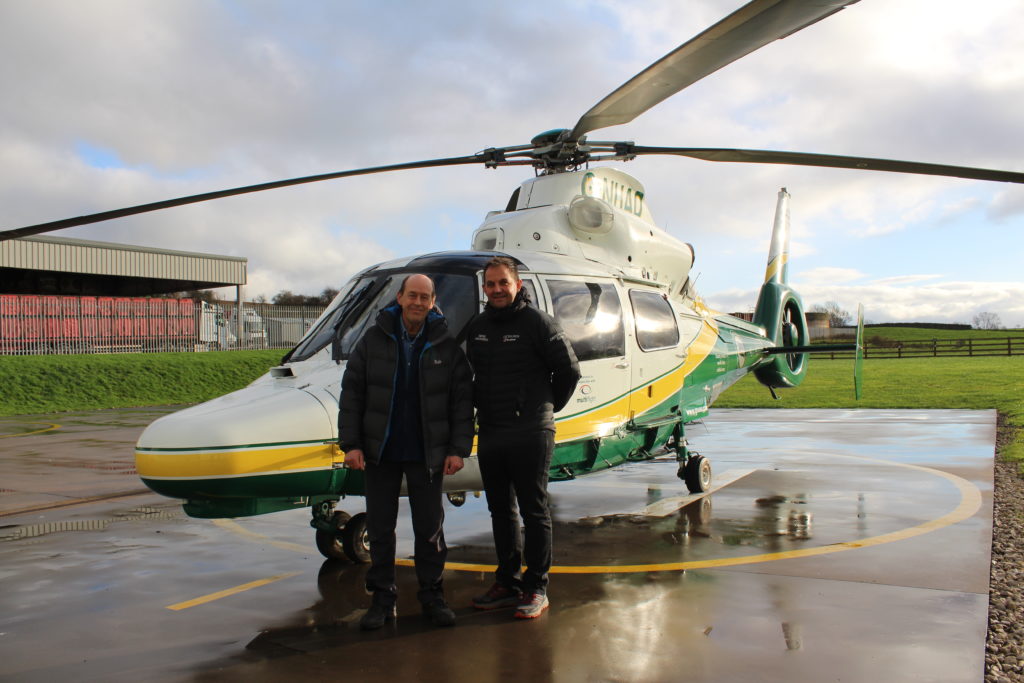 He said: "I was a bit apprehensive at first, but I really wanted to come and see the helicopter because I didn't have a lot of memory of it, and also meet the people that rescued me that day."
Lee, who is the head of operations in Cumbria for GNAAS, said: "Charlie is a good Samaritan in every sense of the word. His actions that day may well have saved a life as he bravely intervened, to his personal detriment.
"Regardless, it was uplifting to meet Charlie and hear how his recovery was going.  Every year we attend a significant number of incidents involving cows with calves at foot, and it's often so serious that there is little we can do.  I hope people read Charlie's story and understand the dangers that may seemingly pop out of nowhere."