Last year, paramedic Aaron Hill beat off stiff competition to become the latest member of the Great North Air Ambulance Service's (GNAAS) critical care team, working primarily from their Teesside base.
---
The 29-year-old from Essex welcomed a baby boy into the world just seven weeks before starting his position with the charity last year and was making the monumental five hour commute from his home in Colchester for his shifts each week.
Fast forward six months and sprinkle some dedication and hard work into the mix, and Aaron has now passed the organisations gruelling sign-off process with flying colours.
Holly Taylor chatted to Aaron to find out how it feels to now be part of the GNAAS furniture.
Aaron, how does it feel to be signed-off now?
I can't lie, it really does feel like a weight has been lifted off my shoulders and it's great to work now without supervision and finally achieve this end goal.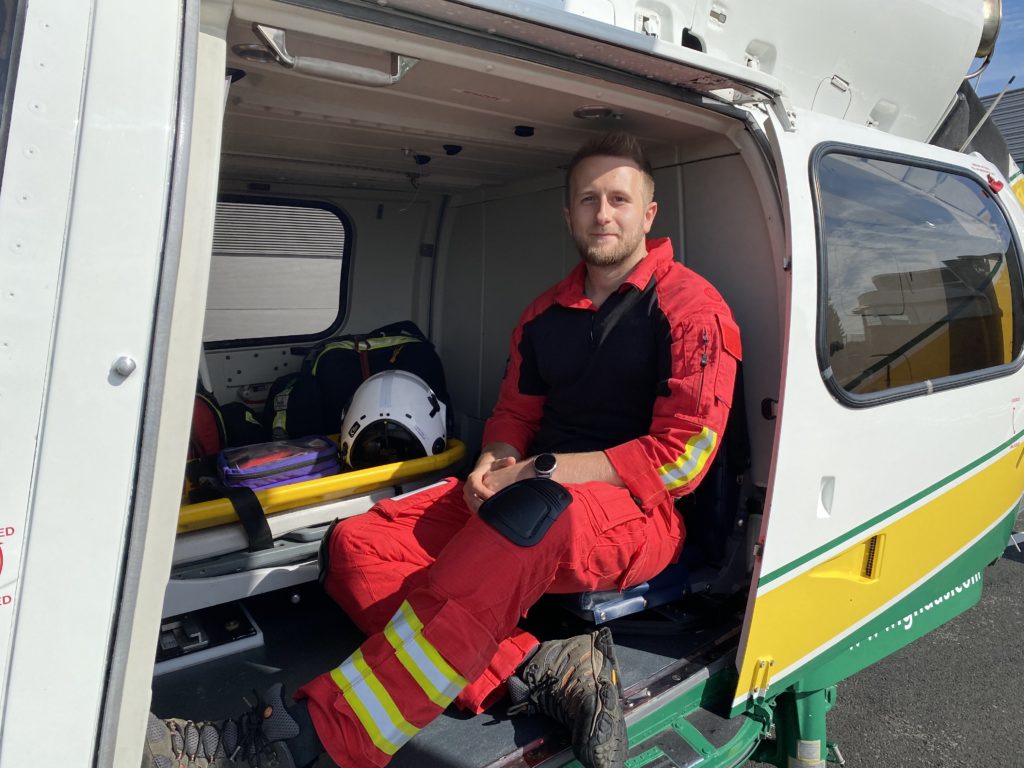 How has your time been at GNAAS so far?
The team is absolutely amazing and I have learned so much in such a short space of time. It was a huge change from what I was used to.
I was a call handler for the East of England Ambulance Service then I underwent my paramedic training and from there went on the front line as a paramedic.
I've found my feet now and really settled in.
Talk me through the sign-off day?
I was very nervous, to say the least.
It is a tradition at GNAAS to make breakfast for the team so I made chocolate chip pancakes which were helicopter shaped, hoping for extra brownie points! I also made some breakfast sausage rolls which went down a treat.
I completed three written exams which I didn't feel too stressed about at the time and it eased me into the day.
It was then time for the three high-pressure simulations which were examples of incidents I could possibly face while on duty with the team.
Finally, I was given three different subjects and time to prepare, and then had to present the topics to the guys.
They then debriefed and it was a bit of a waiting game for me.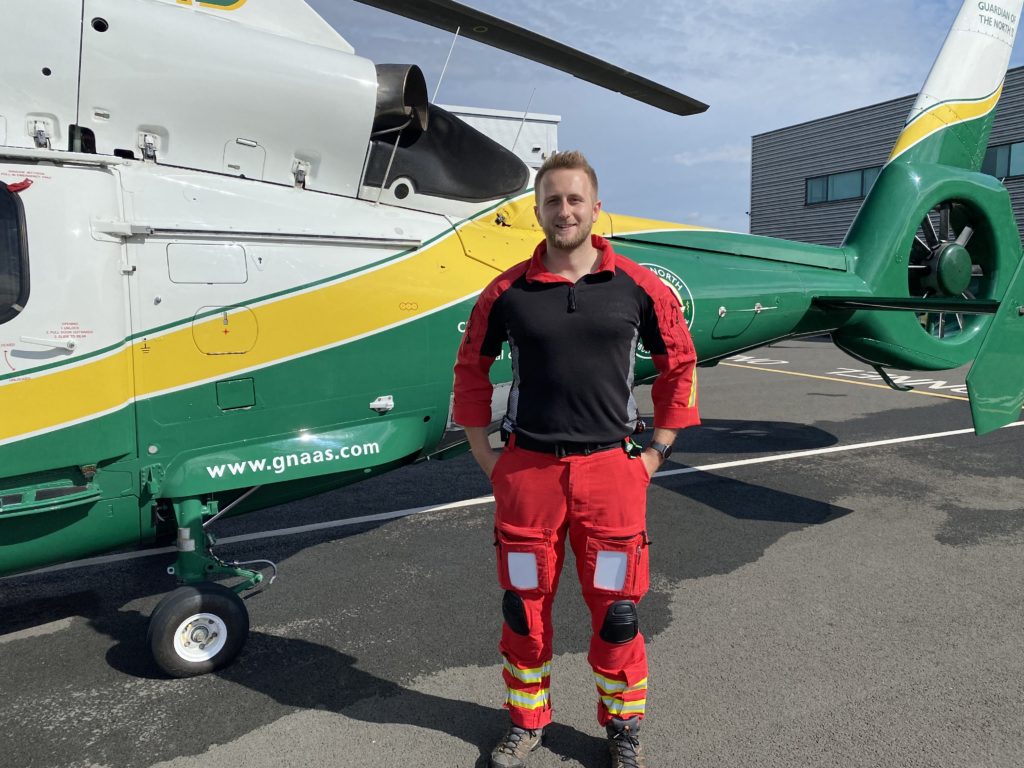 How did it feel to be told you had passed?
I was chuffed!
I was weirdly surprised actually because I beat myself up quite a bit when I was waiting to hear if I had passed and thought I could have done a few things better.
How did you celebrate?
I made the five-hour drive home and enjoyed a beer and a Chinese!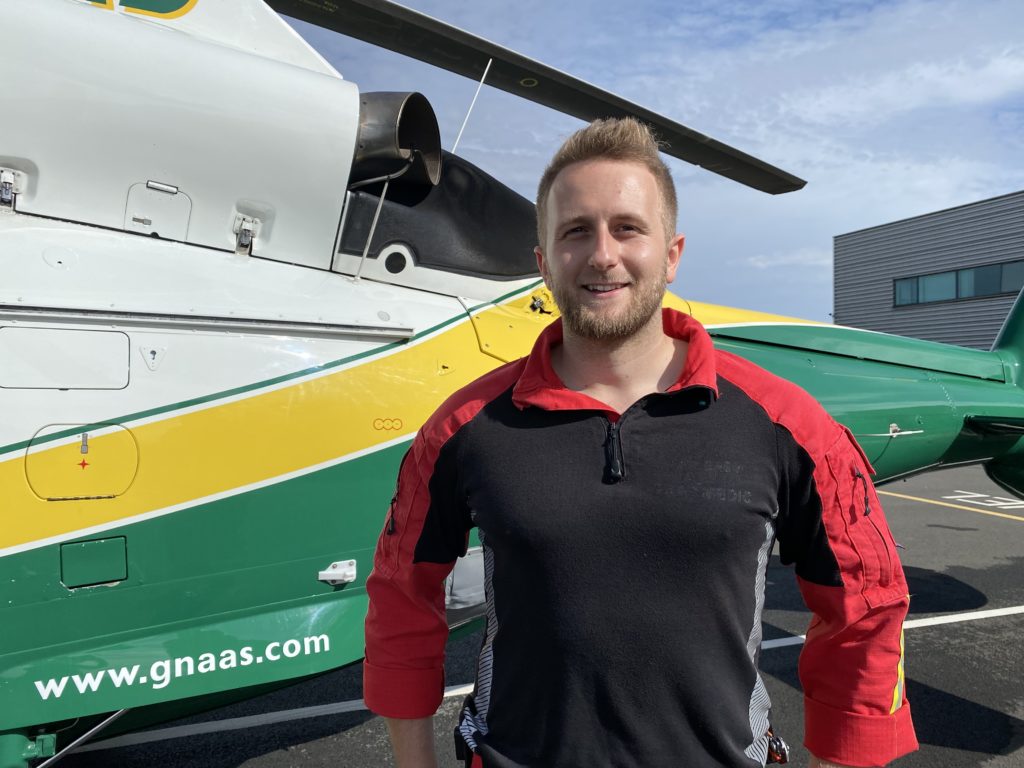 Do you have a stick-out job at GNAAS?
Yes, not so long ago there was a two-helicopter job for a bad RTC.
Both Helimed 63 and 58 were on scene and it was the first time I had carried out some of the life-saving interventions on a patient so it was a real learning curve for me.