The Great North Air Ambulance Service has launched a £10,000 raffle in order to bridge a funding gap that has resulted from the coronavirus outbreak.
---
Our team have seen donations slump over the past few months as a result of cancelled events and fundraising. Donations in June were at about a third of their usual level.
We are hoping our annual raffle will provide a much-needed boost to our income, at a time of the year when demand for our services are expected to be at their highest. Over this Saturday and Sunday alone, our crew responded to 17 call-outs across the North-East, North Yorkshire and Cumbria.
GNAAS director of operations Andy Mawson said: "The downturn in donations is a big worry for us, as we rely on that money to survive. It's that support which has enabled us to work throughout this crisis without losing one minute of flying time.
Make a difference by playing our raffle today.
"We understand the pressures people are facing at home right now and that not everyone is able to help, but the public have backed us in the past and we hope that those who can help will do so now.
"By buying raffle tickets, you are not only directly supporting our front-line service, but you are also giving yourself a chance of winning a life-changing prize."
The raffle typically raises more than £100,000 every year. After ticket sales were opened on Friday, more than 3,000 were sold through our website.
Glynis Taylor, who oversees the raffle, said: "The response has been brilliant to see. We just weren't sure how it would be received so we are really pleased to get off to such a strong start.
Make a difference by playing our raffle today.
"To anyone out there thinking 'I never win' – every year when we call the winner, they say something along the lines of 'but I never win anything'. So you never know.
"The good thing about this is that you are giving yourself that chance, but you're also contributing towards keeping our helicopters flying and saving lives throughout the region."
Tickets are £1 each and are available here.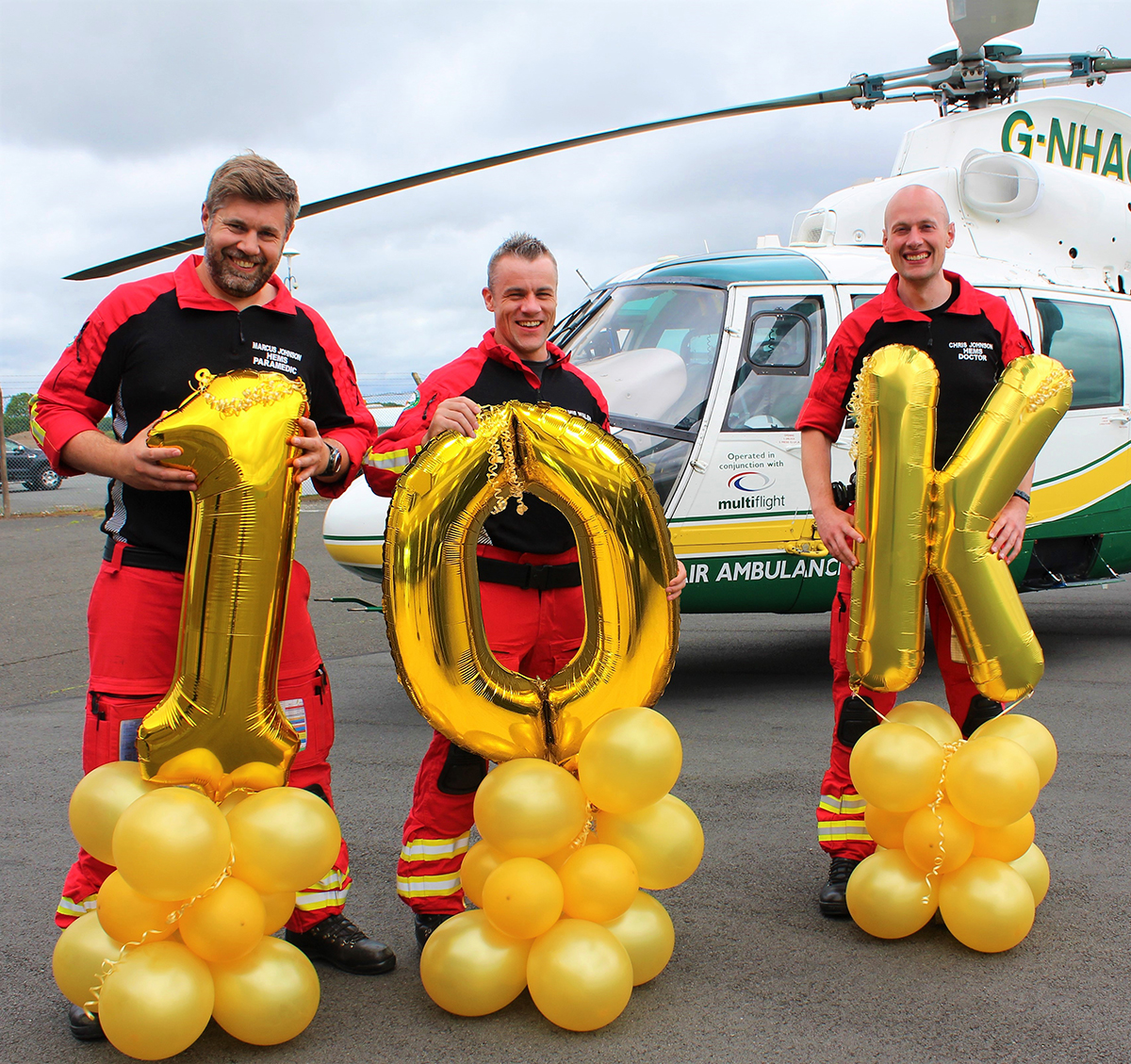 Play the raffle
Play your part by entering the raffle today and you could win £10,000. Tickets are £1 each.
Draw date: 11 December 2020.