Gordon Metcalf has relived the harrowing moment he suffered life-threatening burns from an electrical fireball at a factory.
---
Electrician Gordon and an apprentice were about to clean debris out of a damaged fuse box at a plant in Wigton, when a ball of fire shot out, setting their clothes alight on 13 September 2006.
The 70-year-old of Maryport said: "We took the cover off the fuse box and it was arcing inside but instead of thinking that I was in danger I didn't comprehend what was going to happen.
"I'd never seen anything like that in the days that I'd been an electrician.
"The next thing I knew it exploded. There was a massive white arc which came towards me, and it knocked me on my back.
"I knew I'd been burned but not to any degree of what sort of burn."
The grandfather-of-two sustained 47 per cent burns and was treated by the North West Ambulance Service and the Great North Air Ambulance Service (GNAAS).
He said: "I remember being in the ambulance, wrapping cling film around us and screaming for blue murder and begging them to put a needle in us."
Gordon was flown to the Royal Victoria Infirmary in Newcastle and was in a coma for four weeks, intensive care for six weeks and in hospital overall for five months.
He underwent skin grafts for his burns, however he suffered from the bacterial infection MRSA for nine months, which affected the healing process.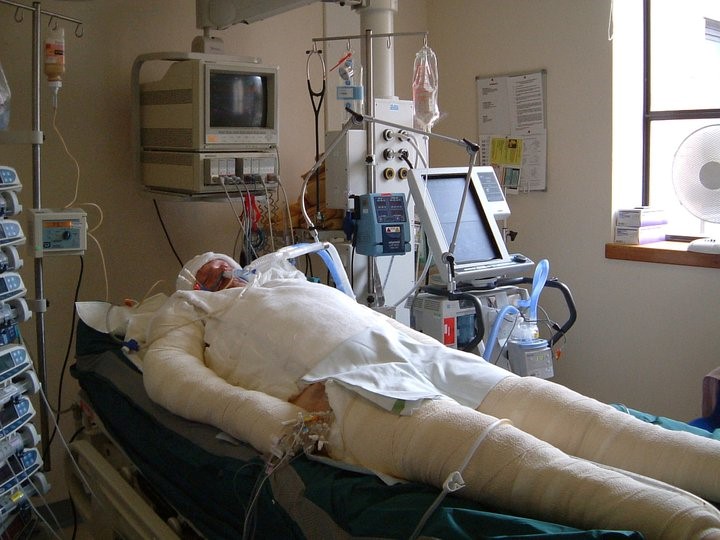 Gordon was on intensive doses of antibiotics, and his wife Mary gave him morphine to ease the pain.
He had to ride an electric moped to move around before learning to walk again. Unfortunately, due to the severe burns he sustained, he hasn't been able to return to work since.
We want to become a 24/7 service. Click to help us.
He now goes to the gym three times a week and applies factor 50 sun cream twice a day to reduce the risk of getting skin cancer.
A year after the incident a social event was held at the White Heather club in Kirkbride which raised £4,500 for GNAAS.
Gordon's grandson Daniel was present at the cheque presentation, however he was only a baby at the time.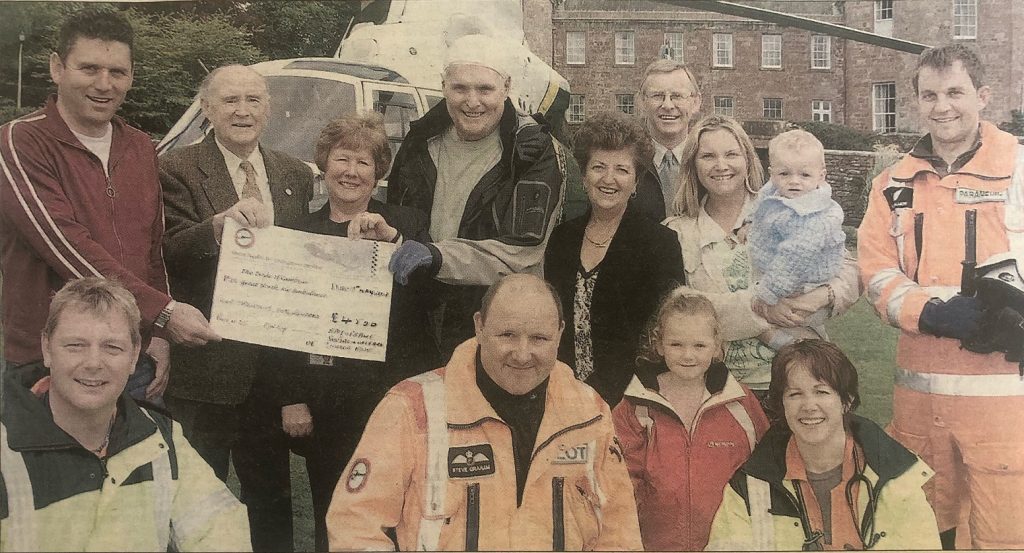 He's now 13 and was inspired to fundraise for GNAAS after hearing his mum Helen Chilton tell him the story about how the air ambulance saved his grandad's life.
This summer, Daniel cycled the coast to coast starting from Maryport lighthouse with his school cycling club and raised more than £700.
Daniel and his grandad recently visited the GNAAS base at Langwathby with other family members to meet GNAAS paramedic Andy Dalton who was working for North West Ambulance Service at the time.
Gordon said: "We couldn't manage without GNAAS. It needs all the funding they can get."