We're now more than halfway through the third series of Emergency Helicopter Medics, so we decided to catch up with doctor John Ferris and look back on some of the incredible stories shown so far.
---
We have been overwhelmed with the positive response by viewers of the new More4 series Emergency Helicopter Medics.
This is the third series, so thankfully we are starting to get used to having them at our bases in Langwathby and at Teesside International Airport.
This series has 11 exciting episodes and has already featured some phenomenal stories.
One which I will remember for the rest of my life, is the story of Richard Stephenson from Workington.
Richard was a passenger in his friend's car when the vehicle went off the road and crashed into a fence. The driver of vehicle was unharmed, but Richard was left fighting for his life after he was impaled through the chest by a 20-foot fencing timber.
Although I work regularly with the Great North Air Ambulance Service (GNAAS), I responded as a BASICS rapid response doctor, and worked alongside North West Ambulance Service, my colleagues at GNAAS and North West Air Ambulance.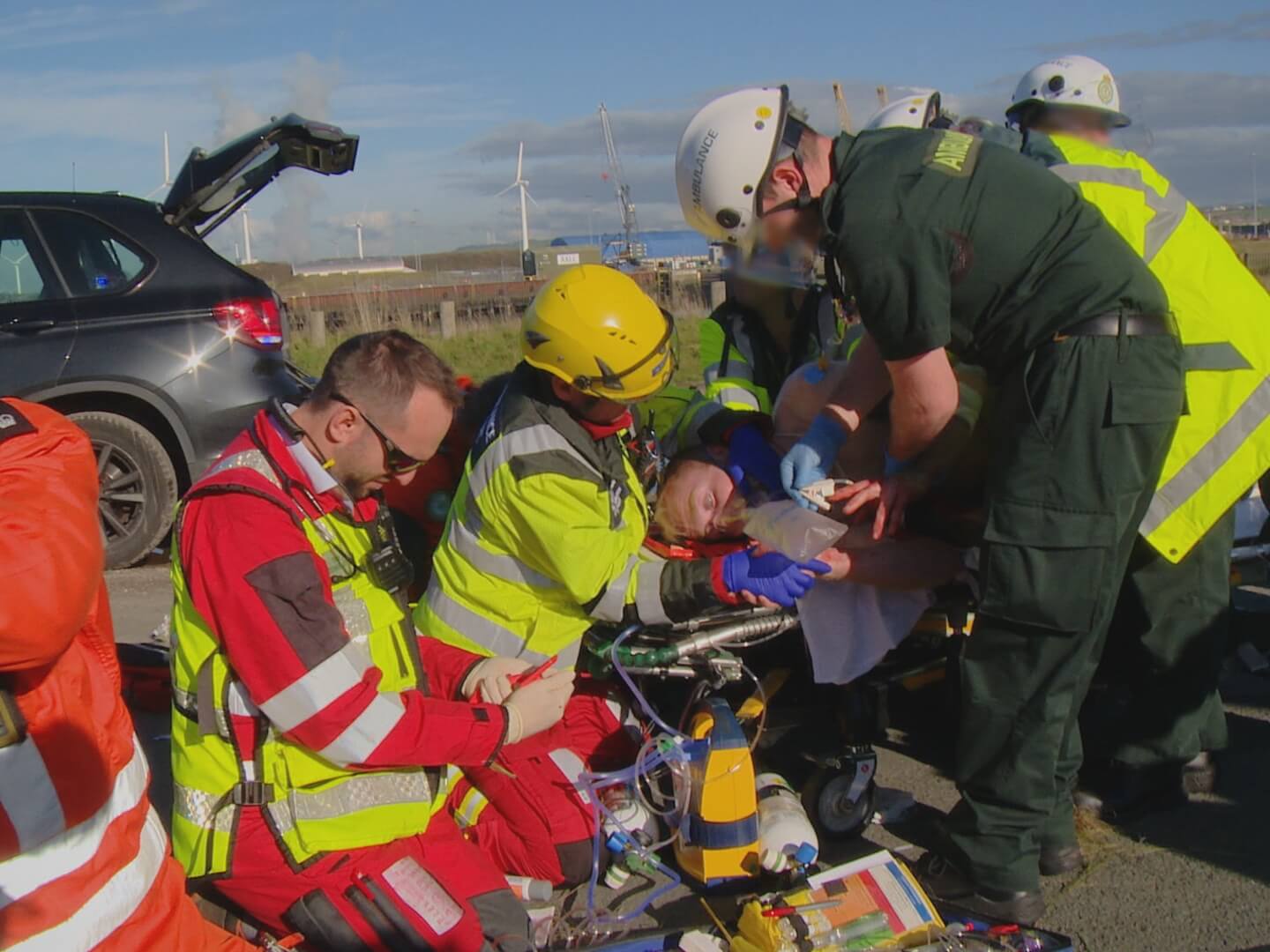 Between us we rapidly anaesthetised Richard and operated on his chest on-scene to stabilise him, before he was flown to Royal Victoria Hospital in Newcastle. Miraculously he survived and that is all thanks to the awesome teamwork on scene and at the hospital.
If you managed to catch the most recent episode (Sunday 22 December) you will have seen two other patients we have treated.
It's not often we see the same patients, but Samantha Sugden was unfortunate enough to be airlifted twice by our team from two separate bike crashes. This episode featured the aftermath of her second bike crash, which occurred not long after she raised some money for us. Now we mean this in the nicest possible way, but we hope we don't see her again!
The episode also featured Adrian Wilkes-Green, who we're glad to hear is back out walking following a cardiac arrest at Ullswater while taking part in a fundraising walk.
Coming up on 29 December is the incredible story of Cedric Beetham, an 88-year-old who crashed his microlight in Penrith and sustained head and face injuries. I'll keep the details light on this one because we don't want to spoil it for you.
To see what happens to Cedric, watch Emergency Helicopter Medics on More4 this Sunday at 9pm.