Ten years ago Steven Higgins, 34, from Carlisle, was a passenger in a van when he was involved in a head-on collision near Penrith on 14 February 2013.
---
Recalling the incident Steven said: "It was on the A66, I was a passenger of a work van – we were driving down to a job between Penrith and Keswick.
"A van on the other side of the road had been overtaken which caused us to swerve and hit the kerb.
"We then slid onto the other side of the road and a van that was getting overtaken hit my side of the van."
This procedure is only carried out in the most serious of cases, particularly when a patient has a serious head injury.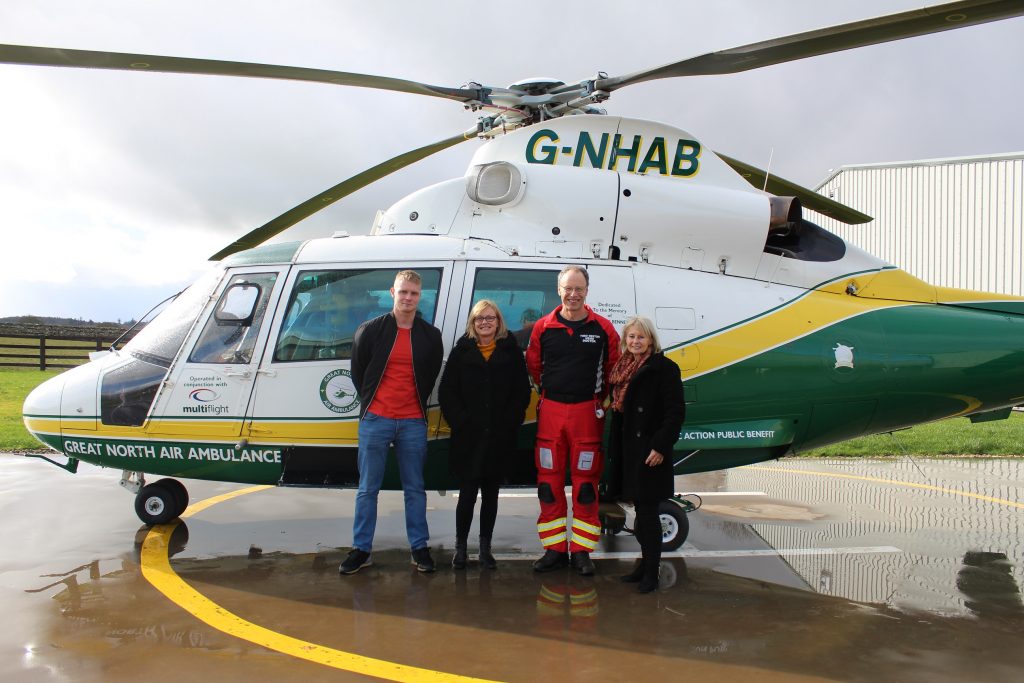 Steven was then airlifted to James Cook University Hospital in Middlesbrough where he spent two weeks in intensive care and three months in hospital.
Steven, who still suffers from long-lasting effects of the incident, said: "I'm brilliant head wise but I suffer with a bit of fatigue, memory loss, and I've got limited movement in my shoulder. My hips stop me from running properly, I can nearly run but I can't play rugby anymore."
Since the incident his friends, family, and workmates have fundraised for the charity, and he reunited with Dr Weston at our charity's base in Langwathby.
He said: "It was brilliant meeting Theo. I have no doubt in my mind that without GNAAS I would have been in a worse state than I am, if not dead."
Since the incident he has signed up for Regular Giving and donates once a month.
He said: "I signed up for regular giving because it's the least I can do to help make sure the charity continues to help people.
"I would urge other people to donate through regular giving to help GNAAS continue their amazing work and save more lives. I'm sure many others feel the same, but I can't thank GNAAS enough for giving me a second chance."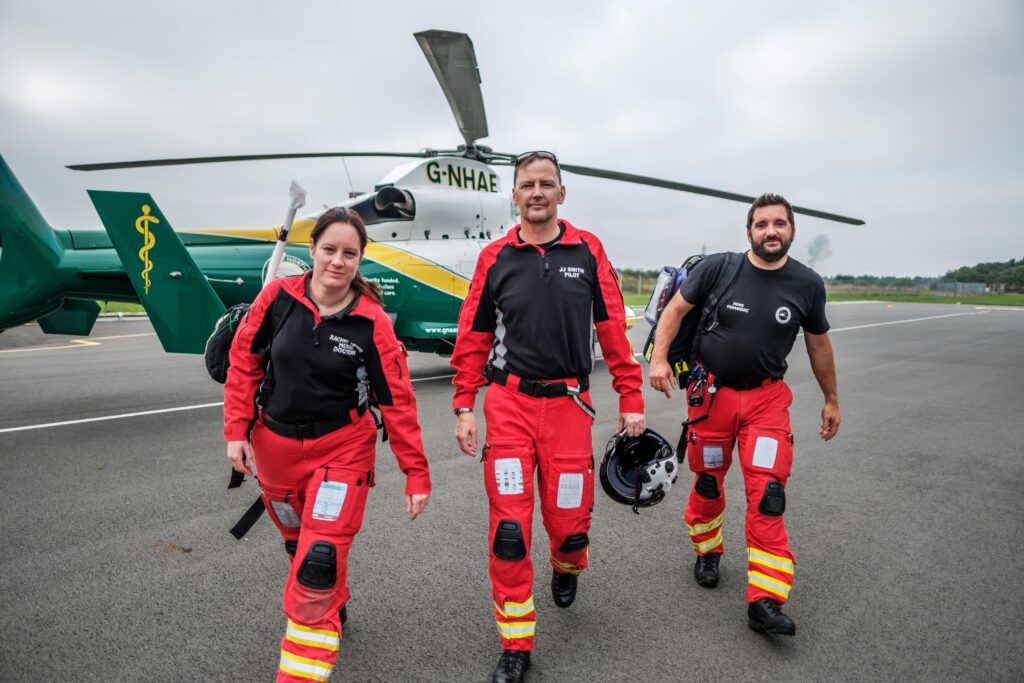 Make a regular donation
A regular Direct Debit donation is a simple, secure and effective way to support our lifesaving work.
Find out more