Our team struck up a friendship with a group of Italian clinicians after they visited us last year. We have been keeping in touch with them throughout the pandemic and they recently gave us an update of the situation in Italy.
---
Simone Celi, an advanced nurse practitioner, works for the Regional Emergency-Urgency Agency (AREU) in the Lombardy region in Northern Italy.
He originally visited GNAAS with a colleague to learn about delivering blood transfusions in a pre-hospital setting and observed the critical care teams at both Langwathby and Teesside International Airport for four days.
Simone recently gave us an update on what the current COVID-19 situation is like in Italy…
"At the moment we are seeing a slow but steady reduction of new COVID-19 cases. We are also noticing a daily decrease of patients admitted to intensive care and an increase in the number of patients discharged and going home.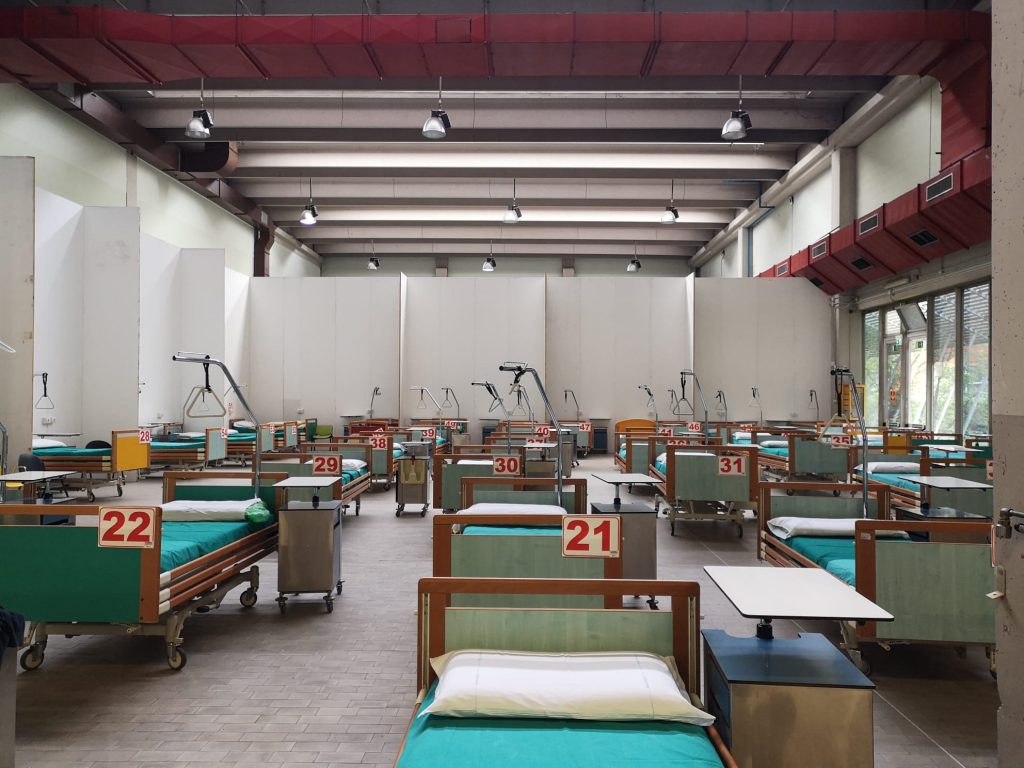 COVID-19: With your help we will fly on
On 13 May, for the first time since the beginning of the pandemic we saw the percentage of recovered and discharged patients exceed 50% of total cases (112,541 out of 222,104).
Compared to a month ago, now the situation is quieter. New cases of patients with respiratory failure from acute respiratory distress syndrome (ARDS) related to COVID-19 are dropping down, instead we are seeing a substantial increase of stroke and myocardial infarction, likely related to COVID-19 infection.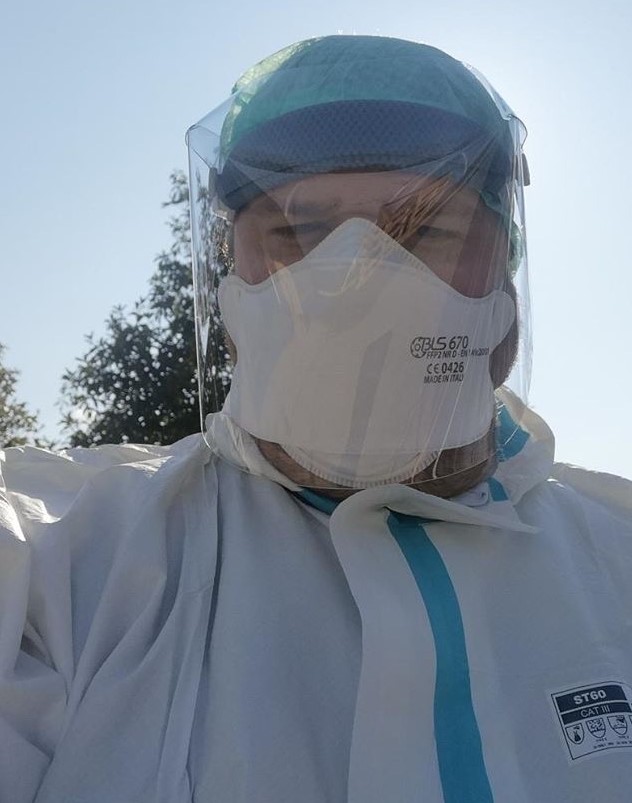 COVID-19: With your help we will fly on
Luckily the pressure on NHS (hospitals and ambulance services) is decreasing but we must keep our guard up. The COVID-19 emergency is not finished yet.
I think we have learned many lessons from this situation. First of all no state was prepared enough for this kind of emergency. For the future we must have a large stock of PPE always ready to use.
Secondly, it's crucial to obtain an early diagnosis of COVID-19 to prevent and avoid the COVID-19 infection complications which lead to ARDS.
Last but not least, the use of PPE (especially a face mask) by the population is important to limit the spread of the virus.
I think GNAAS' response to COVID-19 was quick and effective. The purchase of suitable PPE and the installation of a barrier between the cockpit and the aircraft cabin has certainly increased the safety level of the critical care team.
The measures have also ensured a continuous life-saving service for all the people severely ill or injured in the North of England.
Help preserve our critical care services
We want to be there when you need us, but we can only do that with your support.
Donate here