A MAN who suffered a brain injury after he was involved in a serious car collision has challenged himself to walk the equivalent of Scafell Pike on his stairs at home.
---
Pete Coady, 37, from Darlington, was driving down the B6270 between Low Row and Gunnerside in Swaledale with his nephew Joe when his vehicle left the road and he crashed into a wall and down an embankment on 28 December 2017.
Joe managed to get out of the car and only suffered a nasty cut on his leg and whiplash, however his uncle wasn't as lucky.
An onlooker phoned for the emergency services and firefighters from Hawes and Reeth arrived on scene and cut Pete out of his car.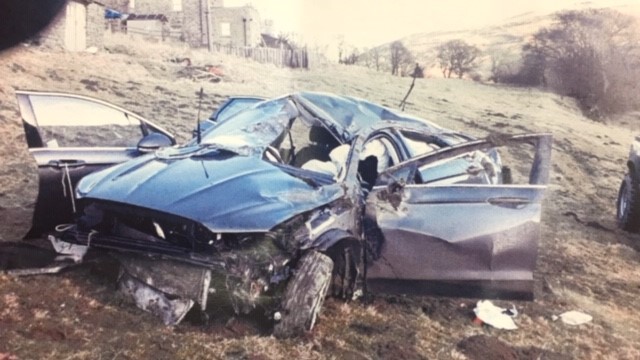 COVID-19: With your help we will fly on
Both the Great North Air Ambulance Service (GNAAS) and Yorkshire Air Ambulance (YAA) were called to the incident and worked together to assess and treat Pete.
The father-of-two had sustained a traumatic brain injury known as a diffuse axonal injury, which has caused him to develop expressive aphasia, meaning he has difficulty finding the right words to produce a sentence, but his comprehension generally remains intact.
He also had a stable fracture to the top and bottom of his spine, a fractured elbow and weakness on his right-hand side.
Pete was put into a medically-induced coma by GNAAS and airlifted to James Cook University Hospital in Middlesbrough where he remained in a coma for eight weeks before regaining consciousness.
COVID-19: With your help we will fly on
He was in hospital for a total of 10 months and was finally allowed to go home on 1 November 2018 but he continues to have physio and speech and language therapy to help him in his recovery.
Since the incident his sister Hilary Dunne has held a fundraising night and raised £2,000 for GNAAS, and he's now decided to fundraise for the charity too.
Before the incident Pete enjoyed fell walking and wanted to walk to the top of Scafell Pike in Cumbria.
Unfortunately Pete can now only walk a short distance and has two mobility scooters he uses when he's away from home.
He said: "I was into my fell walking and living next to the North York Moors and Yorkshire Dales was a great opportunity to go out and hit the hills.
"I wanted to walk up to the top of Scafell Pike but due to the car accident it's not going to be possible, but what's stopping me walking the height of the mountain using my stairs?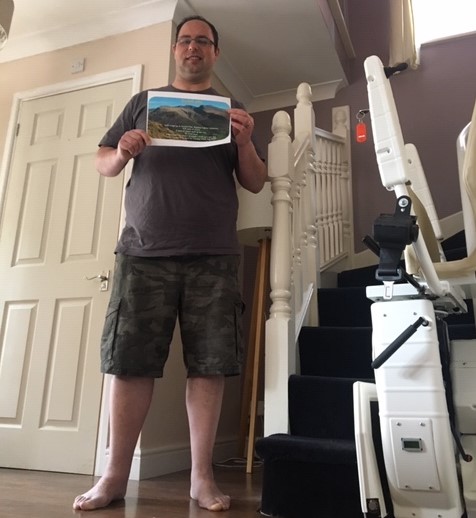 "I currently use a stairlift to get to the top of the stairs (13 steps) but the aim is to walk up, five times a day for 96 days, 455 steps per week, a total of 6180 steps or the top of Scafell Pike.
"I have done the step challenge to build my strength and to give something back to GNAAS. It's not going to be a big money win, but every penny helps."
To sponsor Pete visit his JustGiving page.
Help preserve our critical care services
We want to be there when you need us, but we can only do that with your support.
Donate here