"Everything I have ever done in my paramedic career has been to be here at GNAAS."
---
35-year-old Jake Gunn, from Durham, recently joined GNAAS' critical care team as our latest paramedic recruit. Holly Taylor interviewed him to find out more about the new opportunity that he said he's been waiting a lifetime for:
Jake, how does it feel to be part of the team at GNAAS?
It feels unbelievable and I really couldn't be happier to be here. I still find myself smiling on my way to work and every time pull up outside and see the GNAAS sign I can't get my head around the fact that I work here.
What was the interview process like?
It was a gruelling day to say the least. I revised hard in the days running up to the interview date and tried to be as prepared as possible even practising things like the hands-on patient scenarios that I could potentially be faced with but typically enough, none of that showed up on the day.
The media interview at the start was a nice icebreaker but the rest after that was tough and at the end of the day I thought that it had gone ok but not great. I came away feeling like I didn't do well enough to get the job so I kind of thought that I would treat it as an educational experience. Everything I have done in my paramedic career has been to be here at GNAAS, so I was gutted.
Talk us through the moment you found out you had got the job?
I had been feeling down about it all for a few days, so my wife invited my friend over to cheer me up and we were enjoying some pizza and beers in the garden.
My wife had asked me how I thought it had gone and I said I hadn't embarrassed myself, but I didn't think I had done the job to secure the place and I was treating it as work experience so I could come back bigger and better.
While we were in the garden the phone went and it was Andy Mawson. He said I had smashed the interview – I really couldn't believe it. I couldn't hide my grin back in the garden and it was fair to say there was extra beers and hugs all round. My friends and family are all over the moon for me and I keep spamming them all with helicopter pics.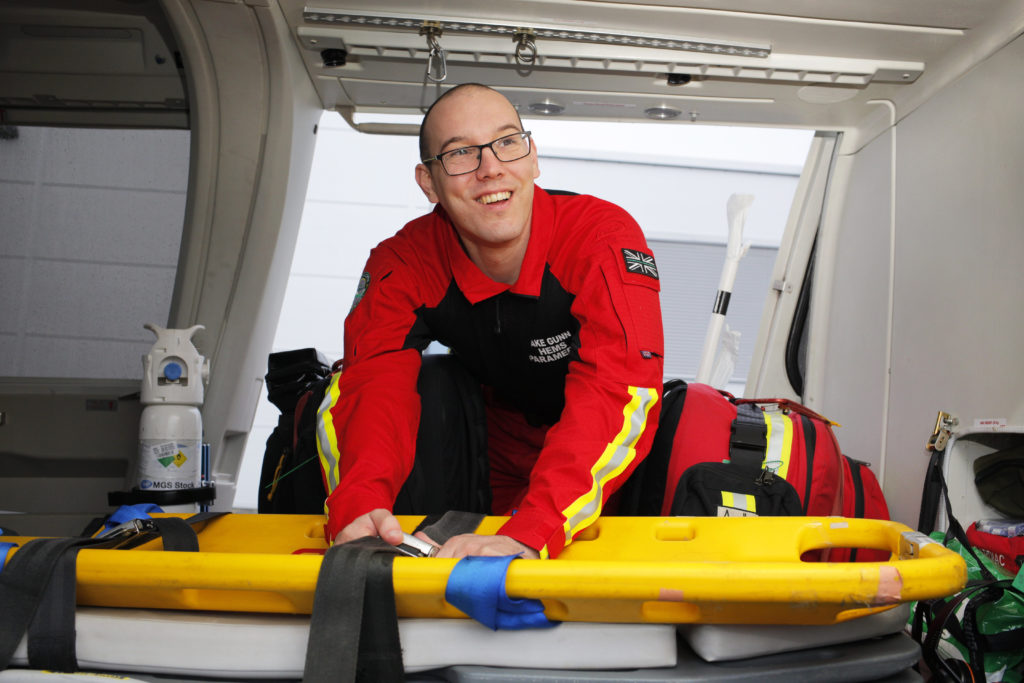 What was your first flight in the helicopter like?
I was totally trying to hide the fact I was fanboying. I kept having to remember to focus and take it all in, but I was grinning from ear to ear the whole time. I will remember it as much as my first 999 call out.
What made you want to be a paramedic?
I first actually started off as a receptionist in a GP surgery near to James Cook University Hospital and I used to see the helicopter landing and taking off and thinking how cool it was. I left university and didn't really know what I wanted to do but working there really made me decide that I wanted to go into medicine.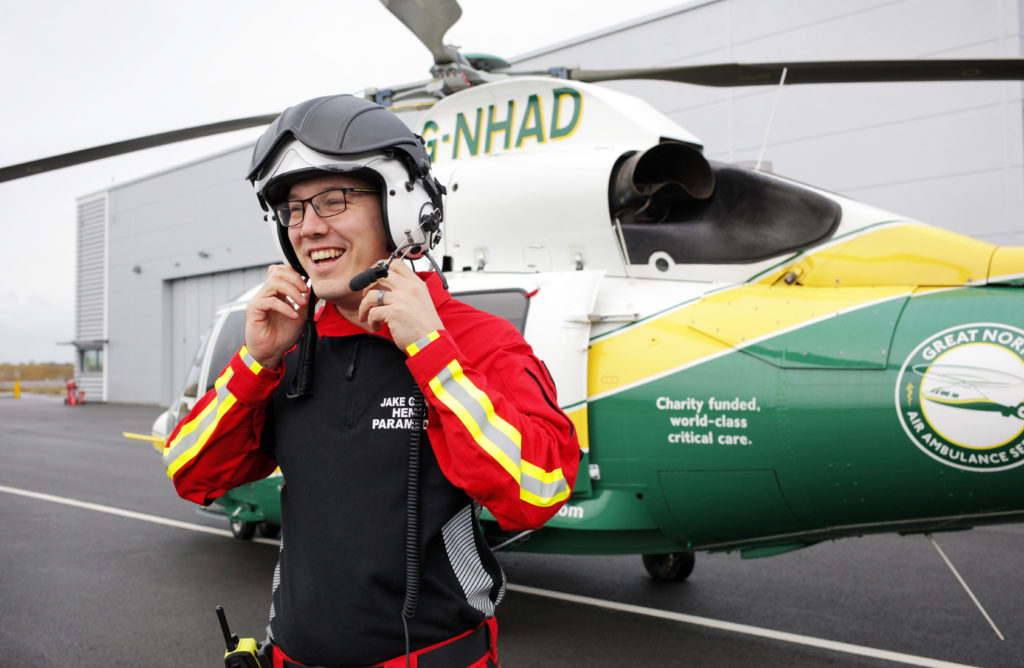 Talk me through your career before GNAAS?
When I left the GP surgery I decided to go and do my paramedic qualification and worked in central Manchester for a while which was amazing as you would see a huge variety of things and it really gave me a lot of experience.
Being from the North though, I had always wanted to move back with my wife so we moved home and I worked for the North East Ambulance Service (NEAS) and while doing that decided to do my masters. From there, I came to GNAAS.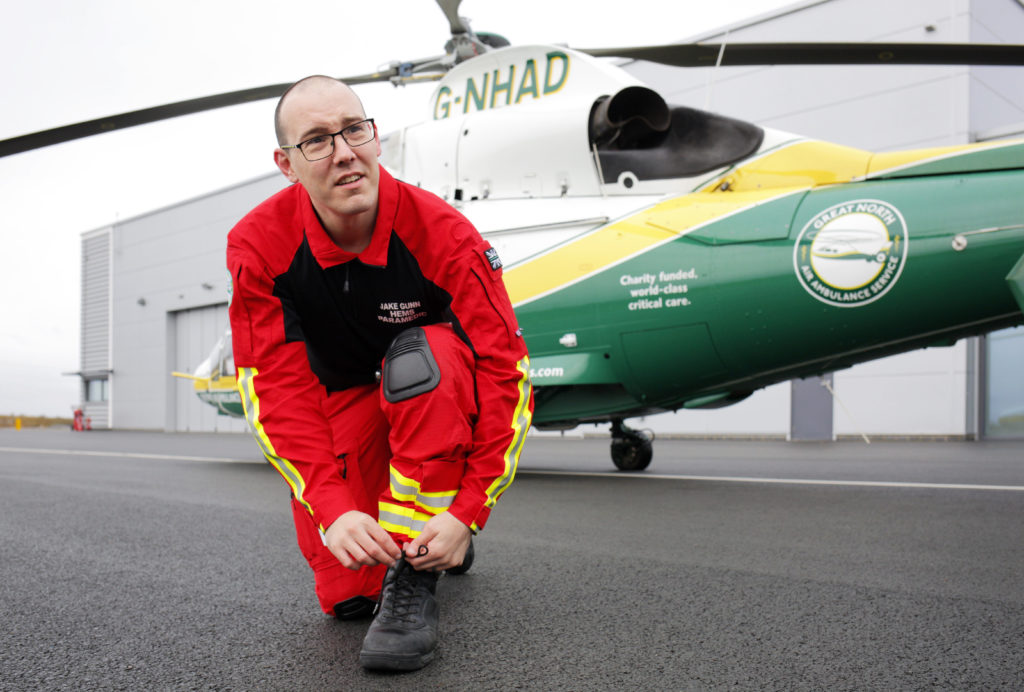 What's the team been like so far to work with?
They are incredible. Their knowledge standard is second to none and like nowhere I have ever worked before. They really spur each other on and it's so clear to see they aren't just a team they are friends, too.
What do you get up to outside of work?
I love Crossfit as really helps me to switch off and I am also a goalkeeper for a hockey team. My wife Steph and I also love going for walks with our dog Storm and date nights, too.