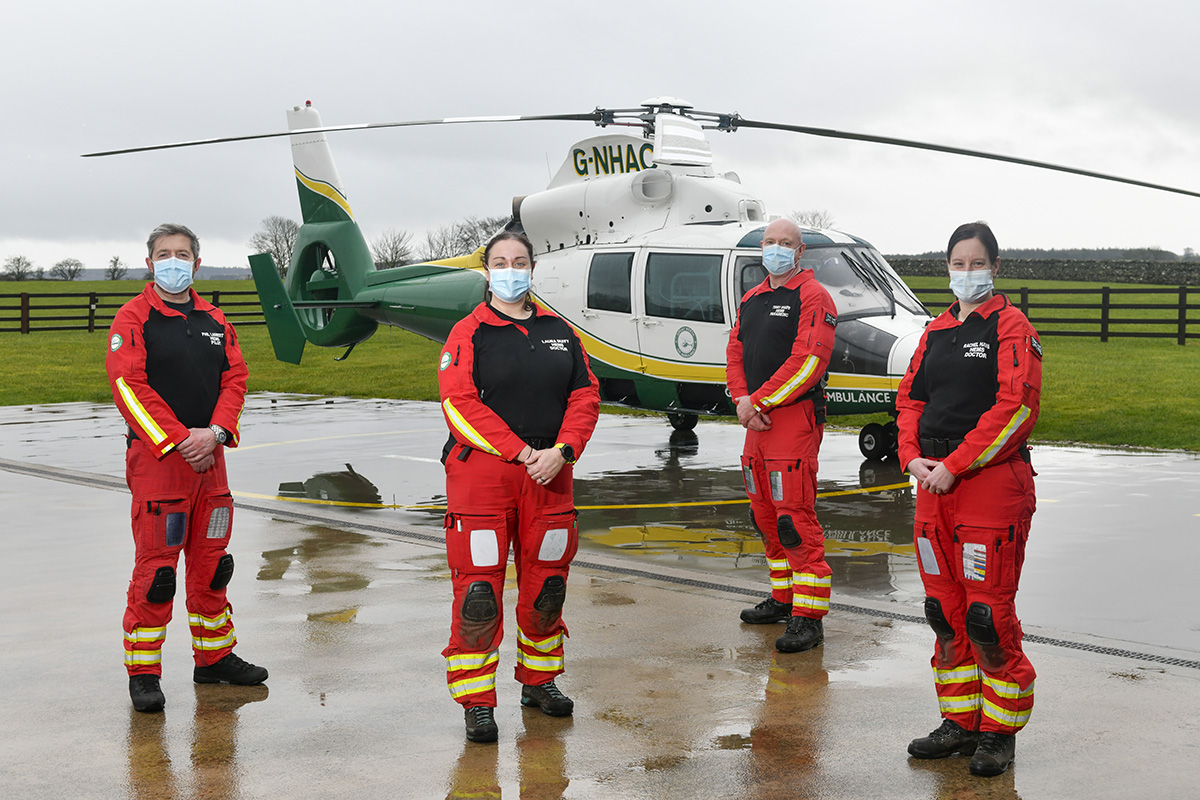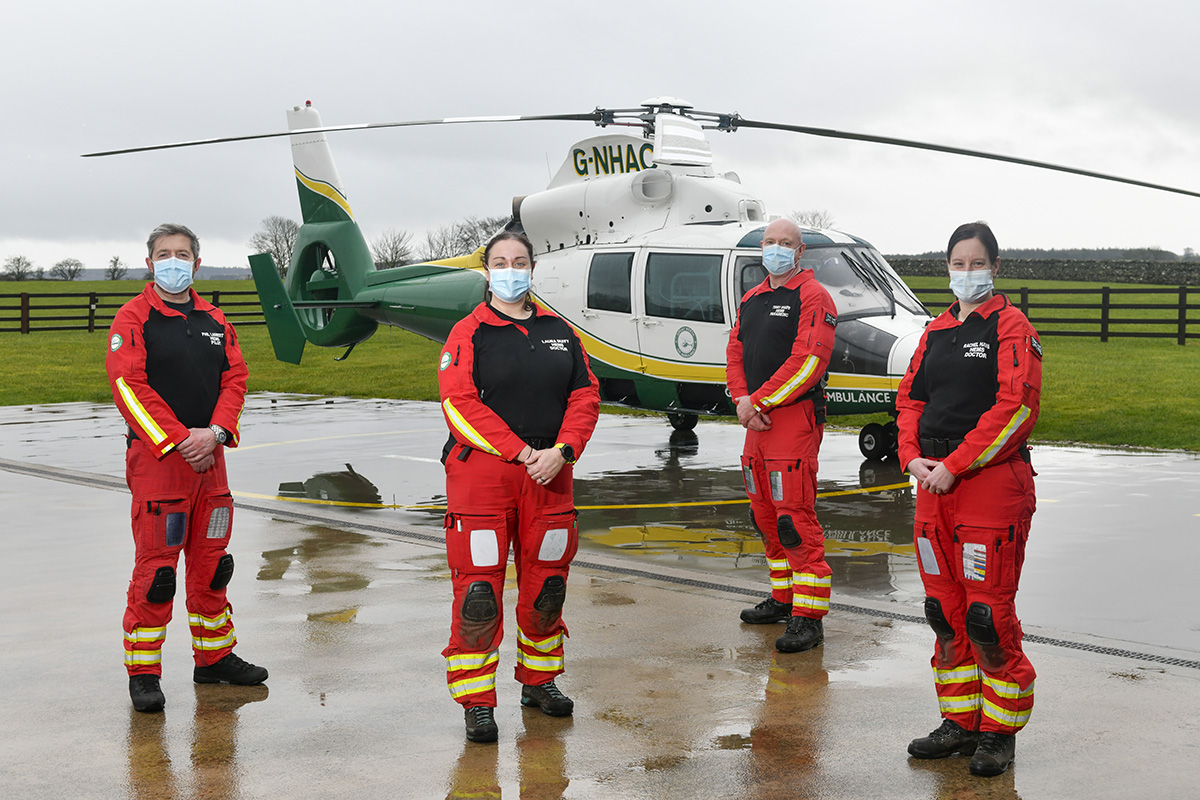 Enter the Fund Our Fleet Raffle
Support your air ambulance by playing the raffle and you could win the £10,000 top prize!
£1 per ticket. Draw date: 10 December 2021.
Plus 50 Goody Bags
We also have 50 exclusive GNAAS goody bags up for grabs!
Closing Date
5 December 2021
Draw Date
10 December 2021
Late entries
will be treated as donations
A message from Dr Rachel Hawes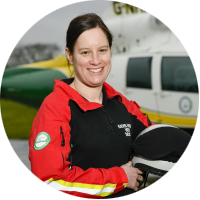 A life-saving helicopter isn't that useful when it's grounded. We know this because that was the very real threat we faced amid the pandemic.
Yet thanks to our supporters, we were able to navigate the most challenging of times without losing one single minute of service. Despite all the upheaval, lockdowns and financial constraints that followed, we've continued to respond.
The pandemic only intensified the challenge we already knew was coming; as two of our helicopters also reached the end of their operational lives, we had to invest in two new aircraft to keep our critical care teams flying. Now we need to keep them there.
That's why we've launched the Fund Our Fleet Raffle, where every £1 ticket sold will help secure the future of our two new helicopters.
By playing, you could win the £10,000 top prize, as well as runner-up prizes of £1,000 or an overnight stay for two at a luxury five-star hotel. You can enter now, quickly and easily, by buying tickets in books of five online. To find out more about how our raffle works, please click here.
I want to say a huge, heartfelt thank you for all the support you're giving the Great North Air Ambulance Service.
Please stay safe, and I wish you the best of luck in the draw.
Previous winners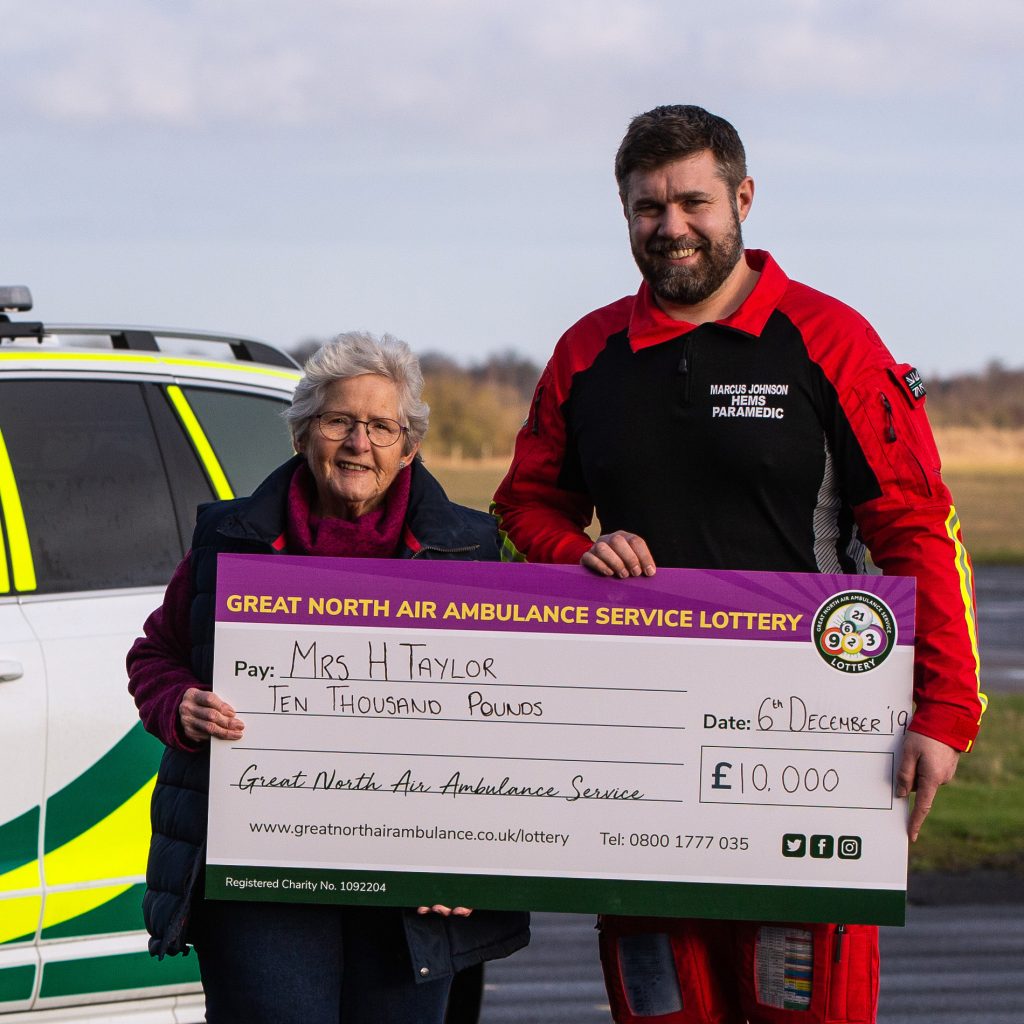 Mrs Taylor from Northallerton
2019 Raffle Winner
"I didn't expect to win at all, I don't win things. I am amazed and shocked

– I still can't believe it!

When they rang me, for once in my life I was actually speechless."
More winners
"We will forever be grateful"
… the words of Hannah Shaw, mum of little Oliver Lightburn, just one of 1287 call-outs we responded to last year.
Oliver was scalded in an accident at home in Ousby, Cumbria. The incident left the two-year-old in incredible pain and in urgent need of expert care.
Not only a terrifying situation for him, but for his family as well.
Our doctor and paramedic team made the short flight from from our Langwathby base in Cumbria, bringing with them everything needed to ease Oliver's pain and to give him the best chance of recovery.
By playing the raffle, you can help us be there for more people like Oliver.
Read Oliver's story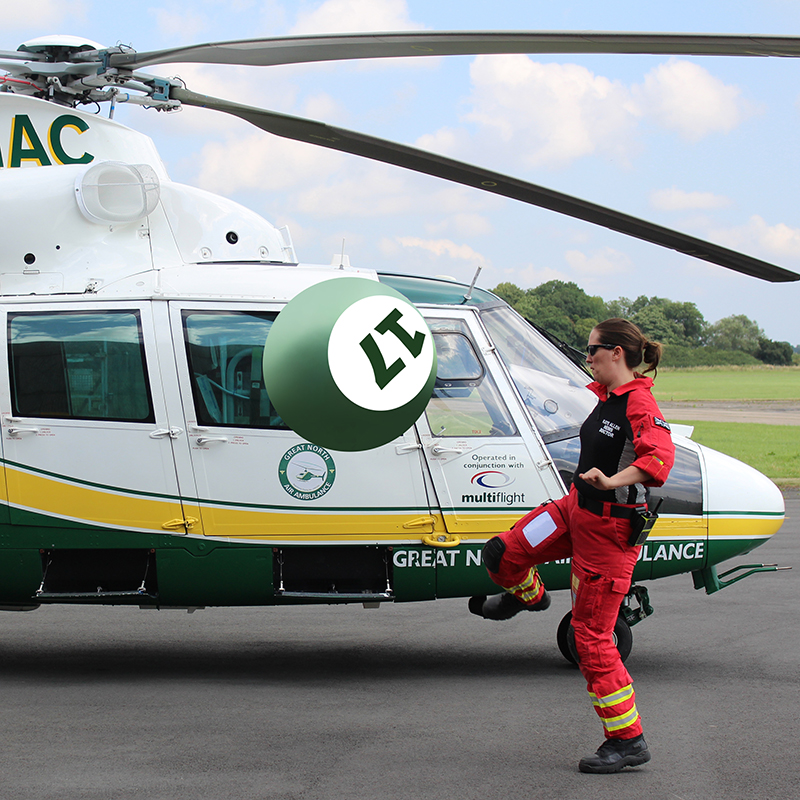 Please gamble responsibly
Playing the GNAAS lottery should be a fun way of supporting our charity. But if gambling stops being fun, please visit www.begambleaware.org or contact the National Gambling Helpline on 0808 8020 133.
Players must be aged 18 or over. Full terms and conditions.
For more information on responsible gambling and self-exclusion, please click here.
If you require any assistance, please ring our lottery help desk on 0800 1777 035 or email lottery@gnaas.co.uk.
Great North Air Ambulance Service is licenced and regulated in Great Britain by the Gambling Commission under account number 5215.
www.gamblingcommission.gov.uk.