Trek Details
When
28 August - 6 September 2021
Difficulty
A good level of fitness is required
Charity Places
£2250 per person
Sponsorship
We ask you to pledge to raise £400
About the challenge
Casting its shadow across Tanzania's northern plains, Mount Kilimanjaro lures visitors with its elegant, forested flanks and majestic snow-capped summit.
It is Africa's highest peak and the world's highest free-standing volcano.
Our trip takes the newer and less-travelled Lemosho route, considered by many to be the most scenic path up the western breach of the mountain.
Its rocky trails and steep scree make for a challenging climb.  But standing on the roof of Africa, witnessing sunrise illuminating the plains far below makes a worthy reward for your efforts. 
Climb Mount Kilimanjaro
What's included?
Arrival and departure transfers to and from Kilimanjaro International Airport.
Pre and post climb accommodation in Moshi on bed & breakfast basis.
Transport to the trailhead and back to Moshi after the climb.
A fully supported camping trek which includes four-seasons mountain hardware tents and sleeping mats, kitchen tent, dining tent with table and chairs and toilet tent with a chemical toilet.
Professional guiding and support team including porters, chef and kitchen staff.
Emergency equipment such as medical oxygen and emergency evacuation services.
Three meals per day whilst on the mountain.
Purified drinking water provided as required.
All fees (park entrance fees, camping fees, rescue fees).
Portage of 20 kg per client.
Itinerary
Day One: Arrive in Tanzania
Meet your local representative at the airport for private transfer to your hotel in Moshi, where we'll spend the night.
Day Two: Londorossi Gate - Big Tree Camp
After breakfast, we transfer to Londorossi Gate. Here we complete Park Entry formalities before driving to the Lemosho trailhead. After lunch we will trek through rainforest to reach Mti Mkubwa (Big Tree) Camp.
Day Three: Big Tree Camp - Shira 1 Camp
The trail takes us up through the forest and out onto a savannah of tall grass, heather, and volcanic rock. As we ascend to the Shira ridge, we cross several streams before dropping gently down to Shira 1 camp. The view across the high-altitude plateau towards Kibo is amazing.
Day Four: Shira 1 Camp - Shira 2 Camp
We take a gentle walk east across Shira plateau with a detour to Shira Cathedral to help with the acclimatisation process. At 3872m Shira Cathedral provides magnificent 360-degree views.
Day Five: Shira 2 Camp - Barranco Camp
Our route turns south-east towards the Lava Tower (4600m). We stop for lunch here before descending to the Barranco campsite at an altitude of 3900m. Perched below the Barranco wall, this campsite provides great views out over the plain and back towards Kibo.
Day Six: Barranco Camp - Karanga Camp
Our route drops down to cross a stream before climbing steeply up the Barranco Wall and continuing across to the Karanga Valley campsite.
Day Seven: Karanga Camp - Barafu High Camp
From Karanga we follow the trail to the junction with the Mweka route before continuing up to the Barafu Hut. At this point, we have completed the Southern Circuit of Kilimanjaro. We continue beyond this busy campsite to Barafu High Camp which, requiring a special permit to use is almost exclusive to our trip. Camping at this high campsite shortens our summit day and gives great views of Mawenzi.
Day Eight: Barafu High Camp - Summit to Mweka Hut
An 11pm wakeup call allows us to set off for the summit at midnight. The route takes us up to Stella Point via a series of zig zags and steep scree. We stop here for a short break and watch the sunrise before the final hour to Uhuru Peak, the summit of Kilimanjaro, the highest point on the African continent. We descend to the Mweka Hut camp site, stopping at Barafu high Camp for lunch.
Day Nine: Mweka Camp - Moshi
We finish our descent down to the Mweka Park Gate. It is here we will have our final meal on the mountain before transport takes us back to our hotel in Moshi.
Day 10: Depart Tanzania
Transfer to the Airport for your flight back to the UK.
Summit the world's highest free-standing volcano
Ten-day adventure with eight trekking days
Transfers, accommodation and meals included
Trek with like-minded supporters funding GNAAS missions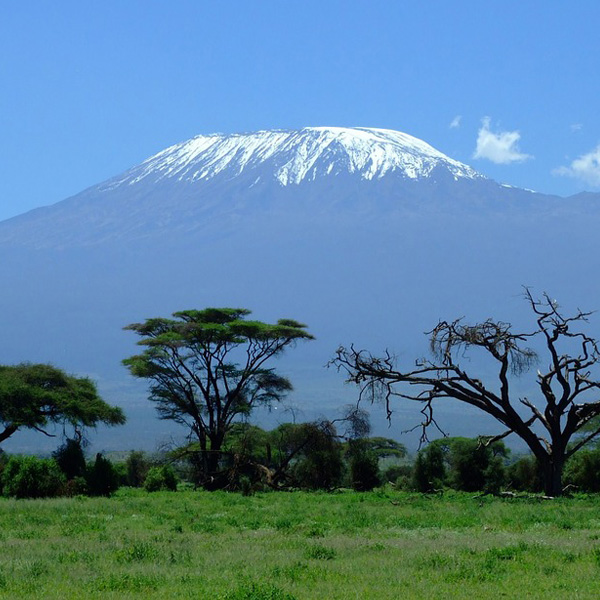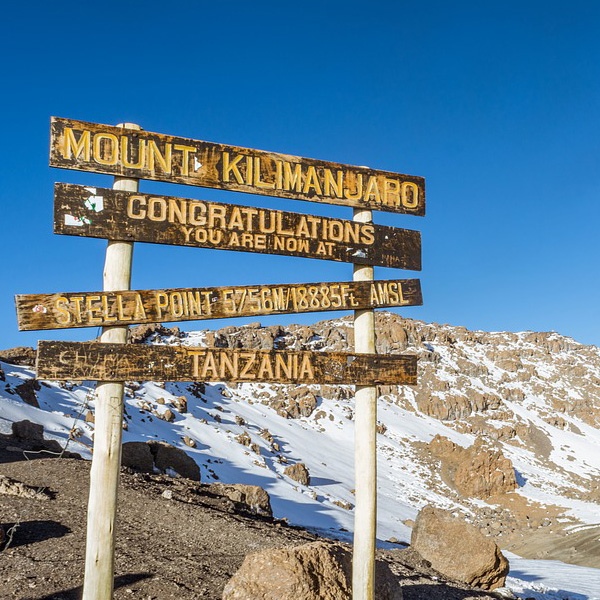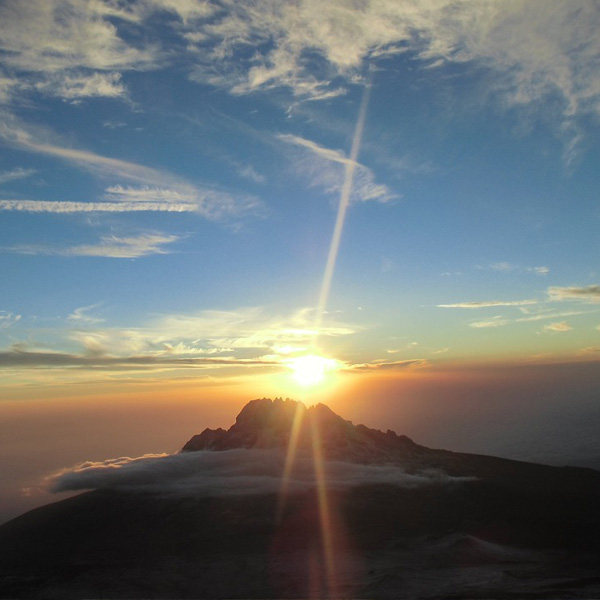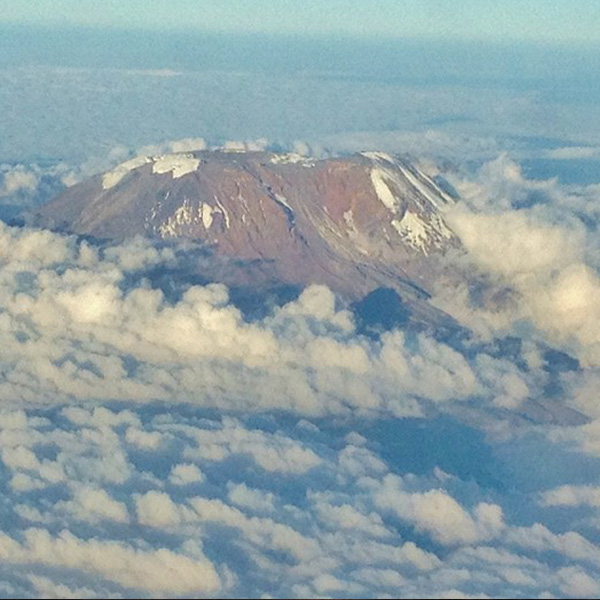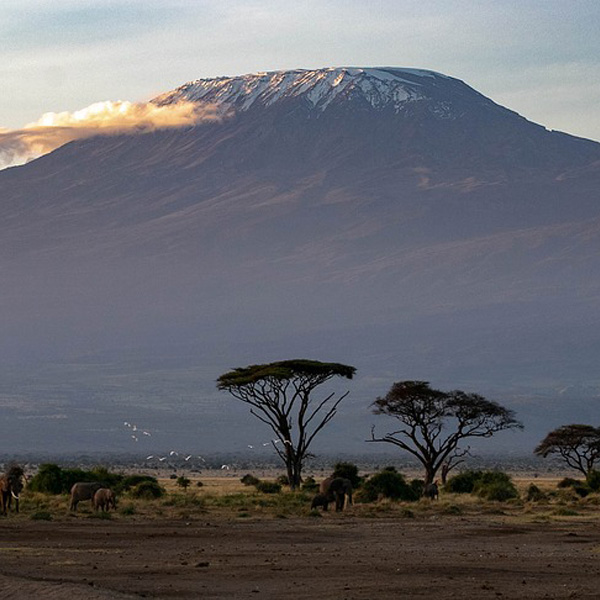 Frequently asked questions
Have a question about this event that's not covered below? Please get in touch by emailing challenges@greatnorthairambulance.co.uk or calling 01325 487263.
How fit do I need to be?
While Kilimanjaro is a difficult trek, you can do it with an average level of fitness. You will be on your feet covering rough terrain for 5 to 7 hours each day, so training walks are essential. The more you train, the more you will enjoy the trek.
What's not included?
International Flights.Additional accommodation in Moshi before or after the climb (one night pre-climb and one night post-climb is included). Tips for your mountain crew. Personal travel insurance – you must ensure you have cover for trekking up to 6000m for this trip. Food whilst in Moshi (hotel accommodation is B&B). Additional expenses incurred should there be a need to curtail your climb early and transfer you from the mountain back to a medical facility or hotel.
Will I need specialist kit?
Once signed up, our challenge partners Monkey Mountaineering will send you a kit list so you are fully prepared for your trek.
Monkey Mountaineering
This challenge is organised through Monkey Mountaineering.
They use local guides who are professional, fully qualified, experienced and have in-depth knowledge of the mountains.
They are client-focused and will manage the whole trip to maximise your chances of success.
Book on Monkey Mountaineering